Carpathian Mammals, private tour Nov 2021 (Wildcat and Wolves seen!)
Tour Leader: Peter Dębowski (Peter)
Participants: Andrine & Marc (CH)
Text by Peter Dębowski & Mariola Przyborowska
Photos by Peter Dębowski
I have met Andrine and Marc directly at our hotel in the Bieszczady Mountains on Sunday evening. It was already a dinner time, so we discussed our plans for coming days over a dinner table. The main purpose of our tour were rare mammals inhabiting this part of the Eastern Carpathians, one of the wildest regions of Poland located close to the border with Ukraine. We spent 4 full days and one morning on exploration of the Bieszczady Mountains along with the adjoining valley of San River. Our daily trips were intensive, we were up early and trekked long kilometres in an uneven terrain, in diverse weather conditions, to spent as much time out in the field as possible, and to increase our chances for seeing wildlife.
Late autumn in Bieszczady reveals raw natural beauty of the old mountains. Trails are empty and for most of time only wind disturbs the total silence. Extensive forests and meadows offer food and shelter for larger and smaller mammals, that are hard to see in any other part of Poland – and Western Europe. During our daily treks we explored a range of diverse habitats characteristic for this region: primeval beech and fir forests with a high degree of naturalness, larger and smaller clearings overgrown with meadow plants and trees, valleys of wild rivers with stony banks, treeless hills and valuable rised bogs. Within these surroundings we came across beavers lodges, but also discovered remnants of anthropogenic origin – several depopulated villages, abandoned orchards, old graveyards and ruins taken over years by nature. On the forest tracks we found many footprints of Brown Bears, Wolves, Red Deer, Roe Deer and Red Foxes, the promising signs that gave us big hope for more.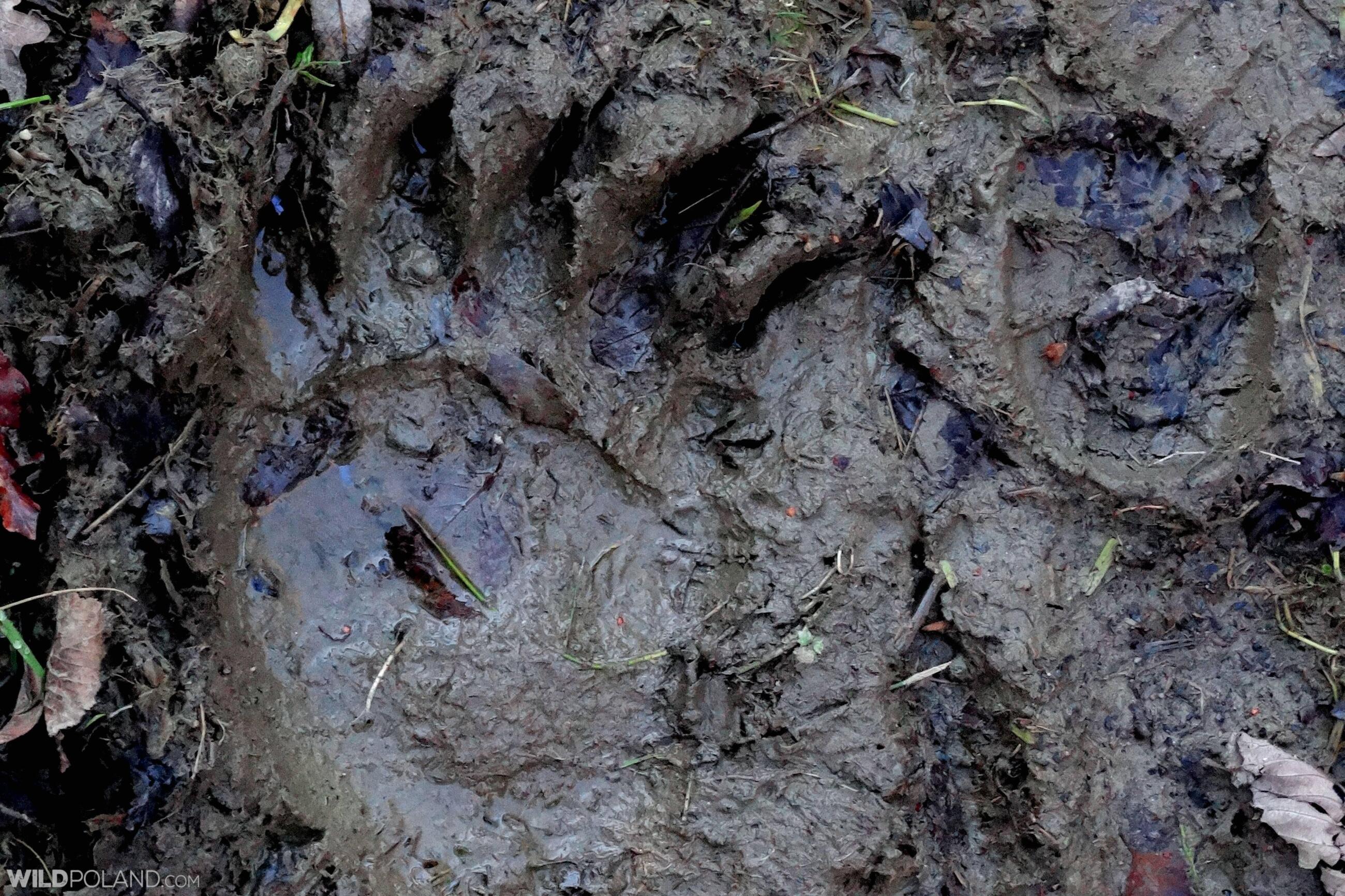 Indeed, our dedication coupled with a bit of luck brought us to the right places at the right time. We observed the Wildcat hunting voles at the extensive meadow. Although from the distance, such rare sighting that gave us thrills!
But that wasn't the end! The following day we saw 3 Wolves resting in the sun at a small clearing. It was amazing that we were able to spot such elusive mammals and observe their rhythm of live without disturbing them.
Other observations included a single Red Deer stag, Beavers swimming nearby the dam, several Red Foxes on the hunt and Roe Deer grazing out in the open clearings. Despite the time of the year, we have also seen a few interesting and rare bird species, including Pygmy Owl, Ural Owl and Golden Eagle, and also heard a call of Hazel Grouse from the forest at the outskirts of the national park.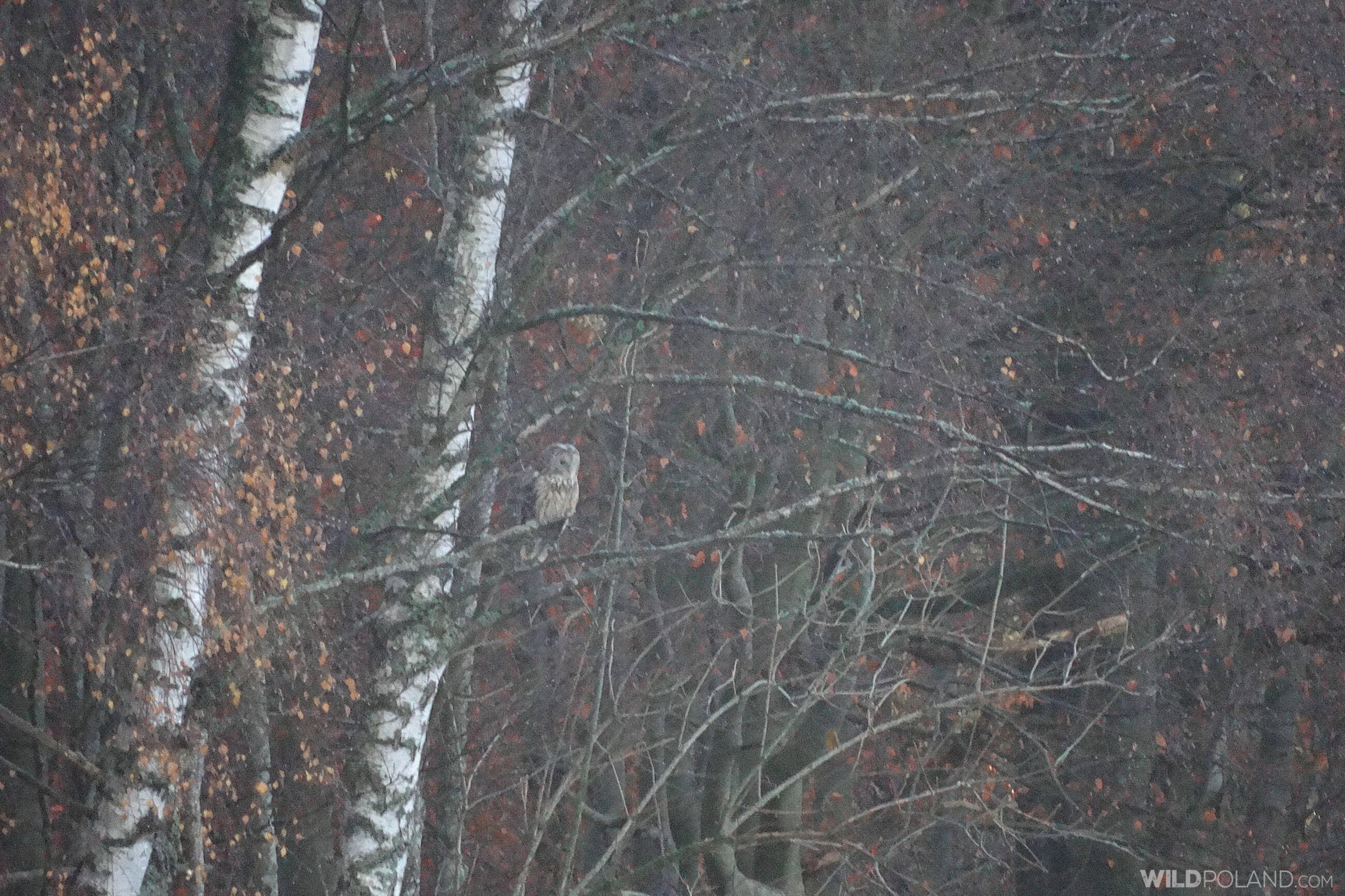 We had an exciting time in the Bieszczady Mountains and no trail was too demanding for us. November was fantastic time for a visit in terms of off-season quietness. However, the end of our tour overlapped with public holiday in Poland and on the very last morning we noticed a difference. Hotel car park was full and many tourist that came over to the Bieszczady for a long weekend have already hit the trails. We understood we were lucky with our observations. We could enjoy lengthy sightings all by ourselves, it was almost an intimate experience 🙂
Here are few more photos from our tour: