We promote responsible tourism. We work hard to show real wildlife and minimise our disturbance. We don't use hides where wild animals are fed and habituated. We stay at small family run guesthouses or locally owned hotels whenever possible. We hire numerous local guides, researchers and service providers, shop at local groceries or farms. We believe this is a lot more respectful and in fact – the real tourism.
– Tomasz & Łukasz, owners of Wild Poland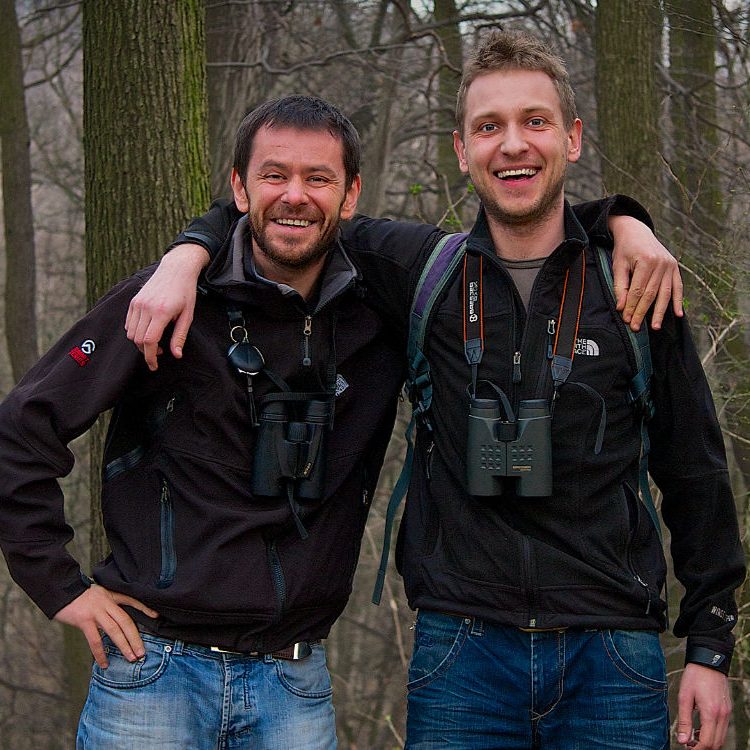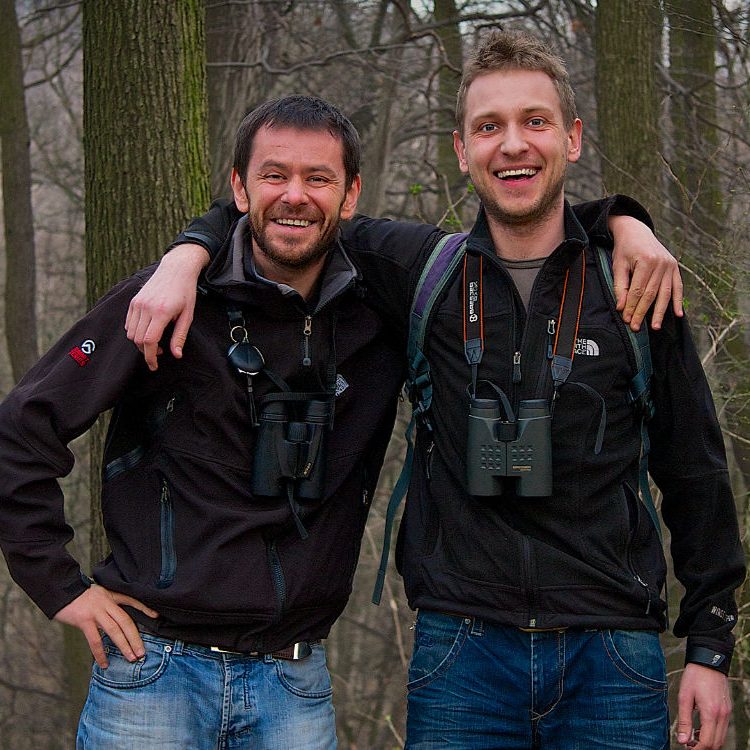 We care about environment
During our tours
We apply a very strict policy on minimising our disturbance to nature and wildlife at any time i.e. proper behaviour when out in the wild, not approaching wildlife too close, avoiding trampling of the forest floor and fens etc.
We don't use hides where wild animals are fed and habituated
We visit several nature protection sites (National Parks, Nature Reserves) where an entry fee is a direct or indirect contribution to the area's protection and conservation scheme
We educate travellers about particular nature protection problems and proceedings in certain areas
We minimise our usage of cars and suggest nature friendly transportation like walking, cycling, kayaking whenever possible.
We encourage travellers to bring their own reusable water bottles and inform them on our policy of minimising the use of plactic
At our office
We have a strict policy on paper reusing and minimising its use in the first place
We use 100% recycled, non-bleached paper for printers
We recycle our printer cartridges
We focus on online marketing and don't produce an excess of printed brochures
We care about local community
All our tours are accompanied by a local guide who is environmentally trained and socially aware.
During our tours we always make sure that our guides pay attention and explain about local culture, especially the ethnic minorities that contribute to the specificity of the area.
Visiting local communities is an important part of all our tours, we encourage travellers to chat to locals and buy their local produce, souvenirs etc.
Visiting local nature protection sites is an important part of all our tours and we make sure our guides explain the details of nature protection problems in certain areas. We ask local project managers to have a short talk to our groups whenever possible.
We care about local economy
In general, we employ and sub-contract several local guides, actively seek for new, dedicated people and educate them about our policy.
During our tours, we stay at small, family run guesthouses or agro-tourist farms where the hosts are nature friendly and use not only local products but often grow their own food, too.
If we have to stay at a hotel, we choose locally owned, family run venues whenever possible.
Our tours are led by a local tour leader and some are additionally accompanied by one or two local guides from local communities for certain trips: a local scientist or a researcher for trips in the Nature Reserves, a local farmer for a boat trip, etc.
During our tours, we visit a number of local farms for lunch (locally produced) or just hot drinks (tea, coffee) and wildlife viewing sites, watch towers etc. We make sure all these local farmers are paid fairly for their service, even if we only use their grounds for wilflife watching.
Whenever possible, we sub-contract local minibus providers that employ local drivers.