We organise unique wildlife watching adventures
Our tours help people reconnect with nature, understand it better
and experience the real, unspoiled Poland. Here's what you can expect:
Everything about the trip exceeded our expectations, from the superb guiding, huge range of wildlife and the excellent accommodation and food.

– David Corns, UK, May 2017
I waited more than 40 years to go on this trip and it was not a disappointment: much enjoyed and appreciated!

–  Malcolm Younger, UK, Oct 2019
I feel this holiday was an extremely thorough adventure through Poland. The experiences were the widest variety I have ever seen in a tour, from looking at a bear track to listening to klezmer music to kayaking through reeds & obstacles & everything in between. Perfect.

 – Caroline Dudkowski, USA, Aug 2017
I saw a fantastic variety of birds, animals and the beautiful landscapes of Poland. The guides are first class, with great sense of humour, just the right amount of informality, had fantastic knowledge, and really care about the environment.

– Bernd, DE, May 2019
True wilderness to escape to for a little while. Both guides were obviously devoted to their specialty and made the forest walks and wildlife spotting an absolute pleasure.

– John Stanford, UK, Oct 2016
The experience of witnessing a timeless sight of bison in winter, something that has been since the Ice Age.

– Stuart Brooks, UK, Jan 2018
Fantastic choice of daily trips, flexibility, extensive knowledge of guides, small groups and very personal experience. 

– Lorna Mikhelson, UK, May 2017
Walking in the Białowieża Forest is a wonderful and unique experience – calming and invigorating at the same time. Wild Poland is a very efficient and helpful tour company with which I will happily do more tours. Our guide, Andrzej, was superb.

– Joan Crain, USA, Jul 2017
I had outstanding trip with Wild Poland. First-class guiding in a magical place. Wild Poland is a jewel of the crown that is Białowieża Forest.

– Goetz Rahne, DE,  May 2017
It was such a wonderful experience to see wolves in the wild!

– Iwona Gileff, Australia, Jan 2017

Upcoming tours
Nearing departures with spaces available
Last update: 15 Aug 2020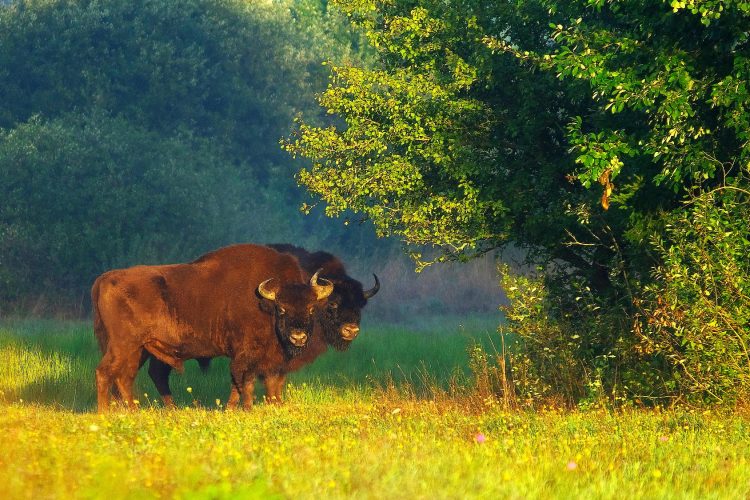 Visit the famous Białowieża Forest and Biebrza Marshes with their tremendous variety of wildlife. Watch Bison, Elks, Beavers and plentiful birdlife.
Spring – Summer – Autumn

8 days
| 5250 PLN
Go tracking Wolves, Lynx and Bison in the beautiful snowy landscape of the Białowieża Forest and Biebrza Marshes. Listen to evening lectures by leading local researchers for an even greater insight.
30 Jan – 6 Feb 2021

8 days
| 3150 PLN
Spend three nights in the Primeval Białowieża Forest and see Europe's biggest land mammal – the European Bison in the wild.
All year

4 days
| 3250 PLN
Trip reports
Real photos & videos from our tours
Site guides & maps
If you travel on your own and prefer self guiding