We organise unique wildlife watching adventures
Our tours help people reconnect with nature, understand it better
and experience the real, unspoiled Poland. Here's what you can expect:
An amazing trip, the guides are experts and have an infectious enthusiasm for wildlife and the forest. View of herd of bison coming from the forest was magnificent, we didn't need to see wolves to be contented.

– 2019 festival participant
Long unhurried walks through spectacular landscapes, grandeur & calmness of both: Forest & Marshes.
The level of guide exceeded our expectations and made each day a positive informative experience and we would certainly consider booking another tour in future.

– Ruth & Steve, April 2019
I particularly liked the small, almost personal custom day trips. Flexible itinerary allowed birding, photography and personal exploration of Białowieża.

– Bruno, USA, May 2016
Totally enjoyable experience. Would definitely go again. Thank you very much Wild Poland!

– Raymond Murphy, UK, Feb 2019
Fantastic scenery, lots of gorgeous birds and mammals, great company and excellent guide, very knowledgable & with great sense of humour. Would recommend it to friends!

– Elisabeth Grynberg, USA, May 2016
Winter – snow – bison. My third trip to Białowieża and by far the best.

– Eva Kaluzynska, UK, Jan 2018
I feel this holiday was an extremely thorough adventure through Poland. The experiences were the widest variety I have ever seen in a tour, from looking at a bear track to listening to klezmer music to kayaking through reeds & obstacles & everything in between. Perfect.

 – Caroline Dudkowski, USA, Aug 2017
It exceeded my expectations! Stunning scenery, a multitude of birdlife and a sighting of a wolf, lynx and bison. We were well looked after from start to finish. Just amazing!

– Sailí Ní Dhroighneáin, IE, May 2017
Unspoilt forest, landscapes, plants, animals, excellent guides & evening lectures. The whole festival had a lovely atmosphere and the passion of the guides and the other people was inspiring!

– 2019 festival participant
Upcoming tours
Nearing departures with spaces available
Last update: 01 Mar 2021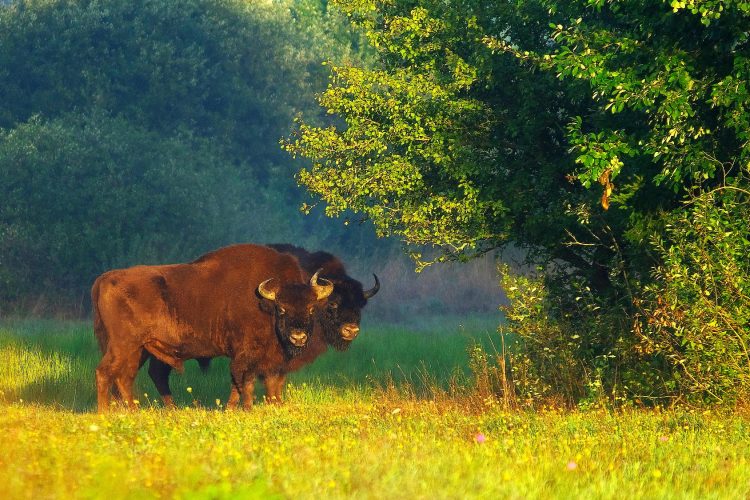 Visit the famous Białowieża Forest and Biebrza Marshes with their tremendous variety of wildlife. Watch Bison, Elks, Beavers and plentiful birdlife.
Spring – Summer – Autumn

8 days
| from 5250 PLN Very small groups - max. 6 persons
Spend three nights in the Primeval Białowieża Forest and see Europe's biggest land mammal – the European Bison in the wild.
All year

4 days
| 3250 PLN Very small groups - max. 6 persons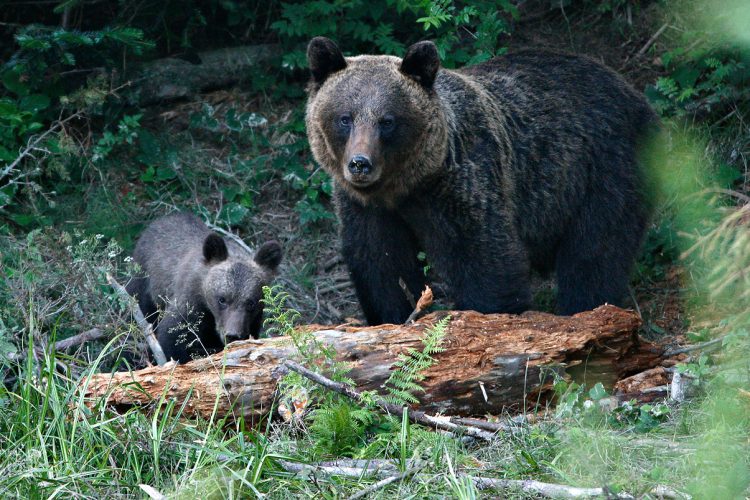 Explore the wildest parts of Polish Carpathians on foot with chances of actually seeing the elusive Wolves, Bears, Lynx and European Bison.
Spring – Summer – Autumn

5 days
| 4650 PLN Very small groups - max. 6 persons
Trip reports
Real photos & videos from our tours
Site guides & maps
If you travel on your own and prefer self guiding