We organise unique wildlife watching adventures
Our tours help people reconnect with nature, understand it better
and experience the real, unspoiled Poland. Here's what you can expect:
Wonderful scenic tour led by an expert guide, exceeded my expectations. Peter was an excellent guide, the forest was beautiful. I enjoyed the walks, the scenery, the wildlife and all was very informative. It was wonderful to see Bison.

– Warwick Brown, UK, Sep 2016
Absolutely fantastic. Saw 14 species of mammals in just two days. Brilliant guide who shared a lot of knowledge on the animals, the area and it's history. Thanks again Lukas for an unforgettable trip!

– James Ford, UK, Mar 2015
Winter – snow – bison. My third trip to Białowieża and by far the best.

– Eva Kaluzynska, UK, Jan 2018
I waited more than 40 years to go on this trip and it was not a disappointment: much enjoyed and appreciated!

–  Malcolm Younger, UK, Oct 2019
Kayaking through reeds & obstacles & everything in between – perfect!

– Caroline Dudkowski, USA, Aug 2017
Excellent and knowledgable tour guides, excellent venues, great food. "Hearty meals" is correct!

– Randy Kursinsky, USA, May 2016
Close encounters with bisons we will never forget.

– Hannelore & Piet, BE, Oct 2021
I particularly liked the stillness of this beautiful region. The highlight was having a beaver glide right next to our boat on the beaver safari, I've never been so close!

– Jess Clark-Jones, UK, Aug 2017
An amazing trip, the guides are experts and have an infectious enthusiasm for wildlife and the forest. View of herd of bison coming from the forest was magnificent, we didn't need to see wolves to be contented.

– 2019 festival participant
I loved the contrast between the intimate universe of the Forest and the vast sweeping spaces of the Marshes. This holiday was a call to wake up and use all my senses, a chance to walk in good company or alone.

 – Teresa Rogers, UK, Apr 2019
Upcoming tours
Nearing departures with spaces available
Last update: 22 May 2022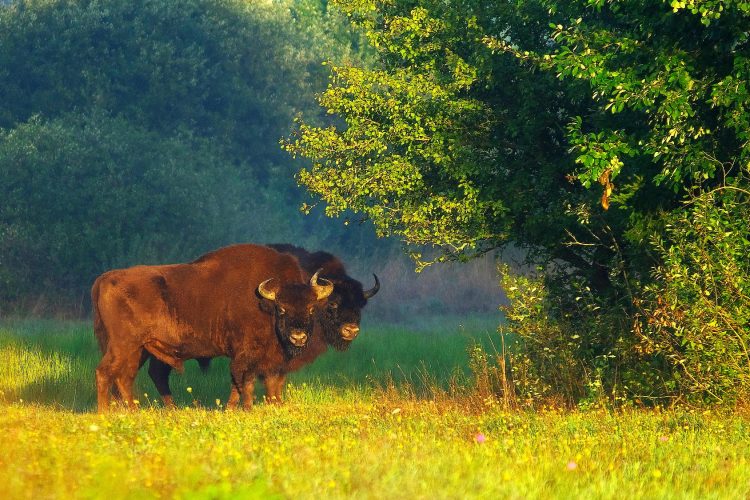 Visit the famous Białowieża Forest and Biebrza Marshes with their tremendous variety of wildlife. Watch Bison, Elks, Beavers and plentiful birdlife.
Spring – Summer – Autumn

8 days
| from 6450 PLN Very small groups - max. 9 persons
Spend three nights in the Primeval Białowieża Forest and see Europe's biggest land mammal – the European Bison in the wild.
All year

4 days
| 3850 PLN Very small groups - max. 9 persons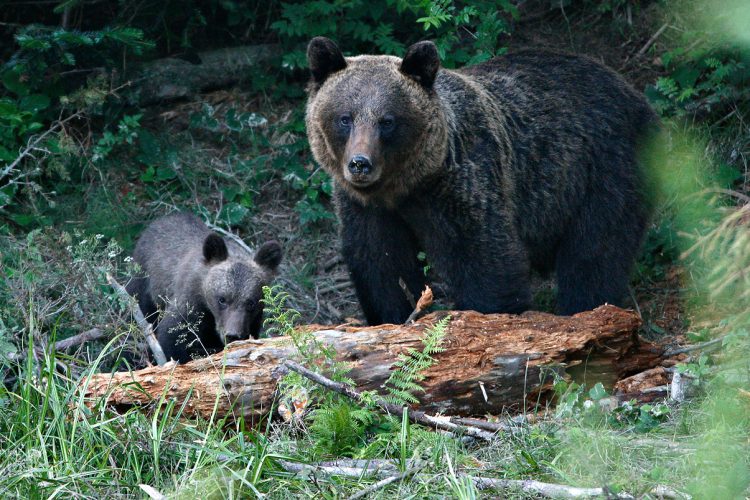 Explore the wildest parts of Polish Carpathians on foot with chances of actually seeing the elusive Wolves, Bears, Lynx and European Bison.
Spring – Summer – Autumn

5 days
| 4950 PLN Very small groups - max. 6 persons
Trip reports
Real photos & videos from our tours
Site guides & maps
If you travel on your own and prefer self guiding