We organise unique wildlife watching adventures
Our tours help people reconnect with nature, understand it better
and experience the real, unspoiled Poland. Here's what you can expect:
Spotting bison and walks through the forest, especially the National Park were unique and exciting experiences. Well organised and very special.

– Andrew Tarnowski, UK, Jan 2018
I waited more than 40 years to go on this trip and it was not a disappointment: much enjoyed and appreciated!

–  Malcolm Younger, UK, Oct 2019
Pleasantly surprised how close some encounters with the Bison were. The guide made the information much more interesting here, than in the tropics!

– Alec Watson, UK, Feb 2017
Wonderful locations, brilliant guiding across the whole spectrum of nature from mammals, birds through to trees, plants and insects. Loved the whole tour. An amazing trip to a new area for us. Totally lived up to expectations.

 – Janice Coe, UK, May 2018
All was well organised and great guiding and variety. We saw a wolf and a wild cat. Plus we stayed at a beautiful place off the beaten track.

– Götz, Germany, Dec 2017
The guides were exceptionally knowledgable and we loved the no-nonsense approach to trekking which allowed us maximum time in the field. We felt the guides did everything they could to locate wildlife.

– Elta & Nick, UK, Oct 2017
"If you only saw what you came for, you probably missed out a lot" – this is so true! Saw many amazing things that I didn't expect to see. Great general experience and fun! The trips I will remember. 
Bart is an excellent guide, who was always available to answer questions. Very enthusiastic and approachable. A good guide makes all the difference – and we had one!

 – Chris Cowgill, UK, Jul 2019
A good mix of activities. A fantastic guide – a gold medal to him.

– Håkan Petersson, Sweden, July 2016
Guides were very knowledgable, could locate and point out dozens of things we would just have not seen.  Although there is a bird & mammal emphasis on the trips the guides took time to see we were interested in plants and identified these when they could.

 – Kevan Horne, UK, May 2017
Upcoming tours
Nearing departures with spaces available
Last update: 16 Apr 2021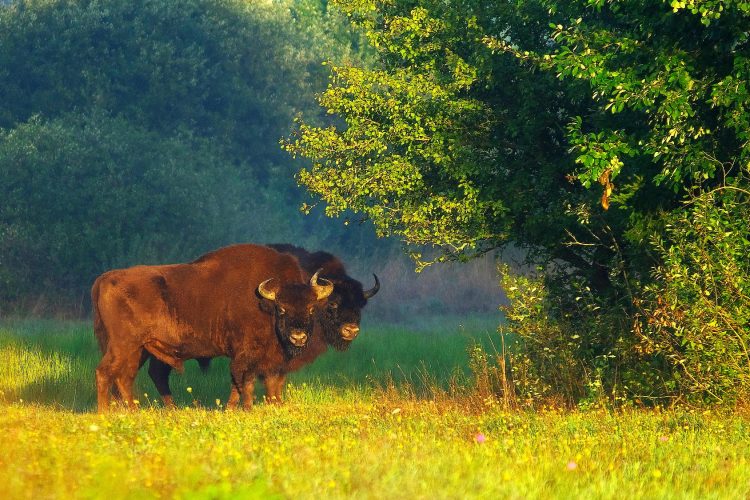 Visit the famous Białowieża Forest and Biebrza Marshes with their tremendous variety of wildlife. Watch Bison, Elks, Beavers and plentiful birdlife.
Spring – Summer – Autumn

8 days
| from 5650 PLN Very small groups - max. 6 persons
Spend three nights in the Primeval Białowieża Forest and see Europe's biggest land mammal – the European Bison in the wild.
All year

4 days
| 3250 PLN Very small groups - max. 6 persons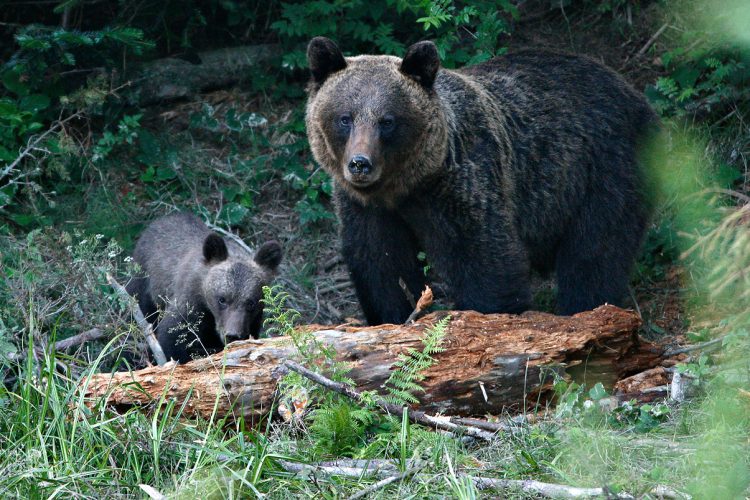 Explore the wildest parts of Polish Carpathians on foot with chances of actually seeing the elusive Wolves, Bears, Lynx and European Bison.
Spring – Summer – Autumn

5 days
| 4650 PLN Very small groups - max. 6 persons
Trip reports
Real photos & videos from our tours
Site guides & maps
If you travel on your own and prefer self guiding