We organise unique wildlife watching adventures
Our tours help people reconnect with nature, understand it better
and experience the real, unspoiled Poland. Here's what you can expect:
Fantastic scenery, lots of gorgeous birds and mammals, great company and excellent guide, very knowledgable & with great sense of humour. Would recommend it to friends!

– Elisabeth Grynberg, USA, May 2016
Bart is an excellent guide, who was always available to answer questions. Very enthusiastic and approachable. A good guide makes all the difference – and we had one!

 – Chris Cowgill, UK, Jul 2019
We had previously come in the summer on the same holiday – we found the area and wildlife just as beautiful but in a totally different way. It was fascinating to appreciate the differences and compare the contrasts.

– Pure Crowley, UK, Jan 2017
Great to be shown the different habitats and not be focussed just on species. Many thanks to the whole Wild Poland Team!

 – Helen Baker, UK, Jun 2019
Wall-to-wall fantastic birding. The expertise of the guides was breath-taking and without exception they were endlessly patient, informative and helpful.

 – Lindsey Williams, Ireland, May 2017
All was well organised and great guiding and variety. We saw a wolf and a wild cat. Plus we stayed at a beautiful place off the beaten track.

– Götz, Germany, Dec 2017
The walk through the Białowieża Strict Reserve was an inspiring and educational experience – very much a worthwhile trip just for this component. 

– Laura Ruykys, Australia, Jan 2018
Even if we had not seen the bison and wolves that we wanted to see, it would have still been worth it – but we did see these wonderful wild animals! Really perfect, 10/10 
The enthusiasm, knowledge and friendliness of the guides and their love for the forest is infectious. It was impossible to not have a fantastic time from start to finish of the festival!

– Jamie Littin, NZ, May 2017
I'd especially recommend this itinerary for people who want to see the real Poland, beyond the typical city centers and for naturalists who love the outdoors. Exceeded my expectations. Five stars!

 – Mark Kosiewski, USA, Aug 2017
Upcoming tours
Nearing departures with spaces available
Last update: 26 Jan 2022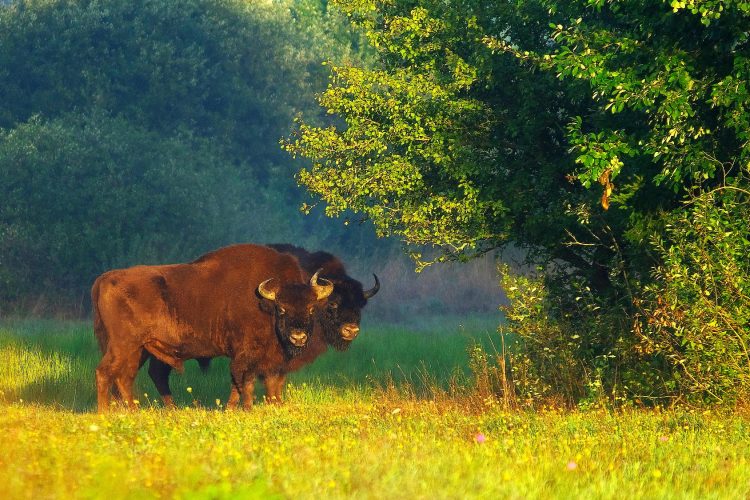 Visit the famous Białowieża Forest and Biebrza Marshes with their tremendous variety of wildlife. Watch Bison, Elks, Beavers and plentiful birdlife.
Spring – Summer – Autumn

8 days
| from 6450 PLN Very small groups - max. 9 persons
Spend three nights in the Primeval Białowieża Forest and see Europe's biggest land mammal – the European Bison in the wild.
All year

4 days
| 3850 PLN Very small groups - max. 9 persons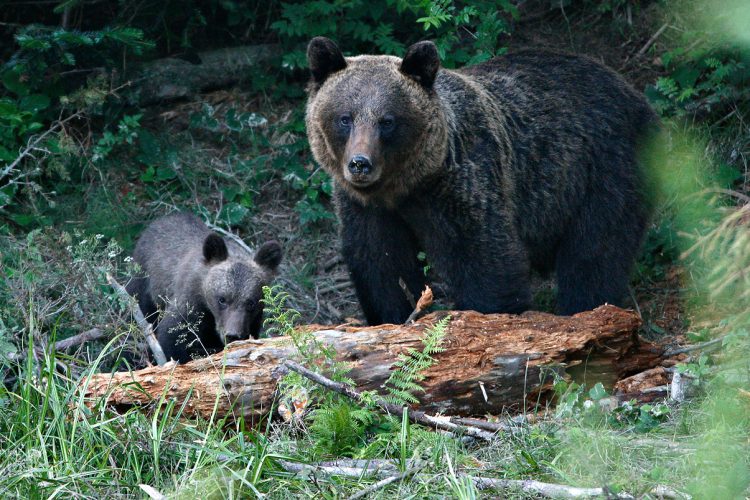 Explore the wildest parts of Polish Carpathians on foot with chances of actually seeing the elusive Wolves, Bears, Lynx and European Bison.
Spring – Summer – Autumn

5 days
| 4950 PLN Very small groups - max. 6 persons
Trip reports
Real photos & videos from our tours
Site guides & maps
If you travel on your own and prefer self guiding