We organise unique wildlife watching adventures
Our tours help people reconnect with nature, understand it better
and experience the real, unspoiled Poland. Here's what you can expect:
Our guide Piotr was very enthusiastic. He didn't gave up on finding wildlife. Every time we saw an animal, he got even more excited than the rest of the group. He was also very helpful. He really wanted everyone to be happy and enjoy the trip!

– Lars van Gelder, Netherlands, Sep 2016
I loved visiting the forest in the autumn colours; seeing the bison, elks and beavers was fantastic in such an atmospheric environment.

–  Leszek Gawin, UK, Oct 2019
I do not normally find plants very interesting but the guide in the strict reserve made the information much more interesting here, than in the tropics! Pleasantly surprised how close some encounters with the Bison were.

– Alec Watson, UK, Feb 2017
I particularly valued input of our guide Bart. Nothing was too much trouble for him and his enthusiasm for all aspects of Polish nature was infectious! His depth of knowledge was awe-inspiring

 – Stephanie Jenkins, UK, Apr 2019
Spotting bison and walks through the forest, especially the National Park were unique and exciting experiences. Well organised and very special.

– Andrew Tarnowski, UK, Jan 2018
Wonderful relaxing holiday, beautiful scenery, great food and very knowledgeable guide. Beaver boat trip was a great highlight.

–  Claudine Gawin, UK, October 2019
We were excited to visit after reading the itinerary and it was every bit as good as we hoped – or better. Our guide was extremely knowledgable, helpful at all times and ensured we had a great stay.

– Dan Nixon, UK, Oct 2015
I particularly liked the small, almost personal custom day trips. Flexible itinerary allowed birding, photography and personal exploration of Białowieża.

– Bruno, USA, May 2016
Bart was a great guide. Informative with an incredible bank of knowledge and also helpful and attentive. His enthusiasm for nature inspired. Consistent care made the tour feel special. And we saw two wolves!

– Participant from The Netherlands, April 2019
I loved the contrast between the intimate universe of the Forest and the vast sweeping spaces of the Marshes. This holiday was a call to wake up and use all my senses, a chance to walk in good company or alone.

 – Teresa Rogers, UK, Apr 2019
Upcoming tours
Nearing departures with spaces available
Last update: 19 Sep 2021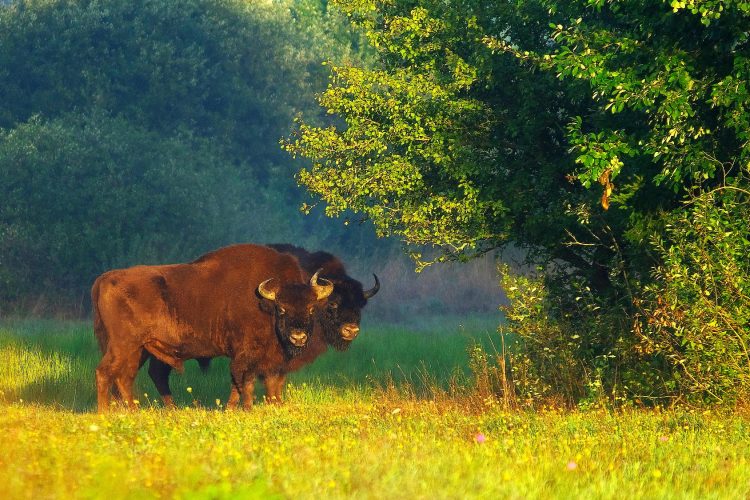 Visit the famous Białowieża Forest and Biebrza Marshes with their tremendous variety of wildlife. Watch Bison, Elks, Beavers and plentiful birdlife.
Spring – Summer – Autumn

8 days
| from 5650 PLN Very small groups - max. 9 persons
Spend three nights in the Primeval Białowieża Forest and see Europe's biggest land mammal – the European Bison in the wild.
All year

4 days
| 3250 PLN Very small groups - max. 9 persons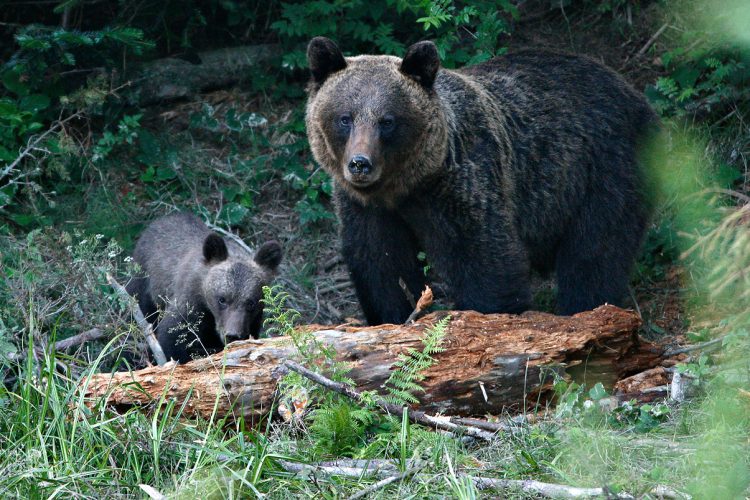 Explore the wildest parts of Polish Carpathians on foot with chances of actually seeing the elusive Wolves, Bears, Lynx and European Bison.
Spring – Summer – Autumn

5 days
| 4650 PLN Very small groups - max. 6 persons
Trip reports
Real photos & videos from our tours
Site guides & maps
If you travel on your own and prefer self guiding