We organise unique wildlife watching adventures
Our tours help people reconnect with nature, understand it better
and experience the real, unspoiled Poland. Here's what you can expect:
"If you only saw what you came for, you probably missed out a lot" – this is so true! Saw many amazing things that I didn't expect to see. Great general experience and fun! The trips I will remember. 
All was well organised and great guiding and variety. We saw a wolf and a wild cat. Plus we stayed at a beautiful place off the beaten track.

– Götz, Germany, Dec 2017
Experienced guides, loose, friendly and funny atmosphere, natural surroundings. The forest is a stunning example of what nature would be like if it was healthy!

– Max Baumgarten, Germany, May 2016
I feel this holiday was an extremely thorough adventure through Poland. The experiences were the widest variety I have ever seen in a tour, from looking at a bear track to listening to klezmer music to kayaking through reeds & obstacles & everything in between. Perfect.

 – Caroline Dudkowski, USA, Aug 2017
Well organised and thought out, the guides were very knowledgable and all were enthusiasts which showed. Confidently professional when necessary but approachable and good company too.

– 2019 festival participant
Białowieża is one of the most beautiful places I have ever been to. Very different. Excellent guide – Peter's enthusiasm for animals.

– Gail Shaw, UK, Sep 2016
It was such a wonderful experience to see wolves in the wild! Irek, our guide in a strictly protected area of the park was very knowledgeable and enthusiastic.

– Iwona Gileff, Australia, Jan 2017
Perfect tour! Excellent guide and a fantastic view into wildlife in Poland. Feeding Beaver 10 m from the boat, grazing Elk and Bison very near and around 130 bird species and a lot of different habitats visited. Highly recommendable!

 – Jørgen Nielsen, Denmark, Apr 2015
Wonderful scenic tour led by an expert guide, exceeded my expectations. Peter was an excellent guide, the forest was beautiful. I enjoyed the walks, the scenery, the wildlife and all was very informative. It was wonderful to see Bison.

– Warwick Brown, UK, Sep 2016
Walking in the Białowieża Forest is a wonderful and unique experience – calming and invigorating at the same time. Wild Poland is a very efficient and helpful tour company with which I will happily do more tours. Our guide, Andrzej, was superb.

– Joan Crain, USA, Jul 2017
Upcoming tours
Nearing departures with spaces available
Last update: 24 Nov 2020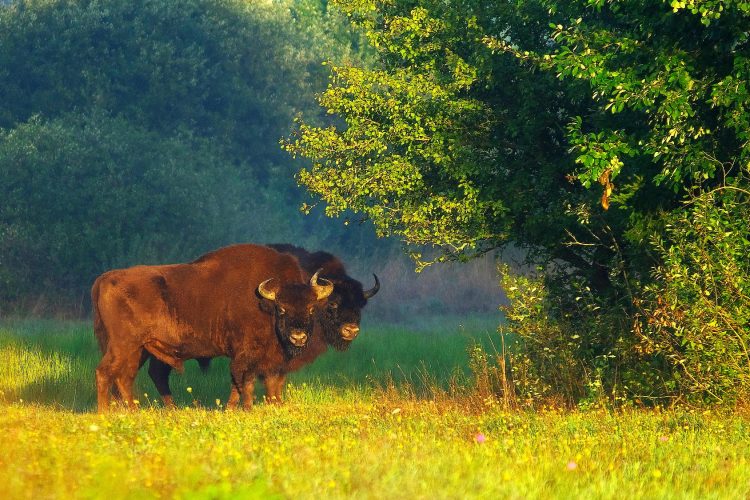 Visit the famous Białowieża Forest and Biebrza Marshes with their tremendous variety of wildlife. Watch Bison, Elks, Beavers and plentiful birdlife.
Spring – Summer – Autumn

8 days
| from 5250 PLN Very small groups - max. 6 persons
Spend three nights in the Primeval Białowieża Forest and see Europe's biggest land mammal – the European Bison in the wild.
All year

4 days
| 3250 PLN Very small groups - max. 6 persons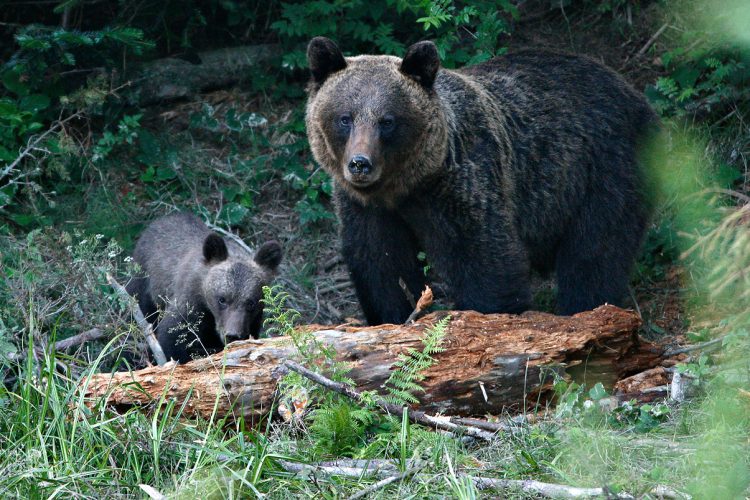 Explore the wildest parts of Polish Carpathians on foot with chances of actually seeing the elusive Wolves, Bears, Lynx and European Bison.
Spring – Summer – Autumn

5 days
| 4450 PLN Very small groups - max. 6 persons
Trip reports
Real photos & videos from our tours
Site guides & maps
If you travel on your own and prefer self guiding