We organise unique wildlife watching adventures
Our tours help people reconnect with nature, understand it better
and experience the real, unspoiled Poland. Here's what you can expect:
I particularly liked the small, almost personal custom day trips. Flexible itinerary allowed birding, photography and personal exploration of Białowieża.

– Bruno, USA, May 2016
Great to be shown the different habitats and not be focussed just on species. Many thanks to the whole Wild Poland Team!

 – Helen Baker, UK, Jun 2019
Fantastic experience. Seeing the milky way when looking for bison – realised how in the UK the sky at night suffers from light pollution.

 – Heather Mason, UK, May 2018
It was fantastic to see wild bison as well as rare woodpeckers in the Białowieża Forest. The guide with excellent birding knowledge. Good, traditional Polish food. Plus we got to see wolves!

– Thomas Hedmark, Sweden, Jan 2017
I do not normally find plants very interesting but the guide in the strict reserve made the information much more interesting here, than in the tropics! Pleasantly surprised how close some encounters with the Bison were.

– Alec Watson, UK, Feb 2017
Bart was a great guide. Informative with an incredible bank of knowledge and also helpful and attentive. His enthusiasm for nature inspired. Consistent care made the tour feel special. And we saw two wolves!

– Participant from The Netherlands, April 2019
Complete flexibility to pick and choose daily itineraries to suit personal requirements. Enthusiastic and competent guides dedicated to providing the very best service.

 – Maurice Wilby, UK, May 2017
It was such a wonderful experience to see wolves in the wild! Irek, our guide in a strictly protected area of the park was very knowledgeable and enthusiastic.

– Iwona Gileff, Australia, Jan 2017
Guides were very knowledgable, could locate and point out dozens of things we would just have not seen.  Although there is a bird & mammal emphasis on the trips the guides took time to see we were interested in plants and identified these when they could.

 – Kevan Horne, UK, May 2017
I came to see bison and we saw them every day. Seeing elks, pine marten, pygmy owl, and many other animals was certainly an added value!

– Henry Rasmussen, Denmark, Apr 2016
Upcoming tours
Nearing departures with spaces available
Last update: 08 May 2021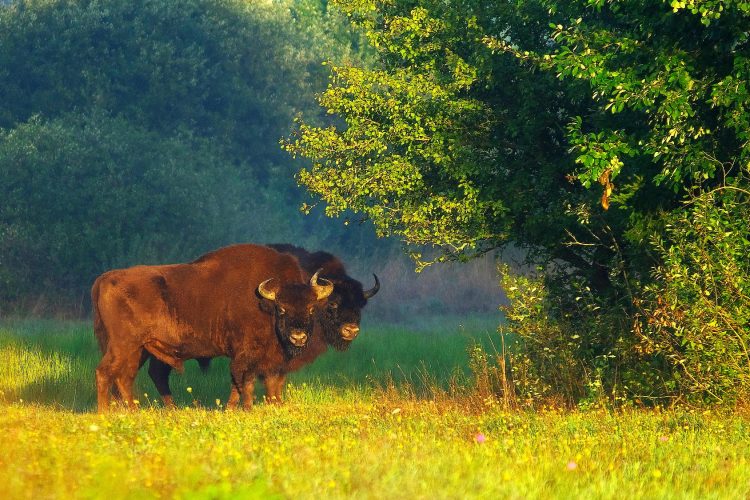 Visit the famous Białowieża Forest and Biebrza Marshes with their tremendous variety of wildlife. Watch Bison, Elks, Beavers and plentiful birdlife.
Spring – Summer – Autumn

8 days
| from 5650 PLN Very small groups - max. 9 persons
Spend three nights in the Primeval Białowieża Forest and see Europe's biggest land mammal – the European Bison in the wild.
All year

4 days
| 3250 PLN Very small groups - max. 9 persons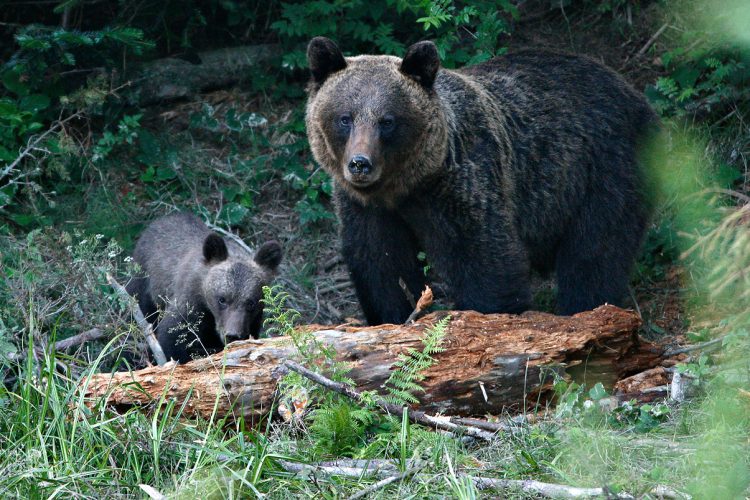 Explore the wildest parts of Polish Carpathians on foot with chances of actually seeing the elusive Wolves, Bears, Lynx and European Bison.
Spring – Summer – Autumn

5 days
| 4650 PLN Very small groups - max. 6 persons
Trip reports
Real photos & videos from our tours
Site guides & maps
If you travel on your own and prefer self guiding