We organise unique wildlife watching adventures
Our tours help people reconnect with nature, understand it better
and experience the real, unspoiled Poland. Here's what you can expect:
The ancient forest was simply wonderful. I very much liked the rich biodiversity of Eastern Poland and getting to have an introduction to Polish food, beer and hospitality.

– Mark Shorrock, UK, Aug 2017
I was totally away from daily hassle. The silence of the field, waiting, hoping to see something, and then the reward! Not always of course but most of the times, just how it's supposed to be. 

– Katinka Van den Berg, Netherlands, Jan 2017
We had an excellent tour, well organised, well lead and meeting all of my expectations and more. Really impressed with the scenery and the habitats as well as the wildlife. Food good and plentiful (I have put weight on!) and the hotels excellent. We visited sites that other tours do not visit!

 – Geoff Carr, England, Aug 2015
We really enjoyed the festival, it was very well organised with fantastic wildlife viewing, great guides and comfortable accommodation. Loved every minute!

 – Paul, UK, May 2019
Spotting bison and walks through the forest, especially the National Park were unique and exciting experiences. Well organised and very special.

– Andrew Tarnowski, UK, Jan 2018
Our guide Piotr went above and beyond what we expected. His enthusiasm was infectious. His knowledge of birds – outstanding. Very fun trip! We loved it. Highly recommended.

– Andy & Julia Balinsky, US, Aug 2017
Białowieża is one of the most beautiful places I have ever been to. Very different. Excellent guide – Peter's enthusiasm for animals.

– Gail Shaw, UK, Sep 2016
The guides were exceptionally knowledgable and we loved the no-nonsense approach to trekking which allowed us maximum time in the field. We felt the guides did everything they could to locate wildlife.

– Elta & Nick, UK, Oct 2017
Everything was so perfect! Andrzej is so knowledgeable and has a wonderful sense of humour. The forest walk was amazing!

– Wong Hoi Man, Hong Kong, Apr 2017
The night-time boat trip to look for beavers was wonderful! Our guide, Piotr, looked after us all incredibly well. We all agreed he is the best guide we've ever had. 

– Alex Rafinsky, UK, Apr 2017
Upcoming tours
Nearing departures with spaces available
Last update: 26 Jul 2021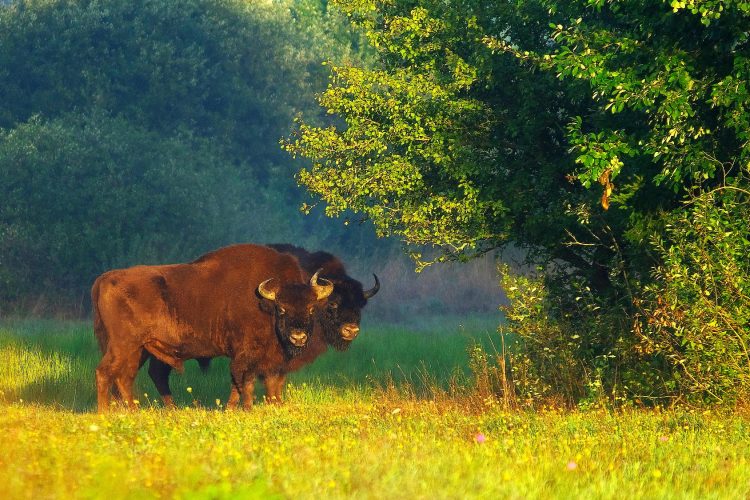 Visit the famous Białowieża Forest and Biebrza Marshes with their tremendous variety of wildlife. Watch Bison, Elks, Beavers and plentiful birdlife.
Spring – Summer – Autumn

8 days
| from 5650 PLN Very small groups - max. 9 persons
Spend three nights in the Primeval Białowieża Forest and see Europe's biggest land mammal – the European Bison in the wild.
All year

4 days
| 3250 PLN Very small groups - max. 9 persons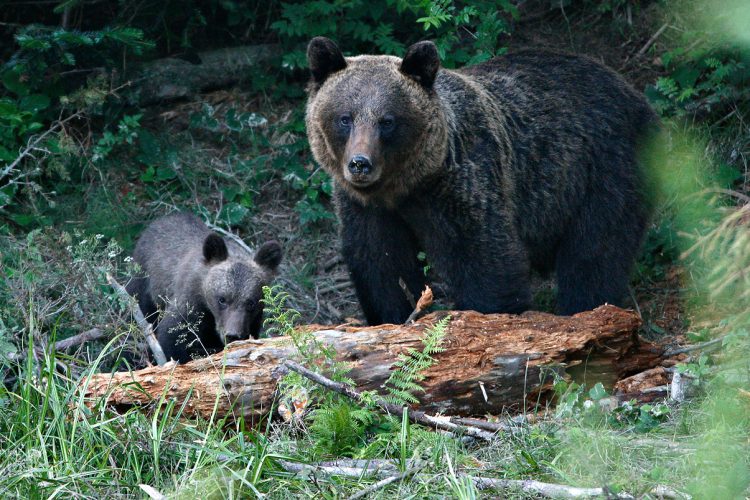 Explore the wildest parts of Polish Carpathians on foot with chances of actually seeing the elusive Wolves, Bears, Lynx and European Bison.
Spring – Summer – Autumn

5 days
| 4650 PLN Very small groups - max. 6 persons
Trip reports
Real photos & videos from our tours
Site guides & maps
If you travel on your own and prefer self guiding