We organise unique wildlife watching adventures
Our tours help people reconnect with nature, understand it better
and experience the real, unspoiled Poland. Here's what you can expect:
I'd especially recommend this itinerary for people who want to see the real Poland, beyond the typical city centers and for naturalists who love the outdoors. Exceeded my expectations. Five stars!

 – Mark Kosiewski, USA, Aug 2017
I waited more than 40 years to go on this trip and it was not a disappointment: much enjoyed and appreciated!

–  Malcolm Younger, UK, Oct 2019
Kayaking through reeds & obstacles & everything in between – perfect!

– Caroline Dudkowski, USA, Aug 2017
Winter – snow – bison. My third trip to Białowieża and by far the best.

– Eva Kaluzynska, UK, Jan 2018
Wild Poland guides did a fantastic job showing us the wonders of Białowieża Forest, tremendously organised with great humour and a friendly atmosphere.

 – Kate Foster, UK, May 2017
The chance to visit the restricted area of the primeval forest is a fascinating and life-enriching experience. Peter was an outstanding guide with outstanding knowledge of native Polish wildlife and a clear passion for the natural world.

– Lyn Evans, UK, Oct 2016
The ancient forest was simply wonderful. I very much liked the rich biodiversity of Eastern Poland and getting to have an introduction to Polish food, beer and hospitality.

– Mark Shorrock, UK, Aug 2017
Seeing a Bison lying down and turning its head to lick its flank – this is what a prehistoric artist captured in a small bone carving. 21st century me has it on a memory card…

– Cobie Brinkman, Australia, Oct 2016
I feel this holiday was an extremely thorough adventure through Poland. The experiences were the widest variety I have ever seen in a tour, from looking at a bear track to listening to klezmer music to kayaking through reeds & obstacles & everything in between. Perfect.

 – Caroline Dudkowski, USA, Aug 2017
It was an amazing experience to spend time in spectacular forests and marshes with wildlife all around. I loved learning about the ecology and history of this beautiful country.

 – Ellen Kinsley, UK, Mar 2019
Upcoming tours
Nearing departures with spaces available
Last update: 20 May 2022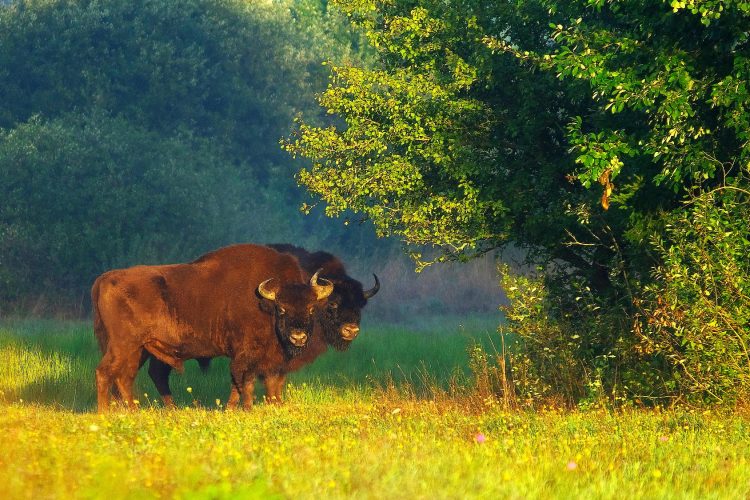 Visit the famous Białowieża Forest and Biebrza Marshes with their tremendous variety of wildlife. Watch Bison, Elks, Beavers and plentiful birdlife.
Spring – Summer – Autumn

8 days
| from 6450 PLN Very small groups - max. 9 persons
Spend three nights in the Primeval Białowieża Forest and see Europe's biggest land mammal – the European Bison in the wild.
All year

4 days
| 3850 PLN Very small groups - max. 9 persons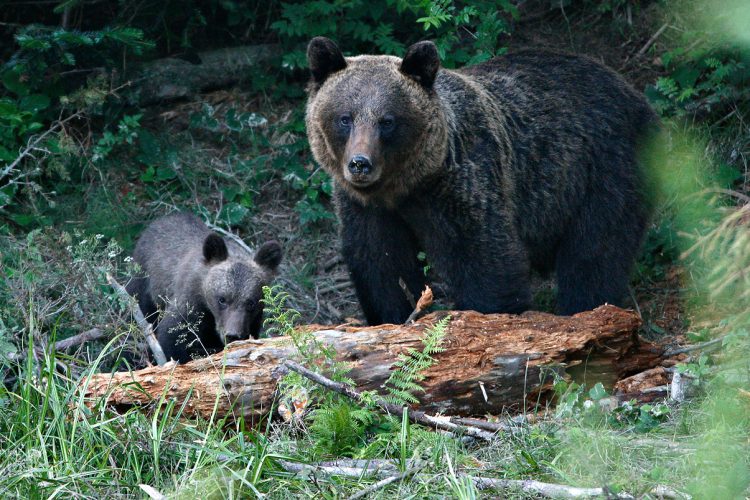 Explore the wildest parts of Polish Carpathians on foot with chances of actually seeing the elusive Wolves, Bears, Lynx and European Bison.
Spring – Summer – Autumn

5 days
| 4950 PLN Very small groups - max. 6 persons
Trip reports
Real photos & videos from our tours
Site guides & maps
If you travel on your own and prefer self guiding