We organise unique wildlife watching adventures
Our tours help people reconnect with nature, understand it better
and experience the real, unspoiled Poland. Here's what you can expect:
I particularly appreciated an opportunity to see important ecological area of Poland with an experienced guide, who imparted a great deal of knowledge to help me get the most value from the trip. 

– Lachlan Fraser, UK, Apr 2017
The walk through the Białowieża Strict Reserve was an inspiring and educational experience – very much a worthwhile trip just for this component. 

– Laura Ruykys, Australia, Jan 2018
We really enjoyed the festival, it was very well organised with fantastic wildlife viewing, great guides and comfortable accommodation. Loved every minute!

 – Paul, UK, May 2019
The evening walk, hearing and seeing owls, feeling of all the animals in the forest and us as part of it for a small amount of time – this made the tour for me.

– Chris Martin, UK, Oct 2016
Wild Poland staff are amazing – so much fun! I'd been on the Spring Festival and wanted to come back in winter.

– 2019 festival participant
Really enjoyed Wigry NP for the kayaking and wild swimming. Our guide was excellent and always very helpful + his passion + knowledge for wildlife really impressed me.

 – Matt Parkinson, UK, Aug 2017
The level of guide exceeded our expectations and made each day a positive informative experience and we would certainly consider booking another tour in future.

– Ruth & Steve, April 2019
Perfect tour! Excellent guide and a fantastic view into wildlife in Poland. Feeding Beaver 10 m from the boat, grazing Elk and Bison very near and around 130 bird species and a lot of different habitats visited. Highly recommendable!

 – Jørgen Nielsen, Denmark, Apr 2015
I had outstanding trip with Wild Poland. First-class guiding in a magical place. Wild Poland is a jewel of the crown that is Białowieża Forest.

– Goetz Rahne, DE,  May 2017
Wall-to-wall fantastic birding. The expertise of the guides was breath-taking and without exception they were endlessly patient, informative and helpful.

 – Lindsey Williams, Ireland, May 2017
Upcoming tours
Nearing departures with spaces available
Last update: 22 May 2022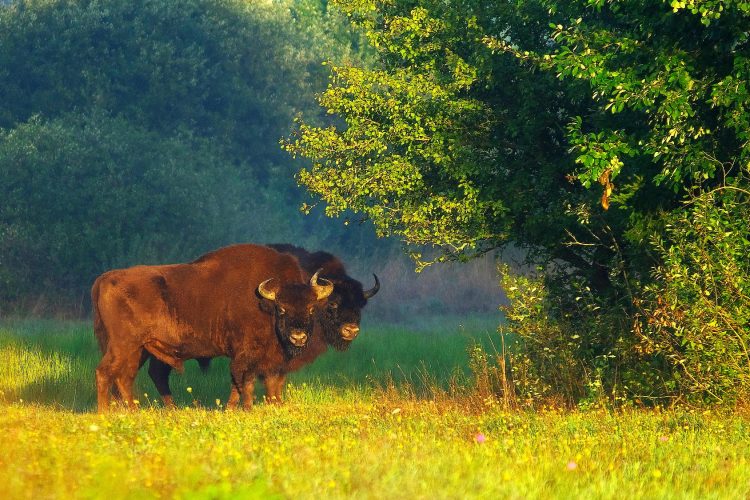 Visit the famous Białowieża Forest and Biebrza Marshes with their tremendous variety of wildlife. Watch Bison, Elks, Beavers and plentiful birdlife.
Spring – Summer – Autumn

8 days
| from 6450 PLN Very small groups - max. 9 persons
Spend three nights in the Primeval Białowieża Forest and see Europe's biggest land mammal – the European Bison in the wild.
All year

4 days
| 3850 PLN Very small groups - max. 9 persons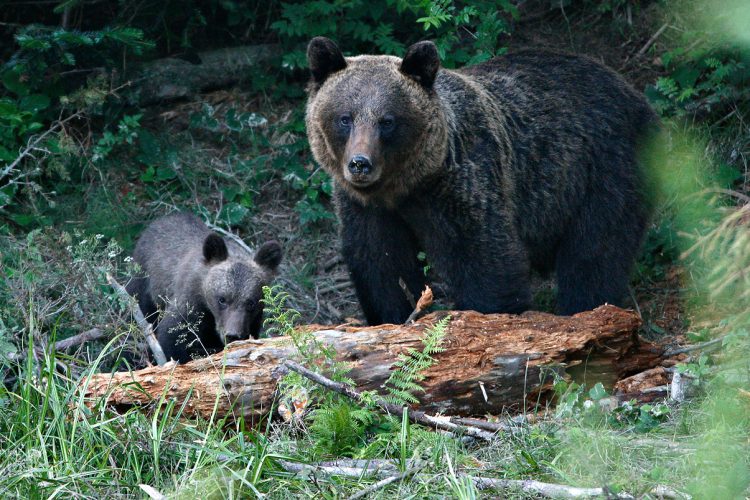 Explore the wildest parts of Polish Carpathians on foot with chances of actually seeing the elusive Wolves, Bears, Lynx and European Bison.
Spring – Summer – Autumn

5 days
| 4950 PLN Very small groups - max. 6 persons
Trip reports
Real photos & videos from our tours
Site guides & maps
If you travel on your own and prefer self guiding