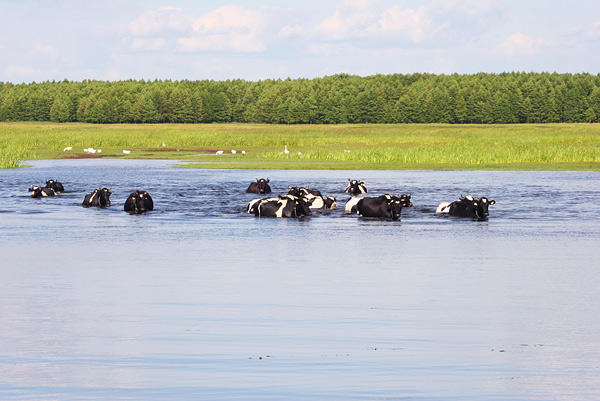 Biebrza Swimming Cows – Jul 2009
Summer is an excellent time to watch the spectacle of Biebrza's swimming cows in Brzostowo. Best to be there early morning, around 6 am or in the afternoon – from 4.30 till 6 pm. There's usually Cranes and Greylag Geese around and Elks may come out of the forest as well.
Our last trip there, resulted in a female Goosander obviously amazed to see such big swimming animals.. After the spectacle the bird found itself a cozy boat for an afternon nap.
BTW. Know what stroke are swimming cows doing? My friend Lee Garrat found it out – it's a doggie paddle 🙂
Enjoy the photos!
Luke