Bison Safari & Wolf tracking, Jan 2023 (wolves seen 3 times!)
This was a private departure of our Bison Safari and Wolf tracking. (Yes, we do them on request!)
We met Marco and his brother from Italy in the Białowieża village and after a short introduction we were on our way to see some Bison. This time of the year they are quite easy to find so in a few hours we have seen a few herds and had taken some quality photographs and videos.
After a short break for breakfast back at the village we met again for some wolf tracking. I have just spent a week tracking one pack of wolves so had the knowledge of their whereabouts and recent movement patterns. We hit it straight where I expected them to be and after a few kilometres walk we finally saw some very fresh prints and scratching:
It stopped snowing 2-3 hrs ago so we knew the prints were very fresh. Fortunately, they moved into a part of the forest with a border fence on one side and a village edge on the other so I believed they would probably come back this way, either tonight or tomorrow morning.
Little did we thought – I positioned ourselves 1 km further – at point where we could see quite far into the two tracks where I expected them to come back on.
It was very cold and after some half an hour we lost patience and started moving, watching some woodpeckers. But I was constantly checking the distant tracks and suddenly there it was – a wolf, just where I expected: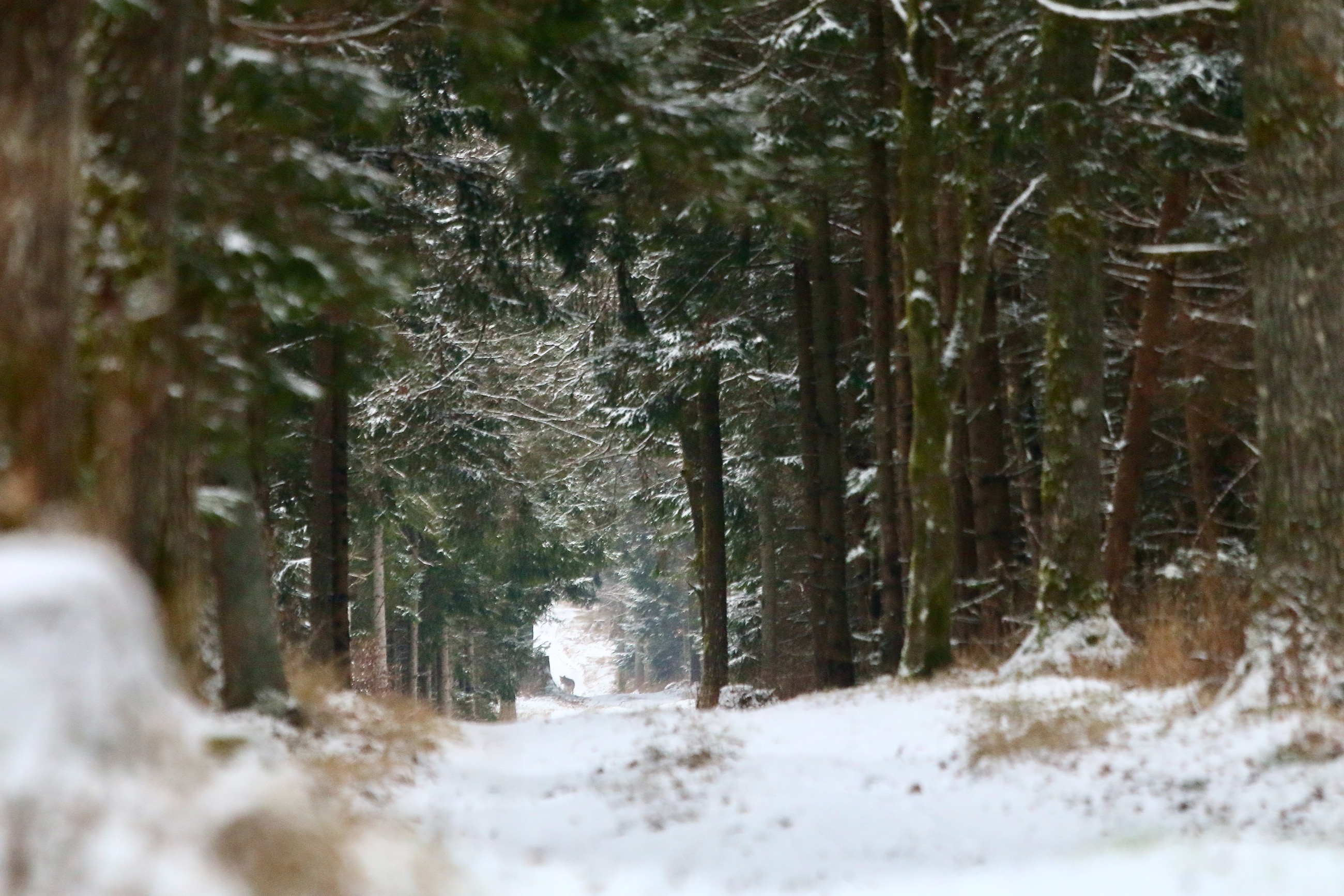 It quickly disappeared in the forest so we waited a bit longer but it didn't come out onto a track again. It was obvious it was now walking through the forest. After some 15 minutes I thought it was now time it should already be here and there was one stretch of the track invisible from where we were positioned – so a quick decision to move closer in that direction and… bingo! A whole pack of wolves was walking across the track. We could barely see their backs so we ran a bit closer as quick as we could and managed to photograph the last one of the pack on the track: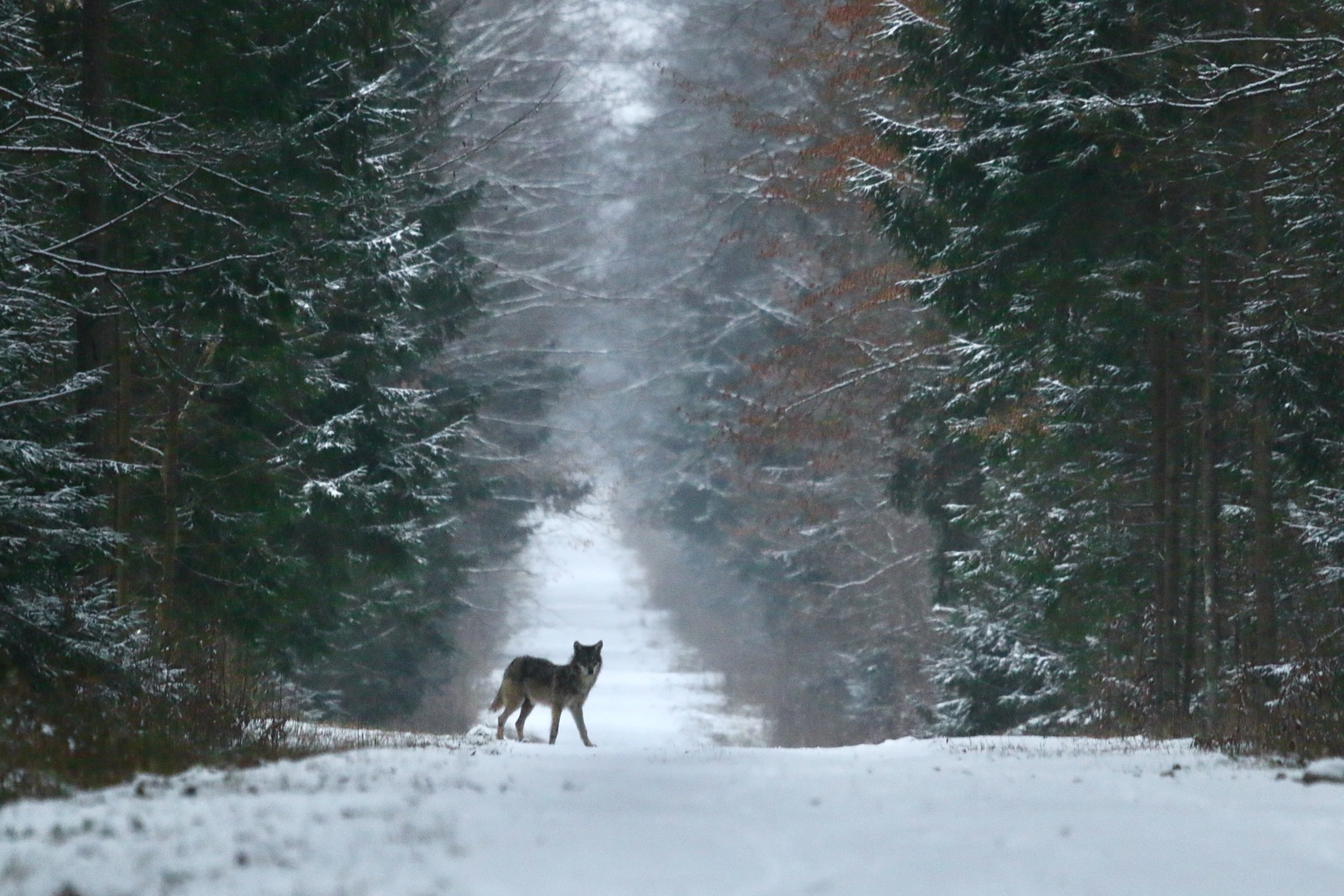 When they disappeared in the forest again I howled, hoping that they maybe come back to see us again. They responded howling immediately (what a thrilling experience!) but they didn't come back.
Well, I said, if they continue walking west, there is one more place where we may expect them to come out. But to see them there we would have to be quicker than them! Marco and his brother didn't hesitate so we ran as quick as we could and after another 1 km or so we approached another track where I expected them to be now.. were they there? A whole pack! What a fantastic day! It was already dark so I only managed a short video:
Ok, enough of this. On the next day we also visited the Biebrza Marshes and saw some Elk (Moose) and Beavers but I didn't manage to take any good photographs. But Marco had a much better camera and he did! Here are a few more photographs from that tour: