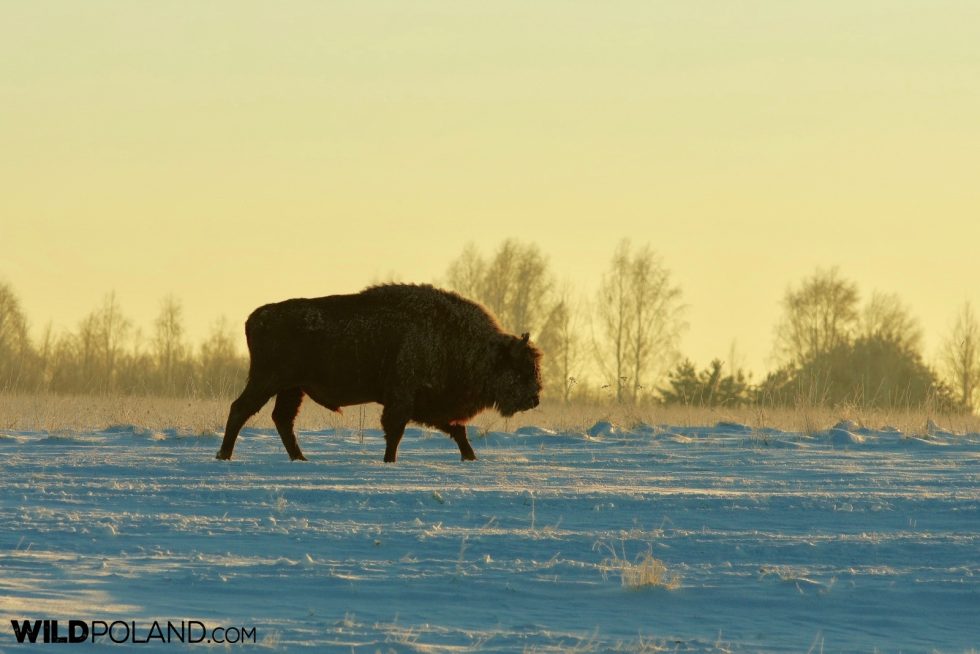 Winter Bison Safari & Wolf Tracking, Jan 2017
Tour Leader: Andrzej Petryna (Andy)
Participants: Danuta, Anita, Lara, Iwona (AU), Tomas (SE), Nicky (UK), Elinor, (UK)
Text by Andrzej Petryna & Mariola Przyborowska
Photos by Andrzej Petryna
This time we visited the Białowieża Forest at the beginning of January, during the Orthodox Christmas. The Forest welcomed us with severe frost reaching -25°C at night and -20ºC during the day, however, beautiful snowy landscape was a great reward for freezing temperatures.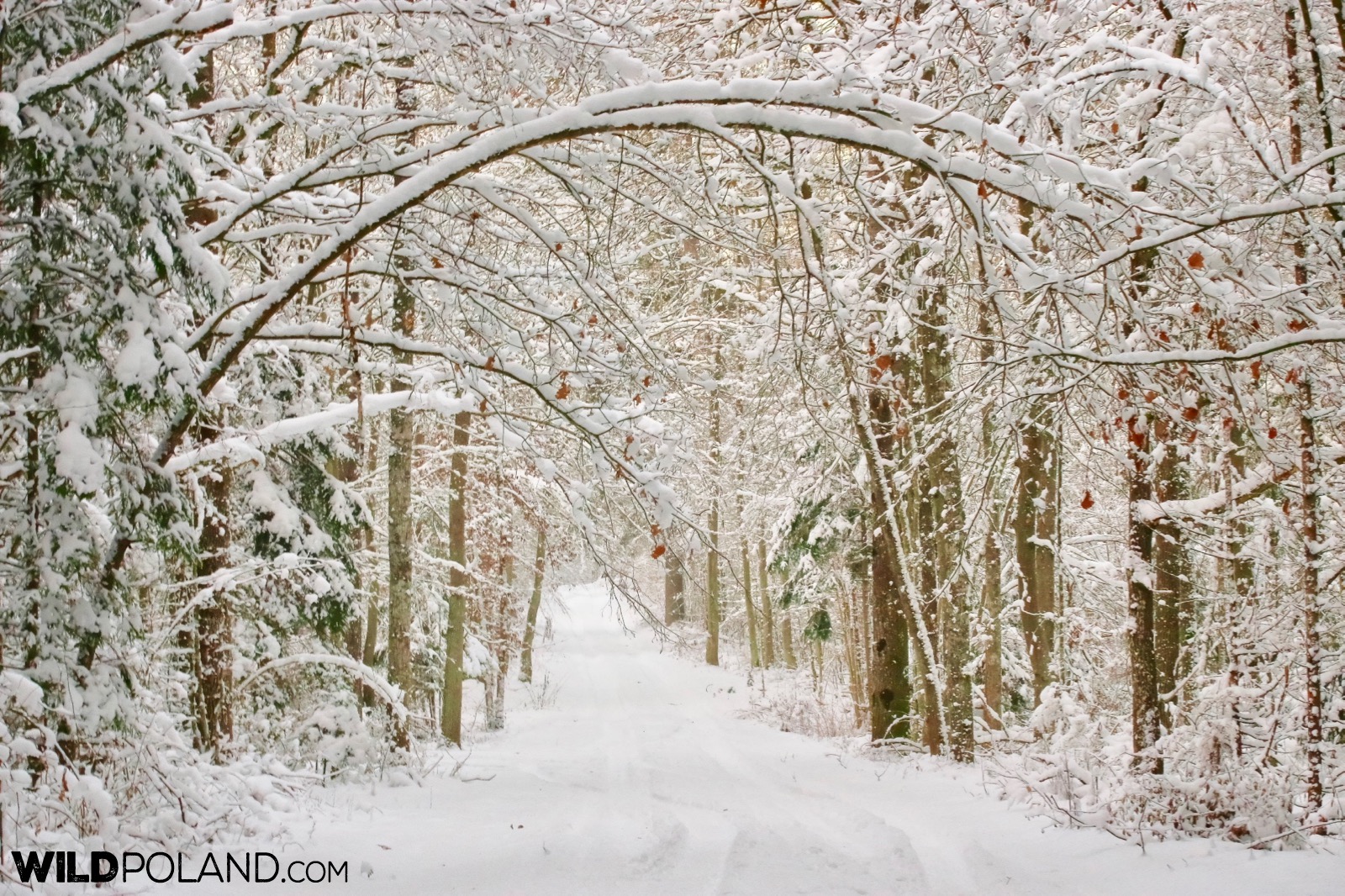 The snow made our forest walks a little bit more demanding, but at the same time much more exciting – seeing Bisons at sunrise in a crisp cold air was absolutely worth an effort! The animals were feeding at the haystacks left at the meadows, giving us some great and lenghty opportunities for observation.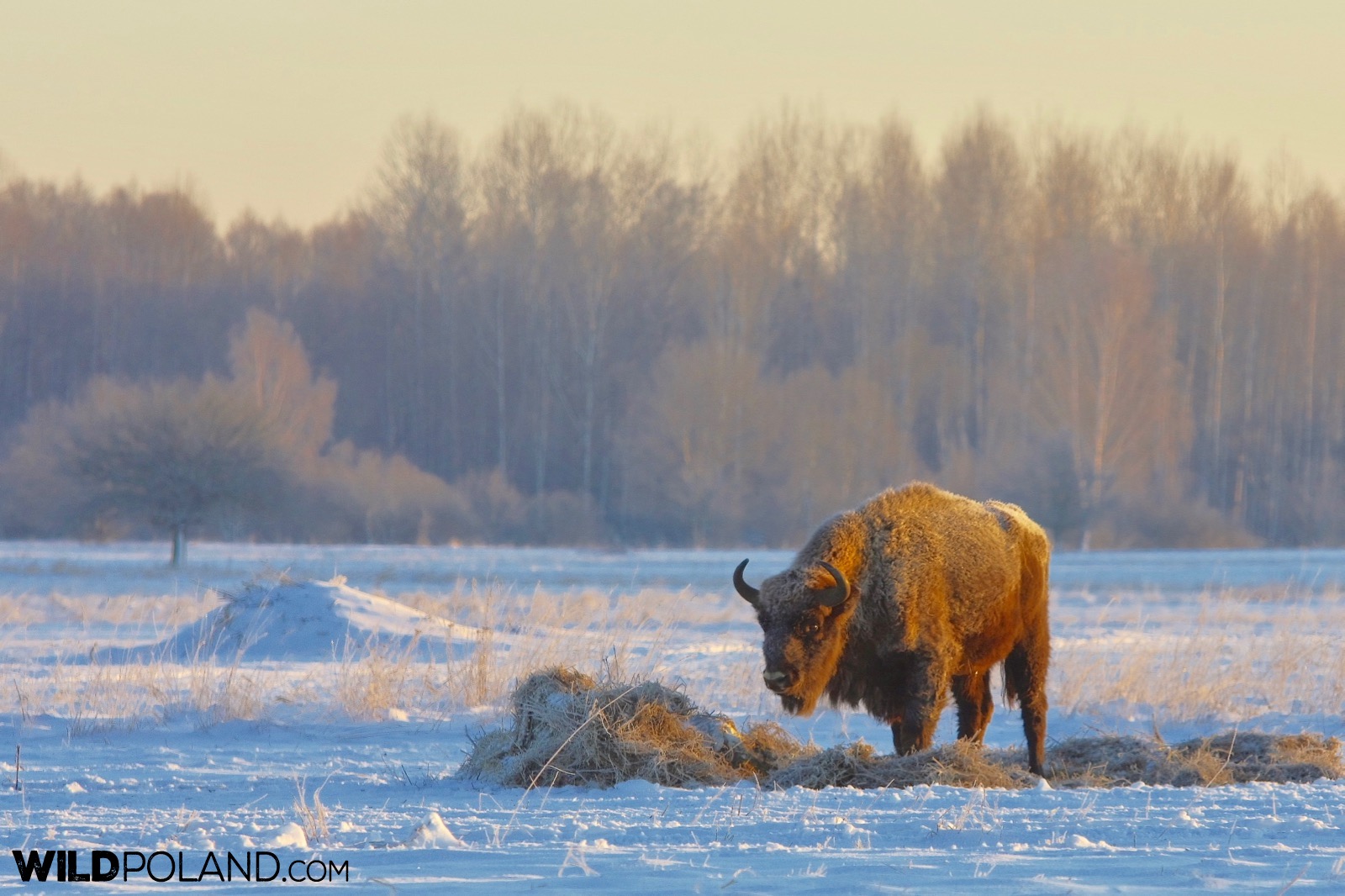 But first of all, we saw 3 Wolves in the forest! We had a perfect view from a distance of ca. 100 metres. We were lucky coming across, as these elusive animals aren't easy to spot. (No photo, we got too excited to make a good one).
In total, during our wildlife patrols we have seen 14 Bisons in two different places, 3 Wolves, as well as a Red Deer, Roe Deer, Raccoon Dog and a Fox. Tomas, who wanted to see some rare Woodpeckers, was satisfied with spotting four species: the White-backed, Middle Spotted, Lesser Spotted and Three-toed Woodpeckers.
What kept us going these exceptionaly cold days was hearthy traditional Polish food served in our cosy guest house, as well as our warm rooms, not so easy to leave on a freezing cold mornings.
Please enjoy few more photos from our short tour: