Winter Biebrza Elk Safari, February 2017 trip report
Tour Leader: Piotr (Peter) Dębowski
Participants: Kate, Natalie, Andrew, Stuart and Collin
Wildlife: 13 mammal and 38 bird species recorded
Text by Piotr Dębowski & Łukasz Mazurek
Photos by Piotr Dębowski
DAY 1, Fri 17th Feb
Temp. -2° C, very foggy
We have picked up our guests around midday and set off to the Dobarz village, Biebrza Marshes. Because of foggy weather we were driving to the Biebrza valley very slowly. We arrived at Dobarz at 18.00 so already after dusk. After supper in spite of being a bit tired, we had a short talk over a map about the Biebrza Marshes and our plans for the next days.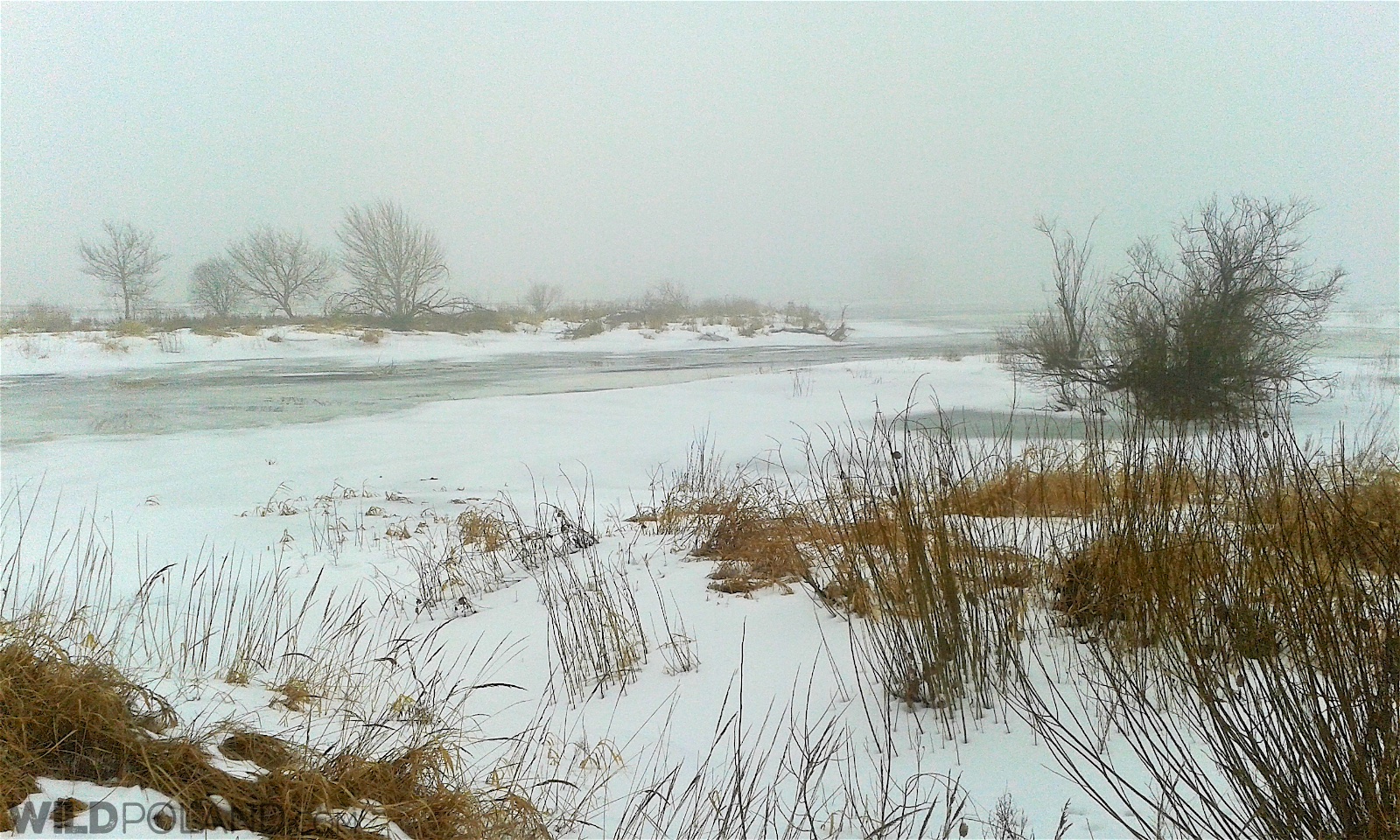 DAY 2, Sat 18th Feb
Temp. -2 to 0°C, foggy and windy
This day we started our trip after breakfast. In the first hours of our trip we had devoted some efforts in looking for Elks. Unfortunately due to many tractors and tourists in the forest we could not see any mammals. Still before lunch we went for a long walk into one of the 19th c. Russian Fortresses from WWI, hidden in the woods at the edge of the marsh. It was a very good time as we have found many footprints of Wolves and Lynx around and managed to track them for a while. We had lunch at a traditional Polish restaurant where tasty regional dumplings were served. After the meal we explored a bank of the Narew River in order to look for Beavers and Otters. We have seen many fresh signs of their activity but unfortunately couldn't see any animals themselves. We have also had good views of 3 White-tailed Eagles. We finished the day with a gorgeous Polish dinner and drinks back at our guesthouse.
DAY 3, Sun 19th Feb
Temp. -1 to +2, still windy
This day began a bit earlier as we left our hotel at 6.30, still before breakfast. We saw 7 Red Deer and 1 Elk (Moose) already behind our guesthouse. After a short drive along the Tzar's road we have seen 4 Elks but mammals have been still pretty shy. After breakfast we explored the surroundings of the Gugny village where a single Fox and many footprints of Wild Boar and Wolves were spotted.
We have spent our evening in search of Beavers in the Narew and Biebrza valleys. In addition we discovered a new impressive lodge with multiple dams nearby one of the villages. I was an excellent view at this perfect beaver's structure. We were even able to notice some fresh branches collected by this family of beavers. Moreover a single Great Grey Shrike and a Rough-legged Buzzard were spotted at the edge of a nearby road. During our drive along the Tzar's Road back to the guesthouse we have seen 6 more Elks and 2 Roe Deer very close to the road.
After a usual tasty supper we summed up the day and discussed about the next morning.
DAY 4, Mon 20th Feb
Temp. 0°C, cloudy and foggy
Everyone decided to spend more time out in nature in search of mammals instead of visiting the Old Town in Warsaw and so we did.
Before breakfast we have once again visited the Elks' winter habitat. We were lucky this morning for 7 Elks were noticed standing very close together. We have also heard a Black Woodpecker. After breakfast we went for a walk out in the marsh to the Barwik tower. Tracks of Wolves, Foxes, Wild Boar, Red and Roe Deer were numerous on the way and the space and silence truly special.
We arrived at Warsaw at 16.00, happy to have used our time well to the last moment.
Enjoy a few pics from the tour below!