Private Bison Safari in the Białowieża Forest, Nov 2017
Tour Leader: Andrzej Petryna (Andy)
Participants: Martyn, Rabindra (UK)
Text by Andrzej Petryna & Mariola Przyborowska
Photos by Andrzej Petryna
On the early morning of November 20th first snow has fallen in Warsaw, but by the time we met around midday, the thin white cover already started to melt. After ca. 4 hours drive to the eastern border of Poland we reached our wooden, family-run guesthouse located conveniently in the centre of Białowieża village. There was no snow, the Białowieża Forest welcomed us with late autumn scenery and a drizzling rain.
The following days were quite chilly with temperatures oscillating around 2-4°C during the day, and -2-0°C at night. The daylight time was short, nevertheless we were very successful with spotting large mammals. During our daily patrols we saw a total number of 28 Bison, including a large herd of cows with calves (20 animals strong) feeding in the southernmost part of the forest, and a small group of bulls just outside of Białowieża village.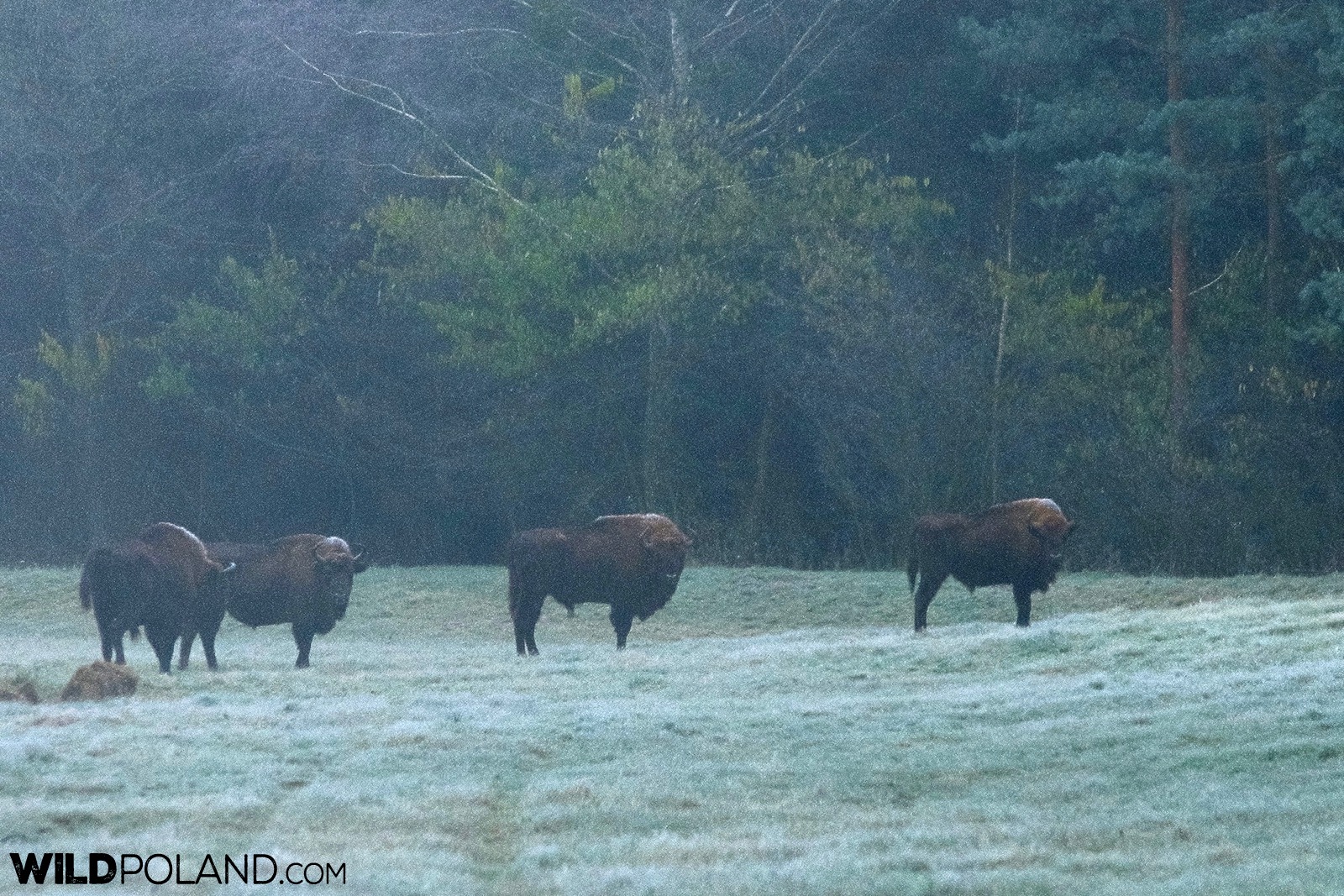 We also had a very interesting close encounter of a single bull, which gave us a real show of dust-bathing in a sandy patch, just at the outskirts of the forest (very spectacular sight indeed!). Here it comes, a very impressive animal: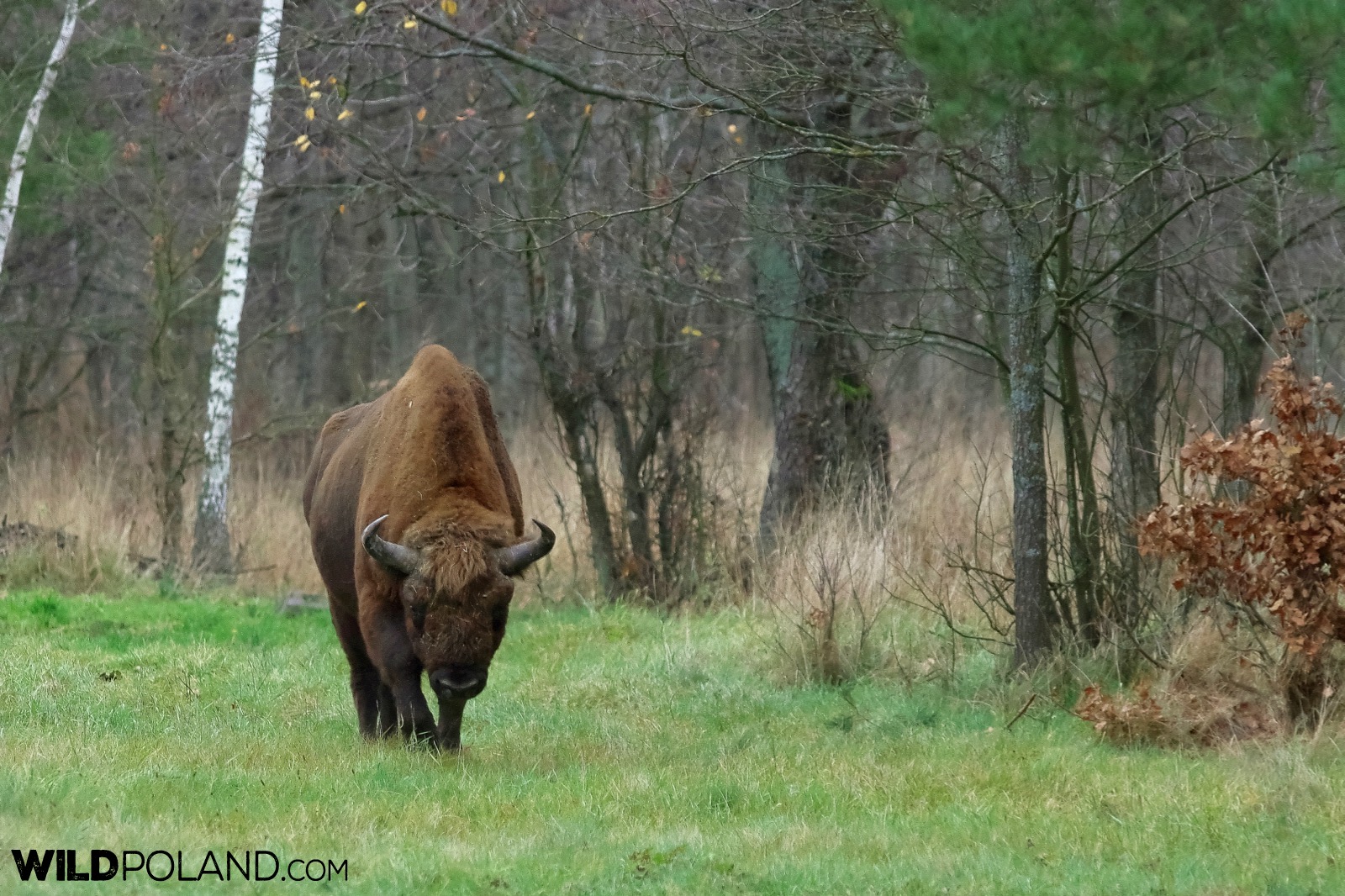 Furthermore, during our walks we saw 8 Red Deer, 9 Roe Deer, and 4 Red Foxes, and found fresh remnants of a female Red Deer killed by Wolves. The sight of a fresh Wolf Kill became undoubtedly one of the highlights of our tour.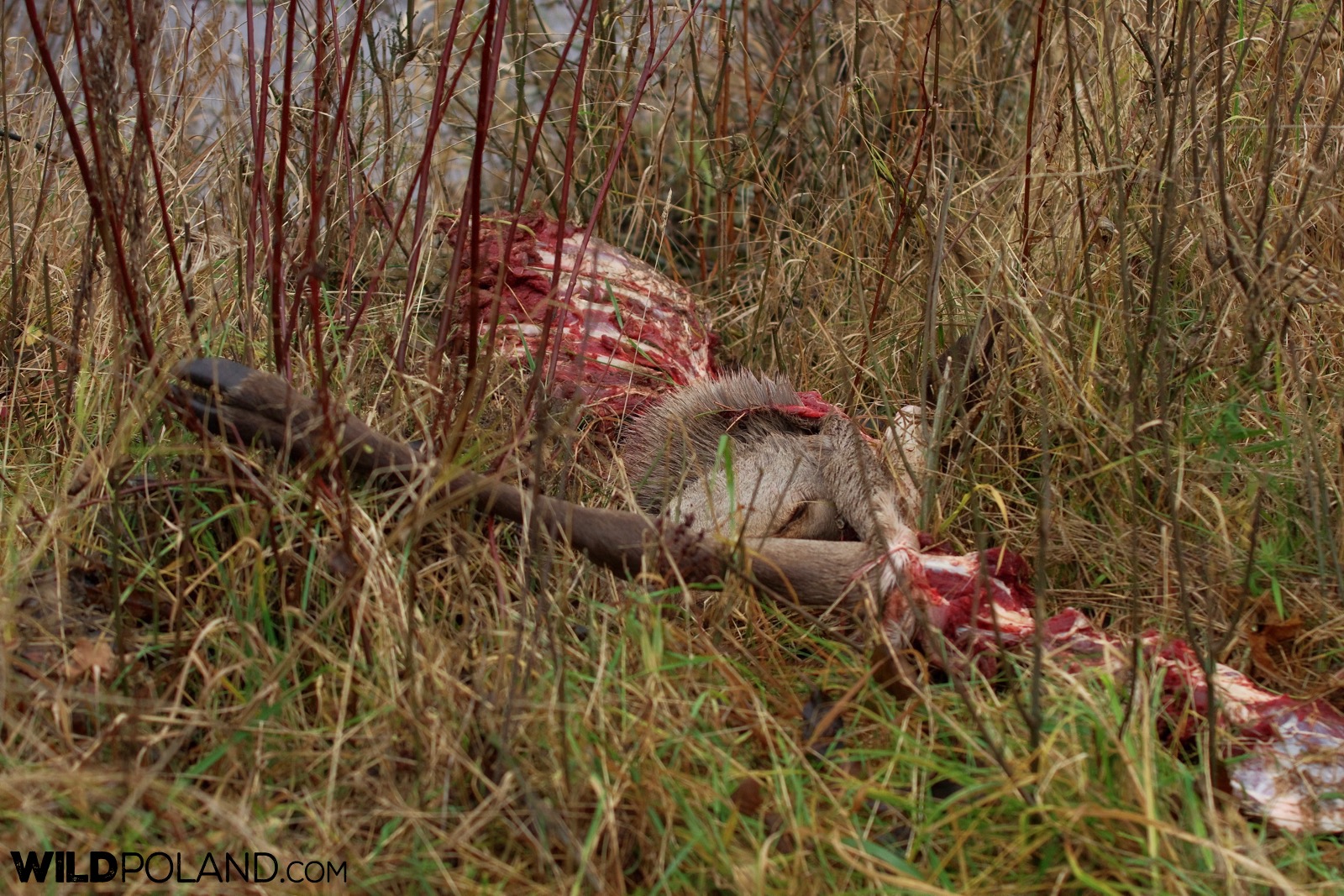 Our visit in the Strict Protection Area of the National Park showed us the raw beauty of natural forest untouched by man. Sunny spells highlighted green color of mosses and lichens living on deadwood, and lack of foliage gave us a great opportunity to spot a range of Woodpeckers including Black, White-backed, Middle Spotted, and Three-toed Woodpecker (the latter one on the photo below). Other interesting birds we saw include a flock of Long-Tailed Tit, and a single Great Grey Shrike hovering over the meadow near the entrance to the Strict Protection Area.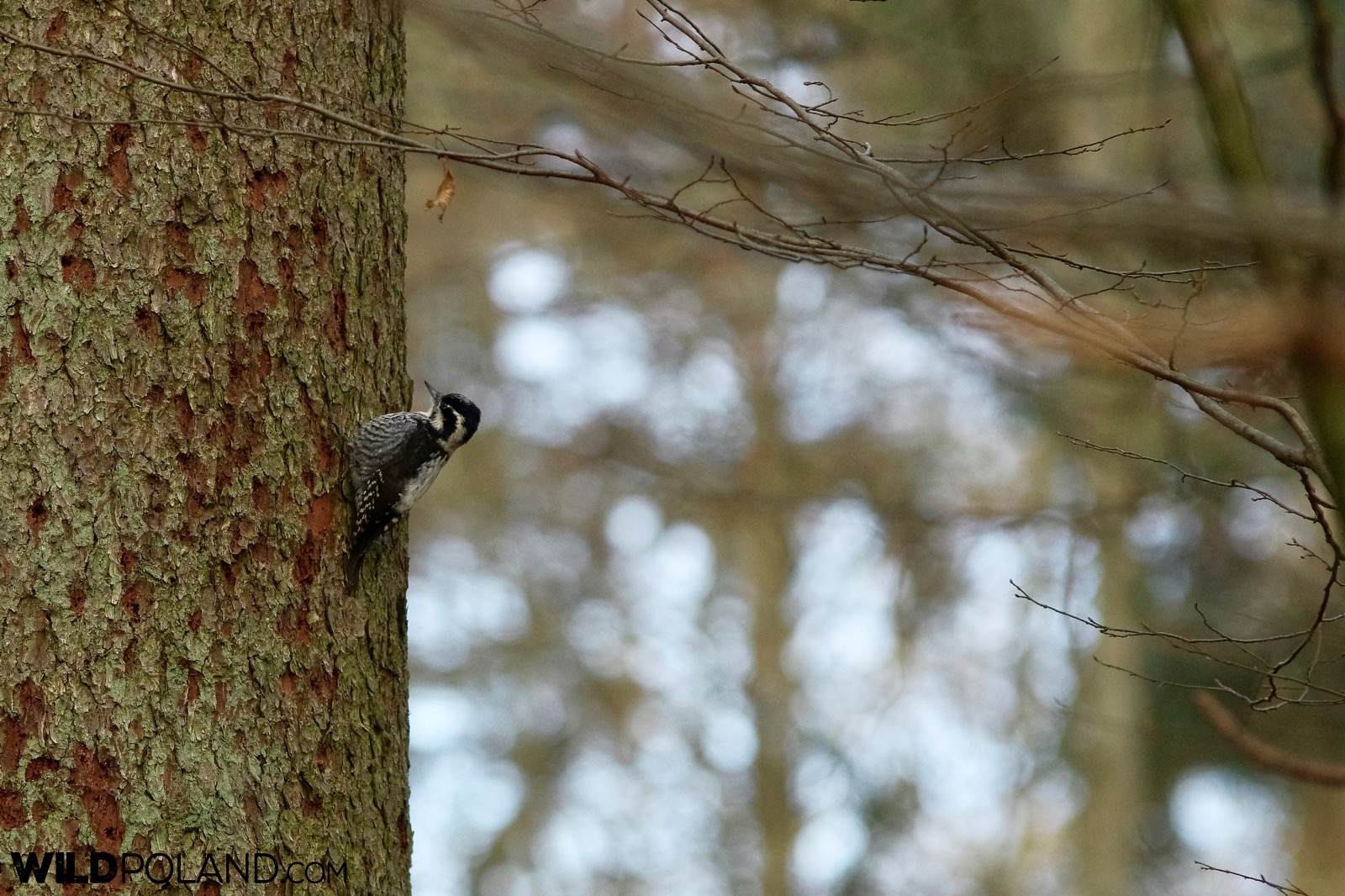 Our time in Białowieża was followed by a short sightseeing upon our arrival to Warsaw. Visit at the Old Town and a traditional Polish lunch in a small restaurant made a perfect finish to our tour.
Please, enjoy a small selection of photos below: