Primeval Forest & Marshes, Apr 2018
Tour Leader: Andrzej Petryna (Andy)
Participants: Pauline & John, Christiana & Alan, Celia & James (UK), Laura & Daniele (IT) 
Text by Andrzej Petryna & Mariola Przyborowska
Photos by Andrzej Petryna
The end of April was warmer than usually with daily temperatures reaching 18 – 23 degrees Celsius, and relatively chilly nights (2 – 5 degrees). The days were sunny and dry except for few thunderstorms, which rolled over the Biebrza Marshes at the end of our stay. Our group of eight represented a wide spectrum of interests. While (obviously) everyone's goal was to see the wild bison and pristine Strictly Protected Area of the Białowieża National Park, we enjoyed plenty of interesting observations in general, from numerous birds to plants, amphibians and invertebrates. 
A freshly awaken Białowieża Forest was bright, airy and very pleasant to walk through. Blossoming Wood Anemone covered its floor like a thick carpet and only a closer look revealed an admixture of Yellow Anemone, Lungwort, Spring Pea and Toothwort. The visit to the Strictly Protected Area of the National Park with our local guide, Ewa, gave us an incredibly interesting insight into the ecology of this unique part of the ancient forest. While there, we spotted numerous Collared Flycatchers and woodpeckers: Lesser Spotted, Middle Spotted and Black Woodpecker. The undoubtful highlight were the footprints of wolves, which we found at one of the forest paths.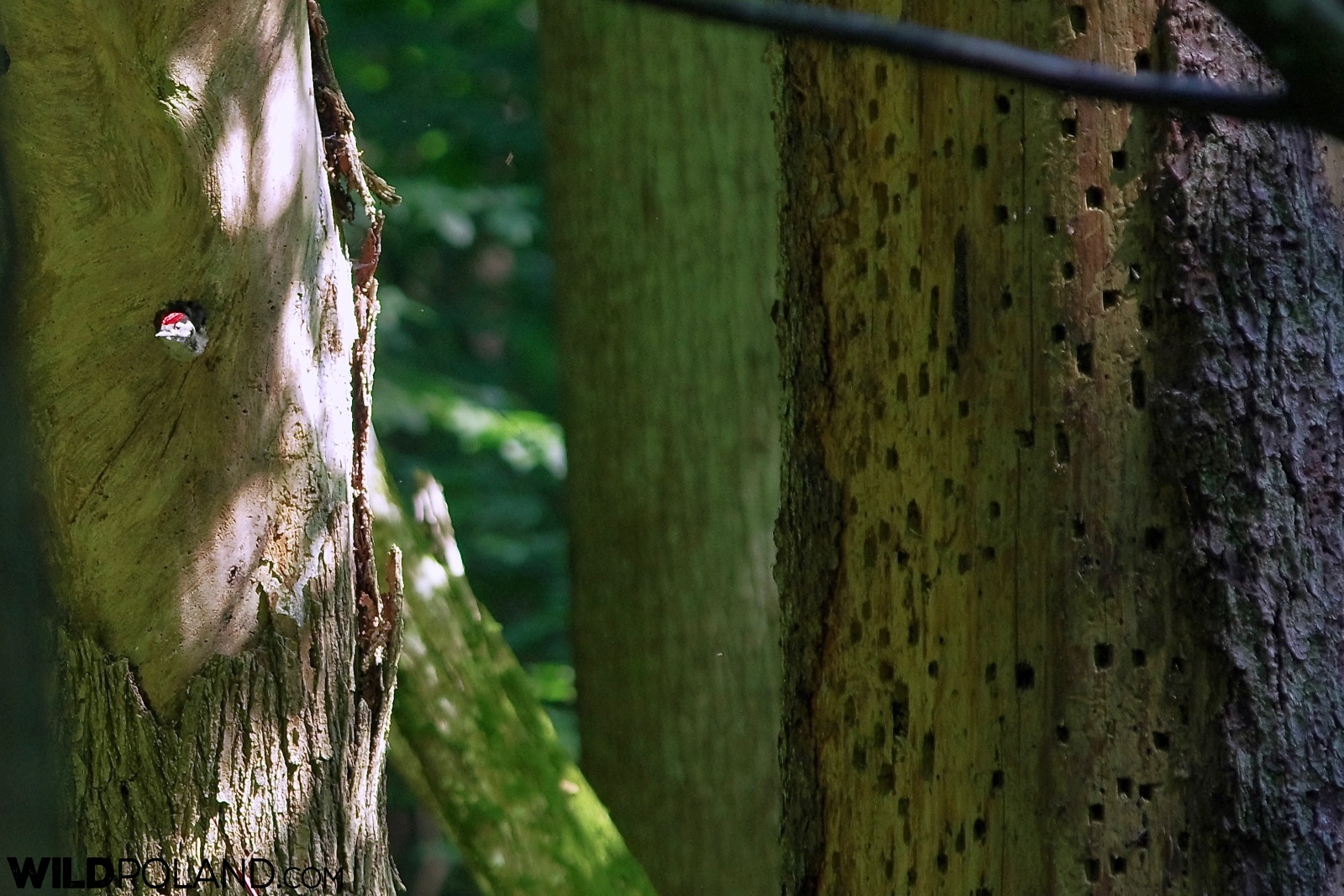 Finding Wild Bison was an exciting experience for all of us. After intensive searches at dawn and dusk we have spotted 2 bulls grazing at the meadow just outside of the Białowieża village, and another adult bull feeding on freshly green twigs at the edge of the forest. What an incredible sight it was to see this majestic animals wandering free!
Although there was a lot more to our stay in the Białowieża Forest. Our daily trips covered a very picturesque trails and diverse habitats, where we observed Lesser Spotted Eagles, Grey-headed Woodpecker and Middle Spotted Woodpeckers, and a pair of Wryneck at the nest hole. On one of the evenings we had an exciting glimpse at Pygmy Owl, while the trip to the Siemianówka Reservoir north of Białowieża resulted in fantastic observations of waterfowl and birds of prey including Goshawk, Marsh Harrier, White-tailed Eagle. Black and Common Terns just begun their migration. A very interesting sight was Penduline Tit working on its elaborate bag-like nest.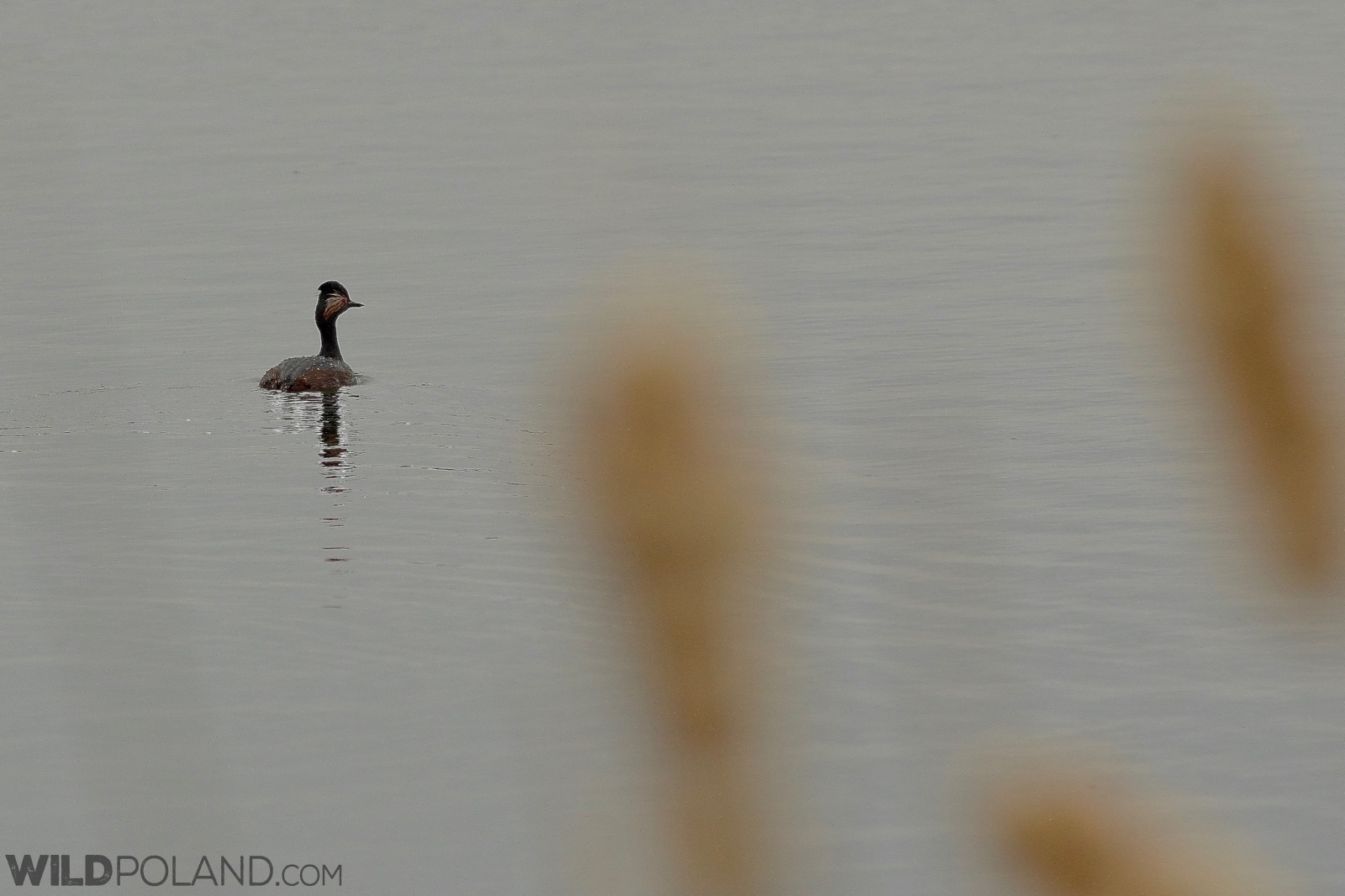 During the 150-kilometer transfer from Białowieża Forest to the Biebrza Marshes we have seen even more water birds starting with Black-necked and Red-necked Grebe at Dojlidy Fishponds, and ending our observations with large gathering of Ruffs (ca 100 individuals) at the flooded meadows, which stretch along Narew River in the Narwiański National Park.
The marshlands were very different but no less spectacular than the Białowieża Forest. High water level at the Biebrza River resulted in extensive flooding of adjoining meadows. Water was everywhere, yet the peaceful countryside was very picturesque, dotted here and there with contrasting yellow patches of Marsh Marigold (the peak blossoming season was still to come). Although most of birds kept at fair distance, we still observed an impressive number of species, including Redshank, Greenshank, Black-tailed Godwit, Shelduck, Garganey, Pintail, Shoveler, Wigeon, Gadwall, Black Stork, Hobby, White-tailed Eagle and Montagu's Harrier. It was already the end of geese migration and we noticed small numbers of  White-fronted and Bean Geese. Several flocks of Cranes were seen too.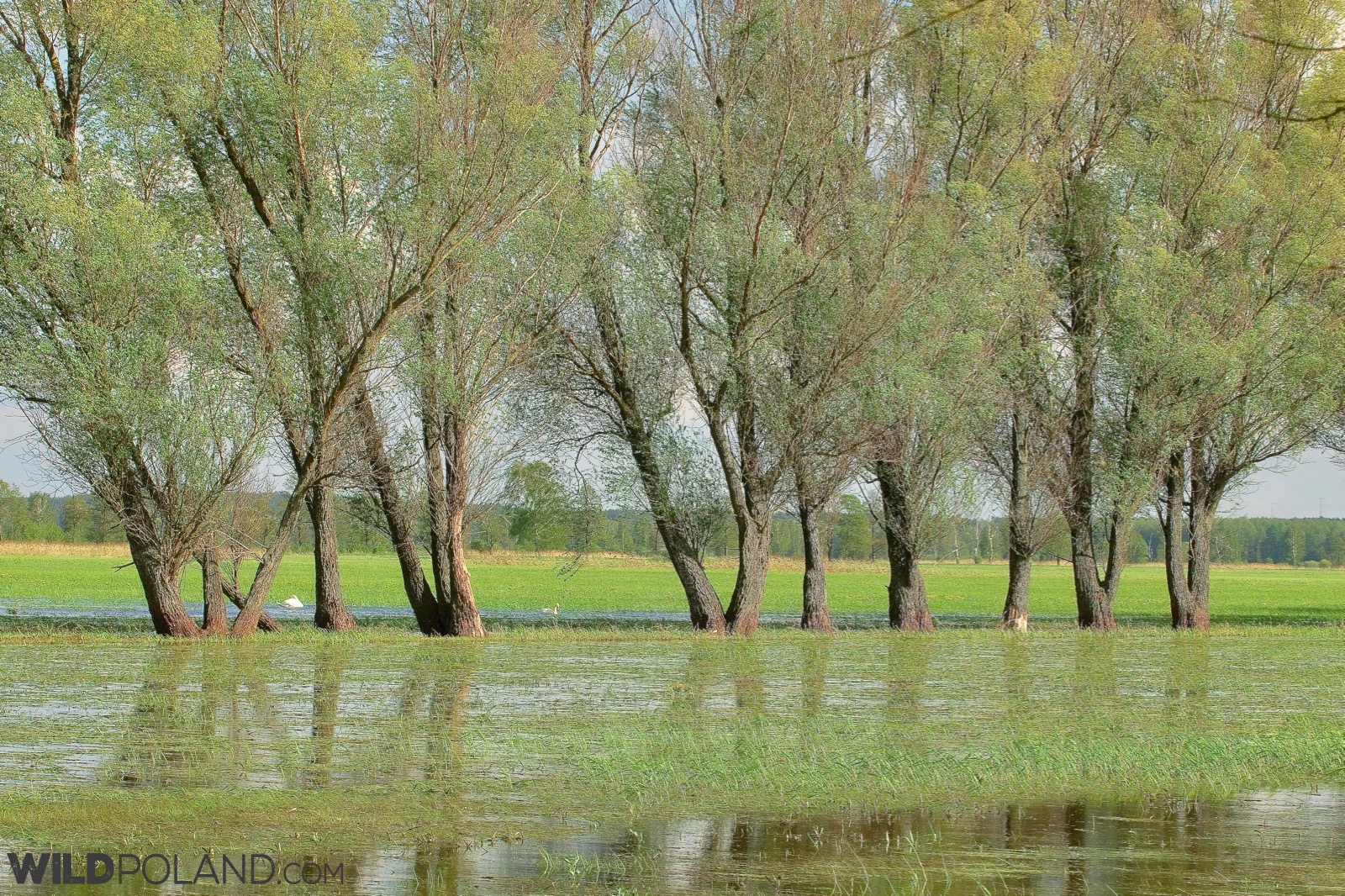 The visit to the Biebrza Marshes wouldn't be complete without meeting two flagship species: Elk (Moose) and Beaver, and we succeeded big time! At first we saw an elderly female Elk feeding close to the Carska Road, the main pass through the south part of the Biebrza Marshes National Park, while on the other day we spotted from a distance another female Elk with a one-day old calf. Here is our Elk at the Carska Road: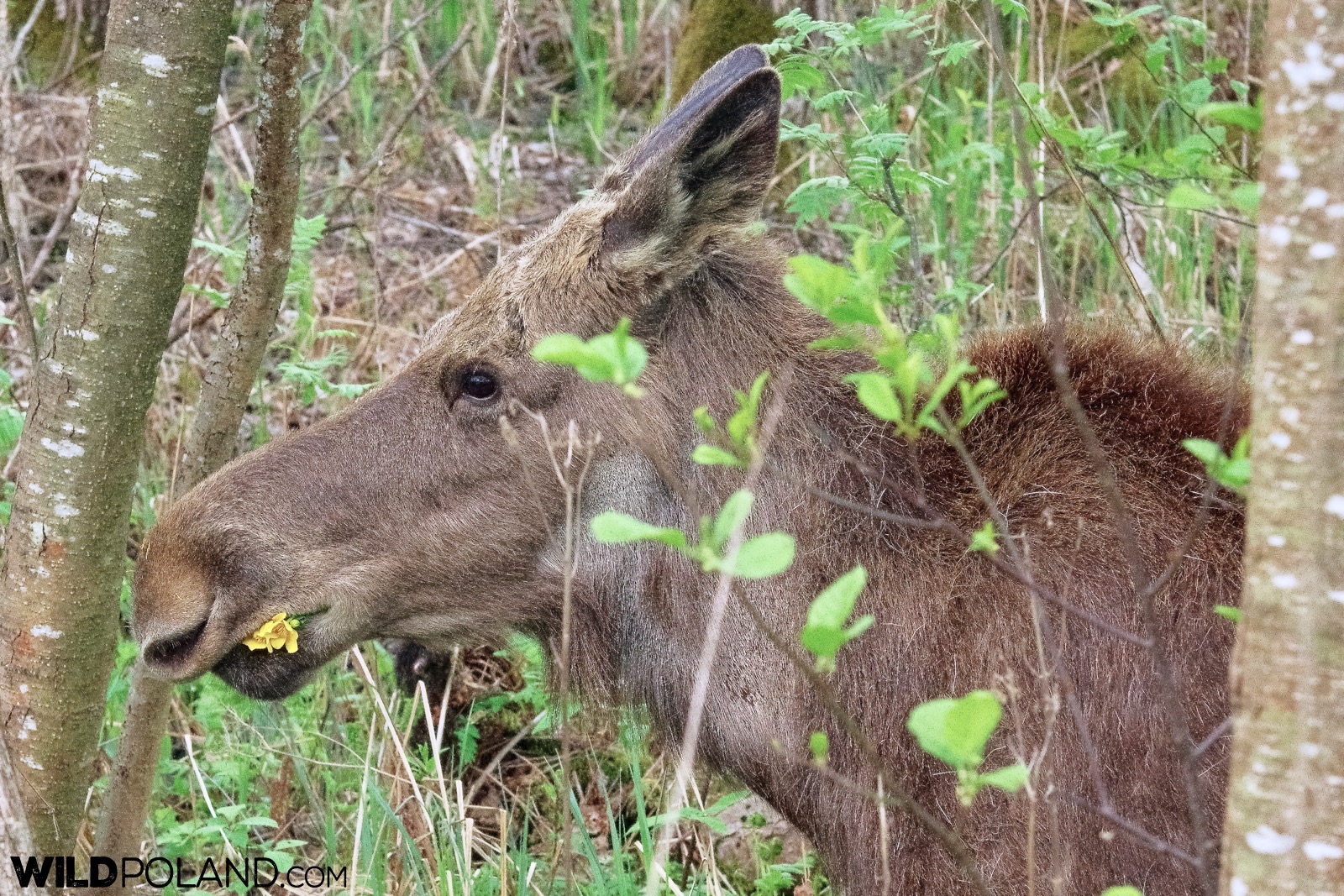 Last but not least – our stay at the Biebrza Marshes was crowned by the evening boat trip for Beavers, and indeed, several of them were spotted swimming in the river and grooming at the water banks. Seeing them from a close distance, peacefuly absorbed with their routines… it was truly exhilarating and unforgettable experience!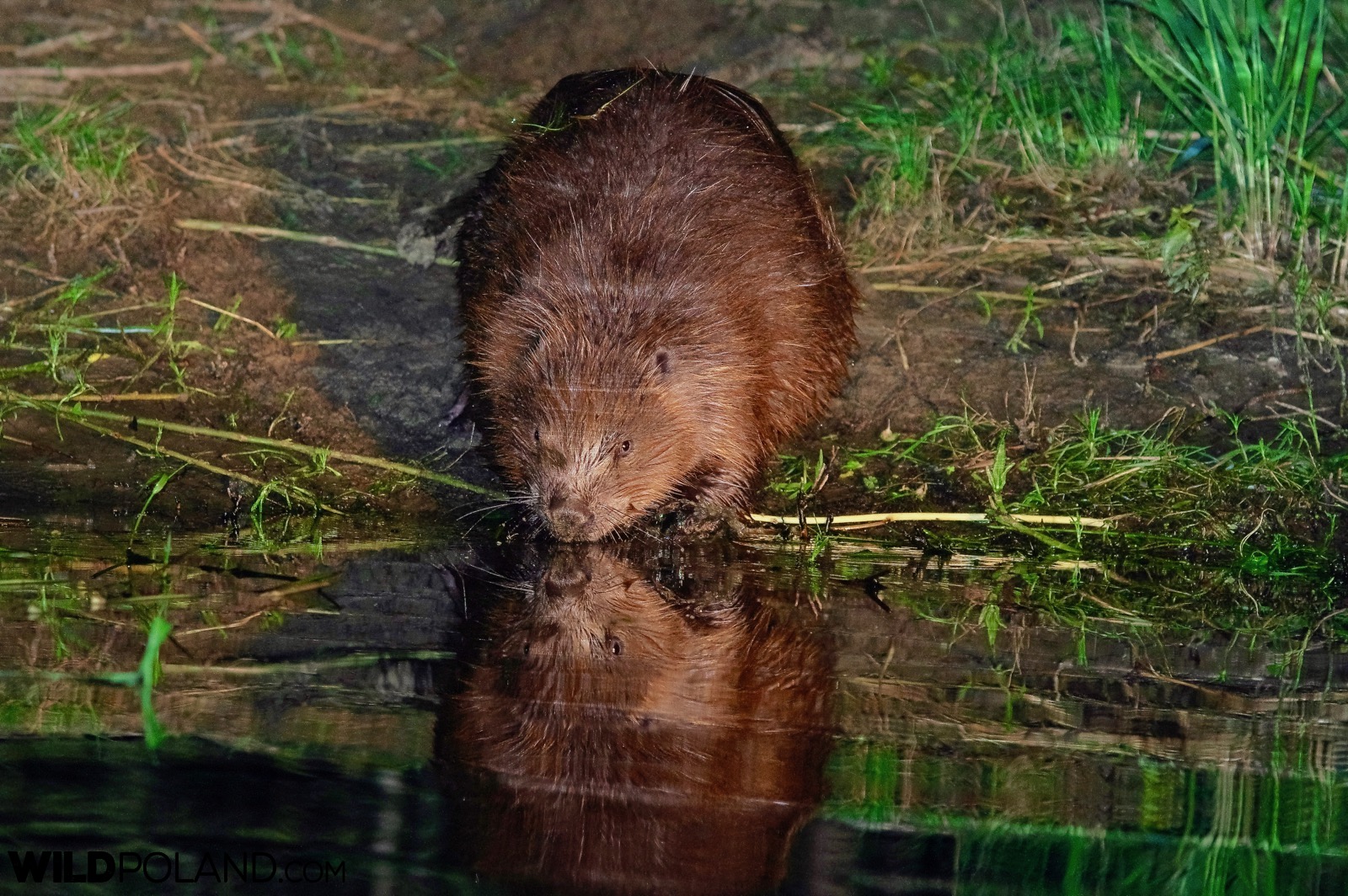 Our tour quickly came to en end. Weather was really hot when we came back to Warsaw. The colourful crowds flooded the Old Town, while we walked our way through the narrow cobbled streets, admiring historical churches and townhouses. Beautiful tasty lunch in a small atmospheric restaurant was a perfect finish to our 8-day adventure. 
Here are few short but meaningful opinions from tour participants 😉
The wonderful forest will leave a long lasting memory.
– Pauline, UK, April 2018
Silence, lack of continuous background noise, pure air, lack of pollution.
– James, UK, April 2018
The beavers' night cruise – amazing!
– Laura, IT, April 2018
And here is our little photo gallery with few more images from this tour: