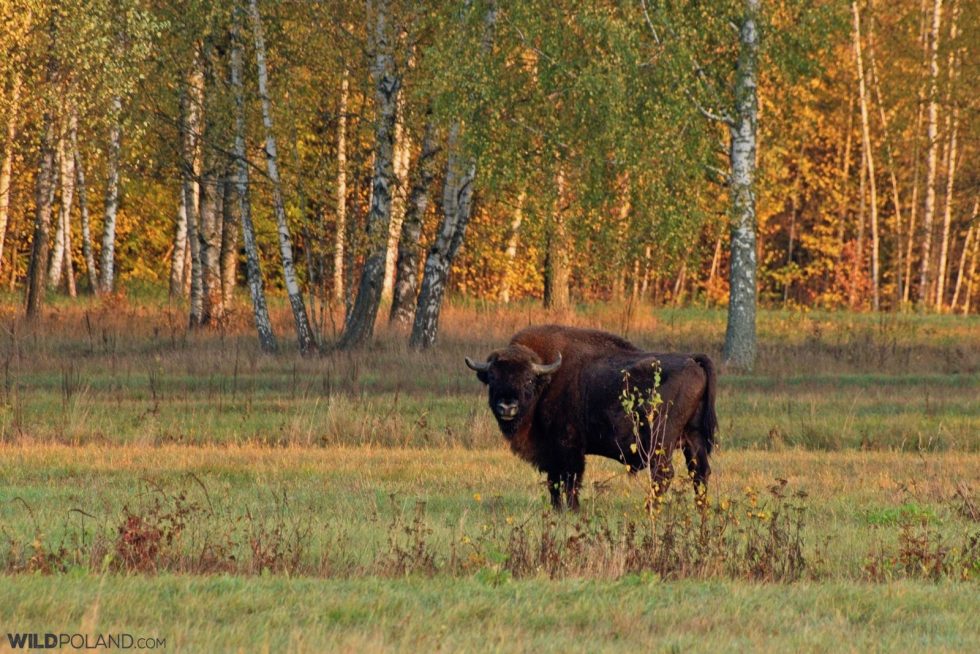 Primeval Forest & Marshes Photography tour, Oct 2019
Tour Leader: Andrzej Petryna (Andy)
Participants: Velislav (HU), Malcolm & Sophie (UK), Claudine & Leszek (UK)
Text by Andrzej Petryna & Mariola Przyborowska
Photos by Andrzej Petryna
Saturday, 12 October – transfer to Białowieża
Temp. ca 20oC, sunny
The pick up of the group went smoothly. While Velislav and Leszek with Claudine arrived earlier and stayed overnight in Warsaw, Malcolm and Sophie landed at WAW at around 12:00 on the flight from Amsterdam. After meeting and brief introduction we boarded our minibus for over 4-hour journey north east to the famous Białowieża Forest. Short stop for lunch at a roadside restaurant, and we continued our drive through the pleasant countryside of Podlasie region, noticing on the way numerous Common Buzzards on the hunt and small groups of Roe Deer grazing at green fields. Late in the afternoon we finally reached our guesthouse, located nicely right in the centre of the Białowieża village, in close neighbourhood of the Palace Park and the Białowieża National Park. Long evening was a perfect time for chat and discussing plans for coming days.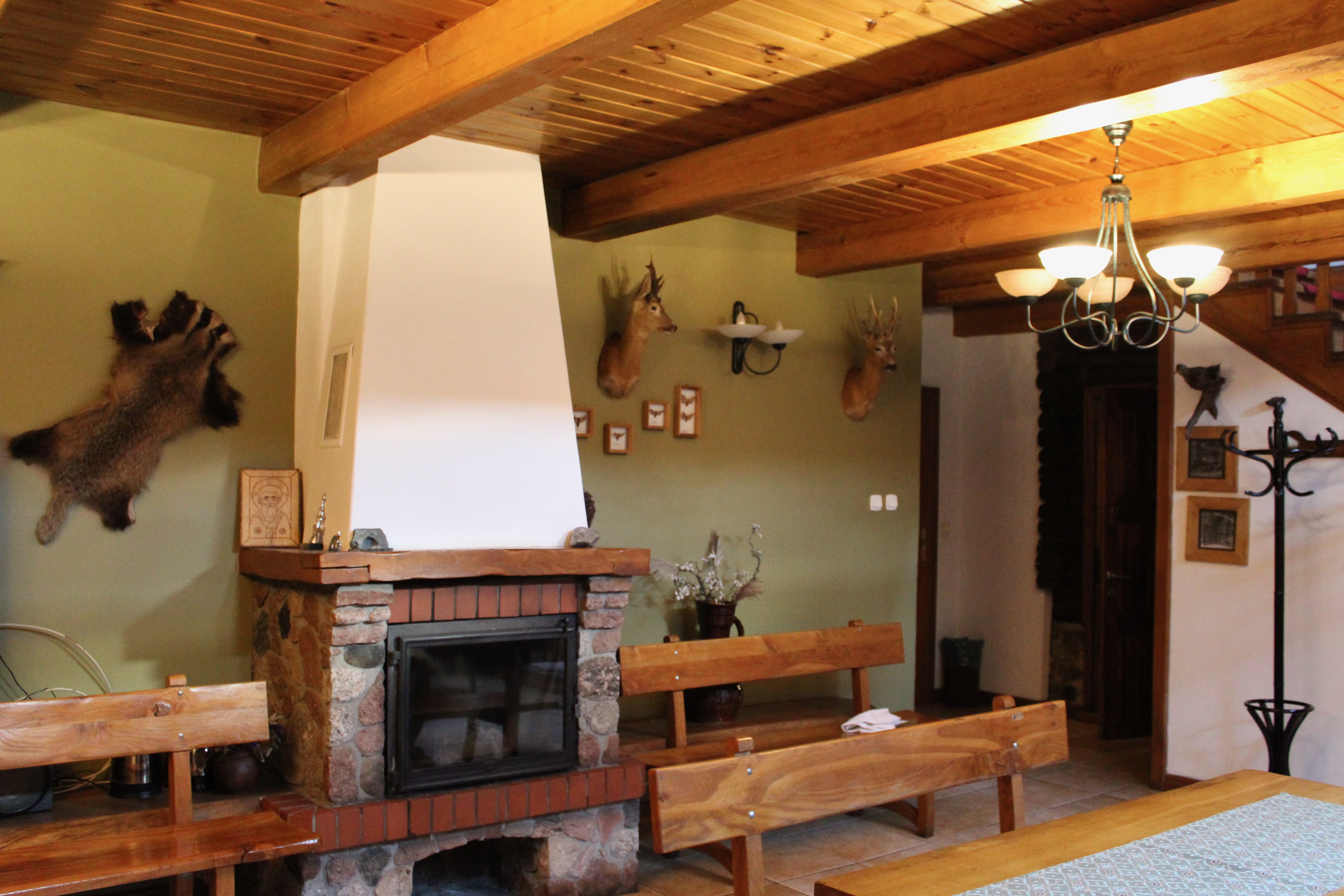 Sunday, 13 October –  Białowieża Forest
Temp. ca 8oC early in the morning, up to 20oC during the day, sunny
Our first full day in the Białowieża Forest was pretty succesful with Bison. We started with an early morning drive to the northern part of the Forest, the area with fantastic viewing points over vast meadows, where herds of Bison like to roam and graze. That morning we came across two groups of females with calves (10 and 8 animals accordingly) and a group of 10 bulls. The herds moved into the forest soon after sunrise but that wasn't the end of our observations. As we moved to another place, we saw much larger herd, ca. 25 animals strong with cows and bulls of different age. In the sunny autumn fields we also spotted few Roe Deer and Red Fox. 
After breakfast we explored the valley of Łutownia River, natural river that flows through the central part of the Białowieża Forest. It was a long and inspiring trek trough the forest with many stops for photos of landscapes and wildlife, as we came across Bison, Red Squirrels, White-backed and Middle Spotted Woodpeckers and a flock of Crested Tit.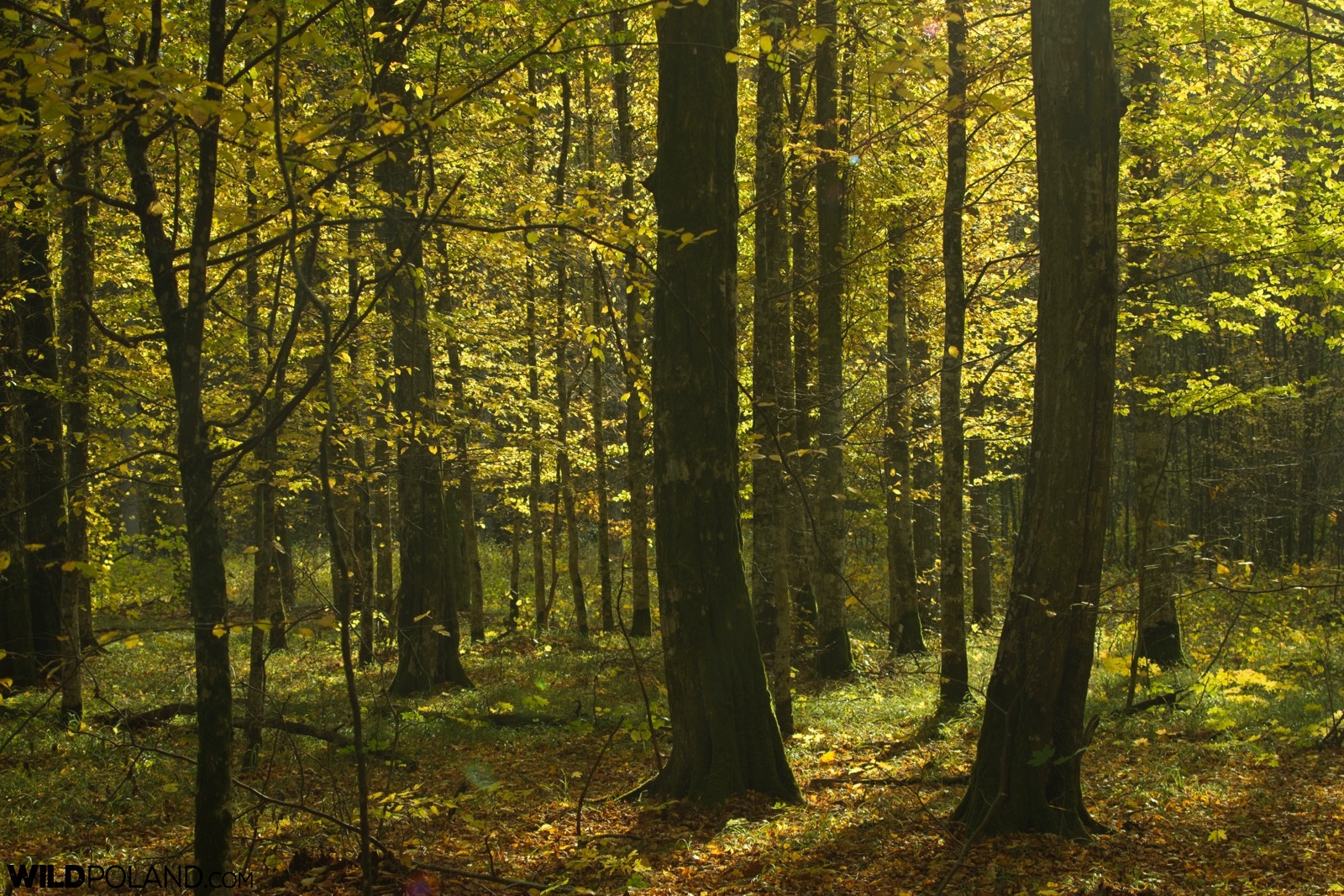 Warm weather was still favourable for butterflies and plentiful mushrooms of different colors and shapes. Last but not least, to everyone's excitement we found fresh footprints of Wolf on one of the forest tracks.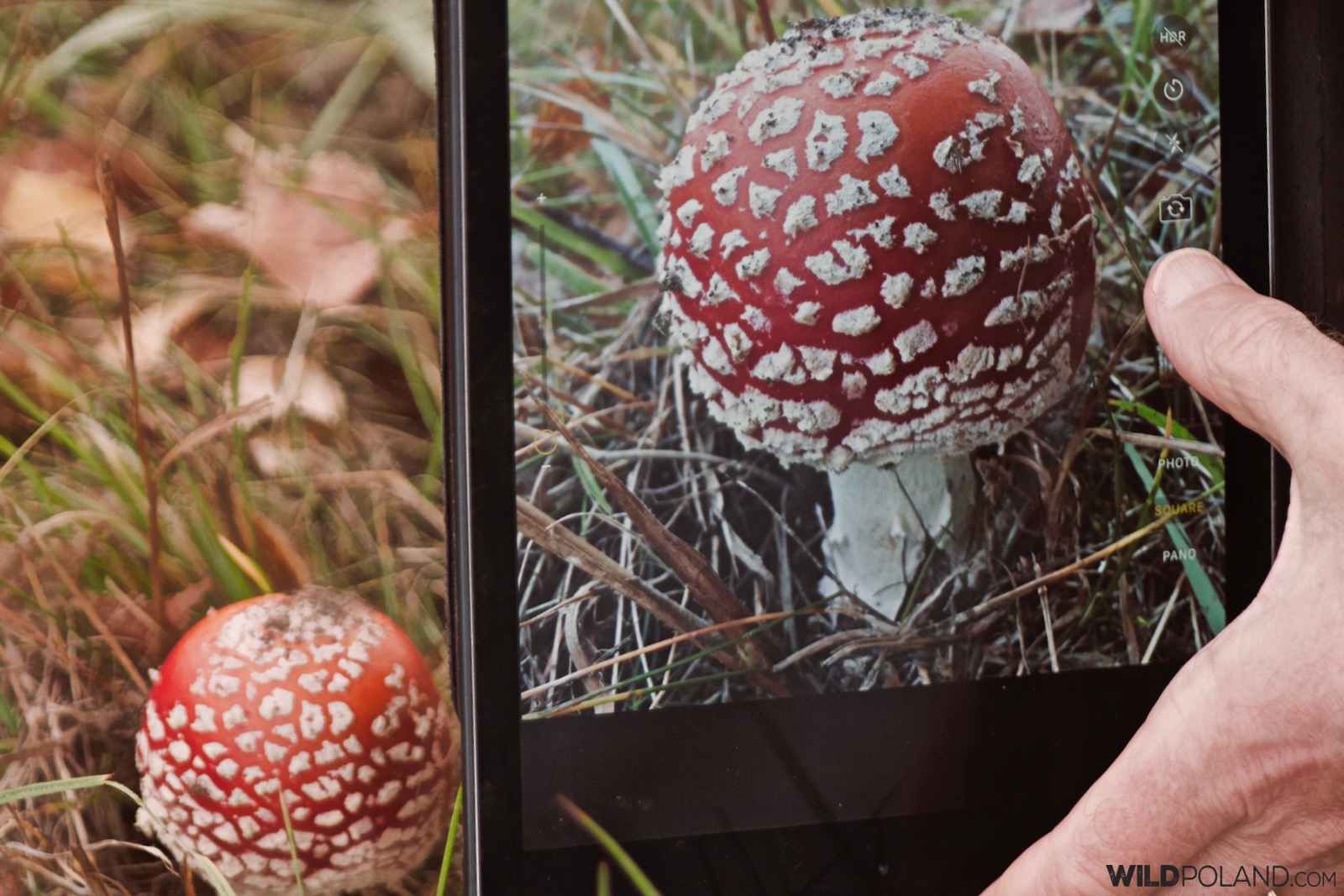 Monday, 14 October –  Białowieża Forest
Temp. 7-22oC, sunny for most of the day
Today's pre-breakfast Bison safari gave us fantastic opportunity for watching and  photographing a single bull grazing at the meadow near the edge of the forest.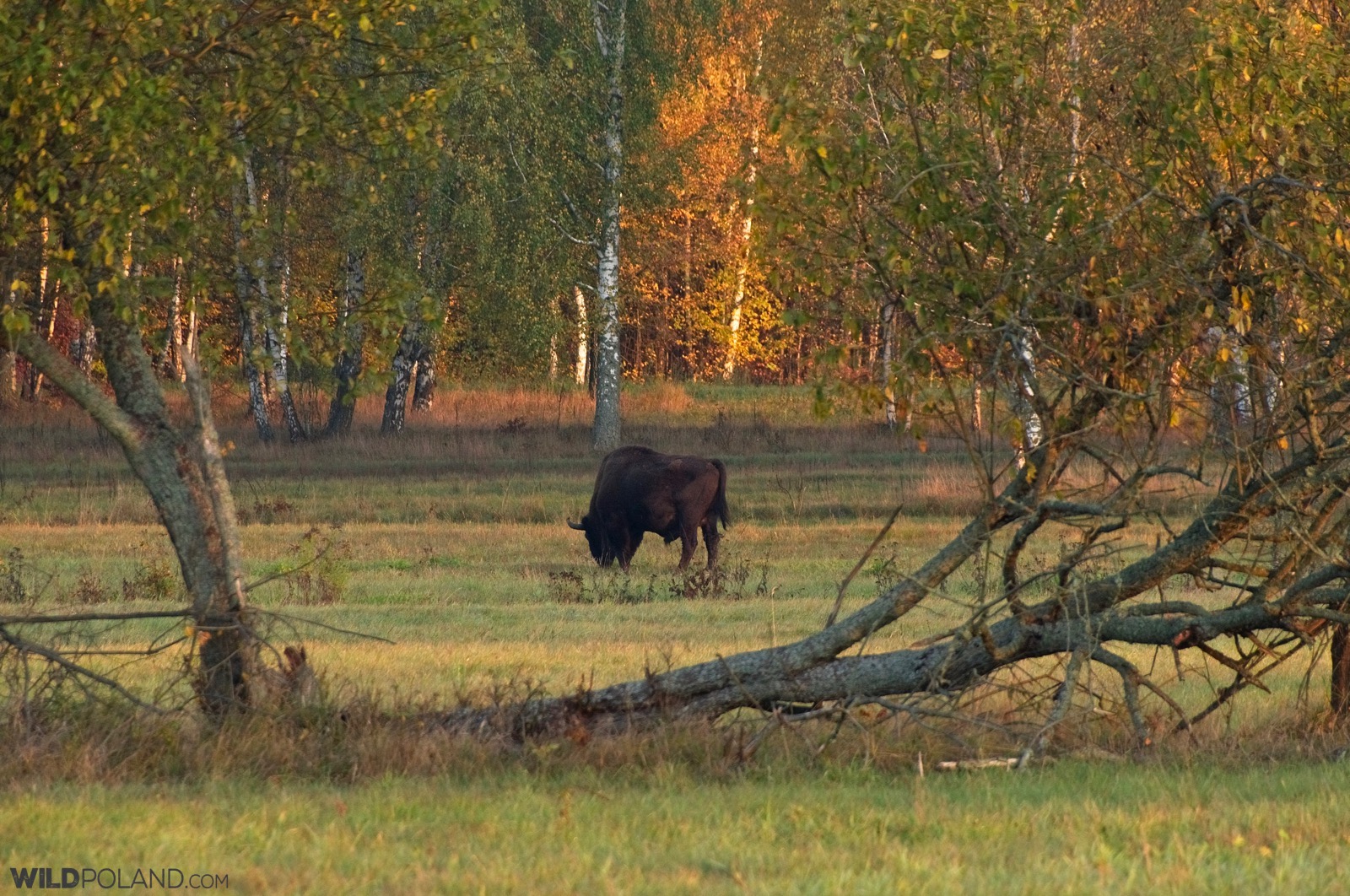 Following a hearty breakfast back at the guesthouse, we grabbed packed lunches and set off for a walk to the Strict Reserve of the Białowieża National Park, the UNESCO World Heritage site. Visit to this area is possible only in the company of a licensed specialist. Our local guide, Joanna, met us on the way to the symbolic entrance to the Reserve, the wooden gate dated 1930. Before entering the most valuable part of the ancient Białowieża Forest, we learnt the most important historical and geografical facts about the strictly protected area on both sides of Polish and Belarusian border.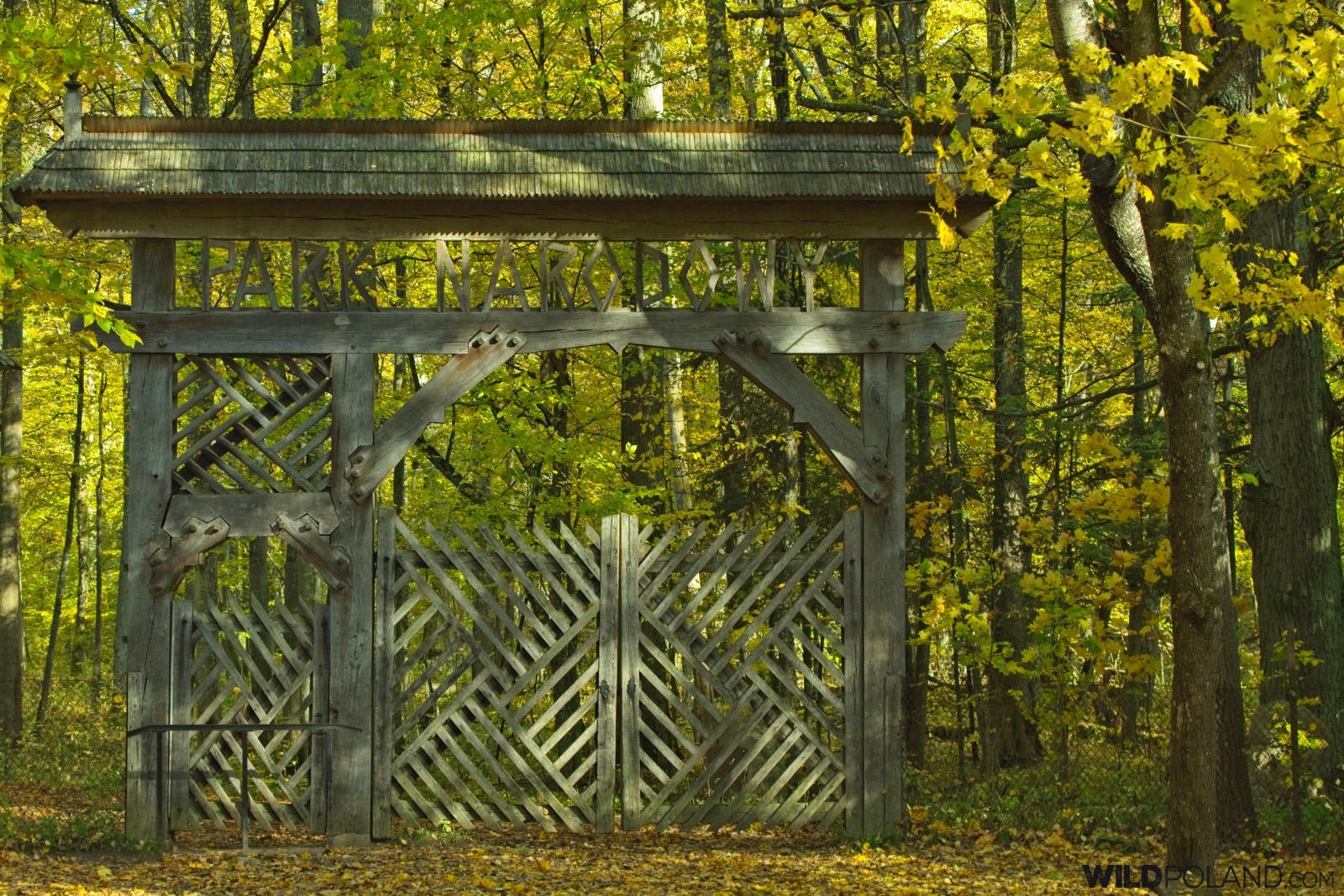 Afterwards, during ca. 6 hour walk we saw amazing diversity of habitats in the last remaining bit of a natural European lowland forest, home of rare species of fauna and flora. We observed for a longer while fantastic range of woodpeckers, including White-backed, Middle Spotted, Lesser Spotted, Great Spotted and Black Woodpecker, but also tremendous variety of mushrooms and bracket fungi growing on deadwood.
At each stage and stop Joanna shared with us wealth of information about ecology and natural processes ongoing there since ages  without intervention of man. It felt like stepping back in time thousands of years!
We finished our intensive day with an evening walk in the forest, observing two more Bison and Woodcock in flight.
Tuesday, 15 October – Białowieża Forest
Temp. 8-23oC, mist at dawn, sunny and warm during the day
We started the day with pre-breakfast walk near the village, spotting the herd of ca. 30 Red Deer, Roe Deer and Fox. After breakfast we moved to the northern part of the forest to visit Siemianówka Lake and to spend some time in Braszcza River area. Water level at the reservoir was low, but still we observed the migration of Lapwing, numerous Great White Egret and few Marsh Harriers. We stayed in the area until the evening. Before it got completely dark we saw 10 more Bisons.
Wednesday, 16 October –  transfer to Biebrza Marshes
Temp. 6-23oC, sunny and warm in the afternoon
An early morning walk in Białowieża Forest was as usually interesting with 5 Red Deer, 1 Red Fox, Green Woodpecker, Redwing, Great Grey Shrike and flocks of migrating Lapwings spotted. After breakfast we checked out and headed NW towards the Biebrza Marshes, stopping on the way at a small private open-air museum of traditional architecture, a  beautiful sample of rural life in days gone by, a very interesting experience.  
We also stopped at Dojlidy fishponds near Białystok, where we observed Whooper and Mute Swan, Wigeon, Garganey, Gadwall, Little Ringed Plover and enjoyed a good view of Bittern in flight. After lunch we continued to our hotel in a small settlement in the heart of the Biebrza Marshes with one last stop to photograph sunset at beautifully peaceful Ławki Marsh. The scenery was rewarding.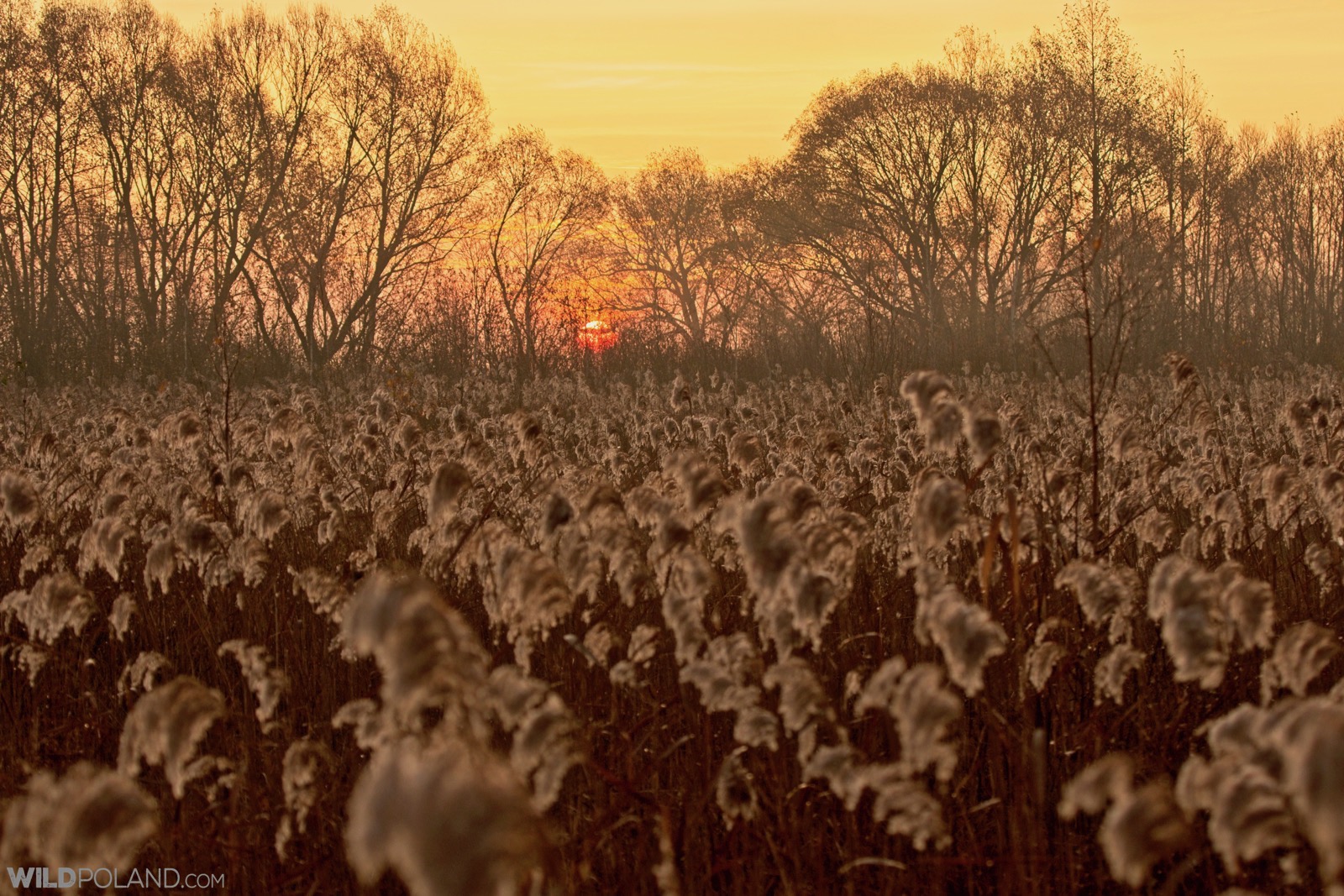 Thursday, 17 October – Biebrza Marshes
Temp. 6-19oC, sunny
On the very first morning at the Biebrza Marshes we spotted 5 Elk (Moose), including cow with a young one. After breakfast we boarded our bus and visited several interesting spots around the southern part of the Biebrza Marshes NP, seeing on that occasion another Elk, Red Deer (a very impressive stag), 2 Red Foxes, Montague's Harrier, Buzzards, Sparrowhawks and flocks of Cranes. Good weather and vast open spaces of endless-like marshland gave us plenty of opportunities for experimenting with landscape photography. 
The plan for this evening was very interesting, as we took a boat trip and set off for ca. 1 hour long cruise down the river. The aim was to enter Beavers territory and watch these fascinating rodents in their natural habitat. And we did! We spotted ca. 10 Beavers, some of them from a very close distance. They swam or groomed their wet fur at the bank of the river as we passed by in our boat, accompanied by the chorus of Cranes echoing over fields and distant hooting of Tawny Owl.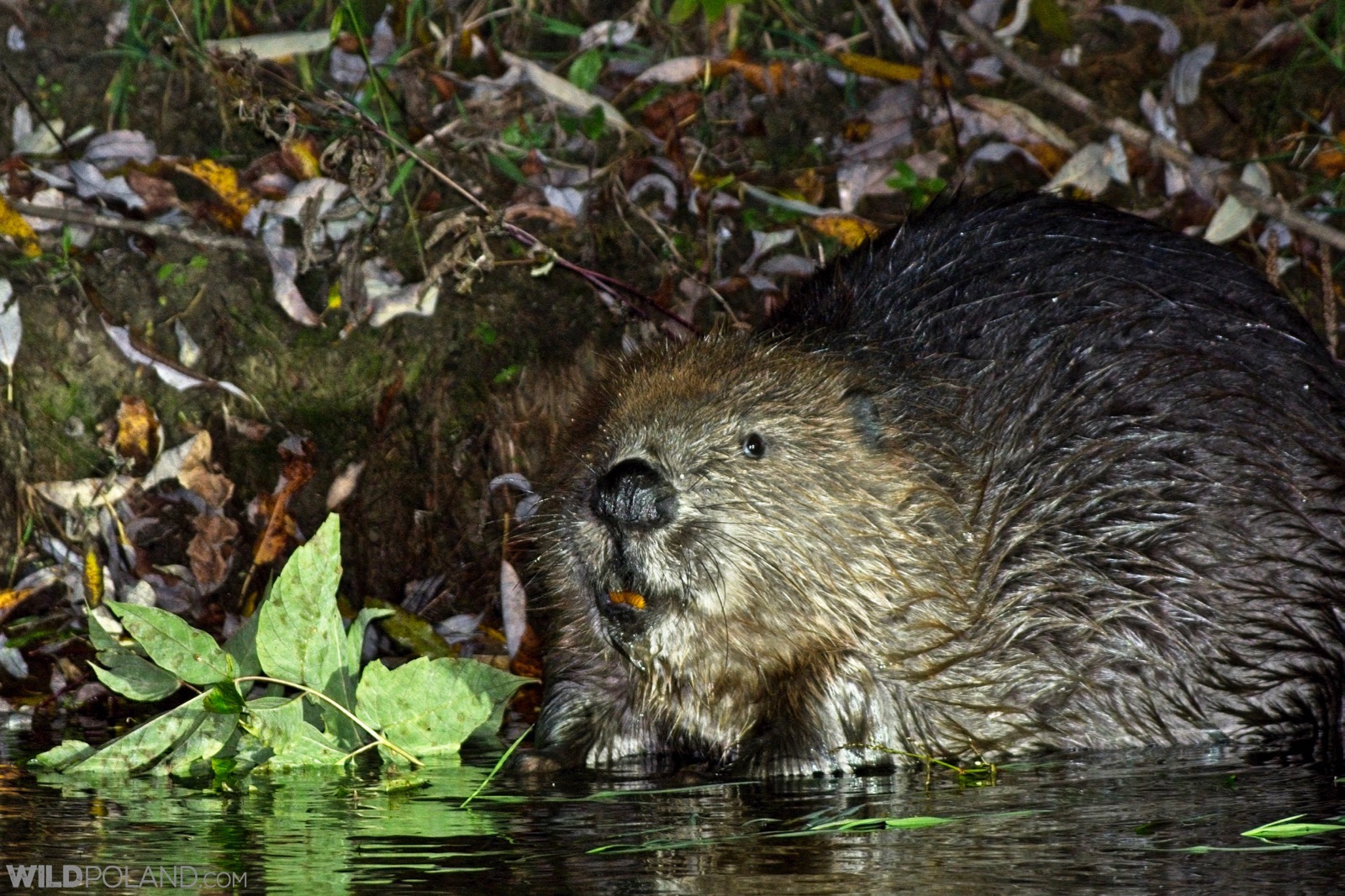 Friday, 18 October – Biebrza Marshes
Temp. 4oC in the morning, frost in some places in the marshes, 19-23oC during the day, sunny
Early in the morning calls of Pygmy Owl around our guesthouse attracted everyone's attention, but the elusive bird kept out of our view. We boarded our bus for a slow drive along Carska road (the narrow tarmac road cutting right through the Biebrzański NP) spotting on the way 5 Elk (this time we noticed one bull with antlers). Before coming back for breakfast we saw nice flock of White-fronted Geese.  
The afternoon was about exploring different habitats of the Biebrza Marshes. As we walked through the open meadows and extensive birch forest, we spotted several Red Deer and plentiful butterflies, Peackock, Comma, Painted Lady, Red Admiral and Small Copper.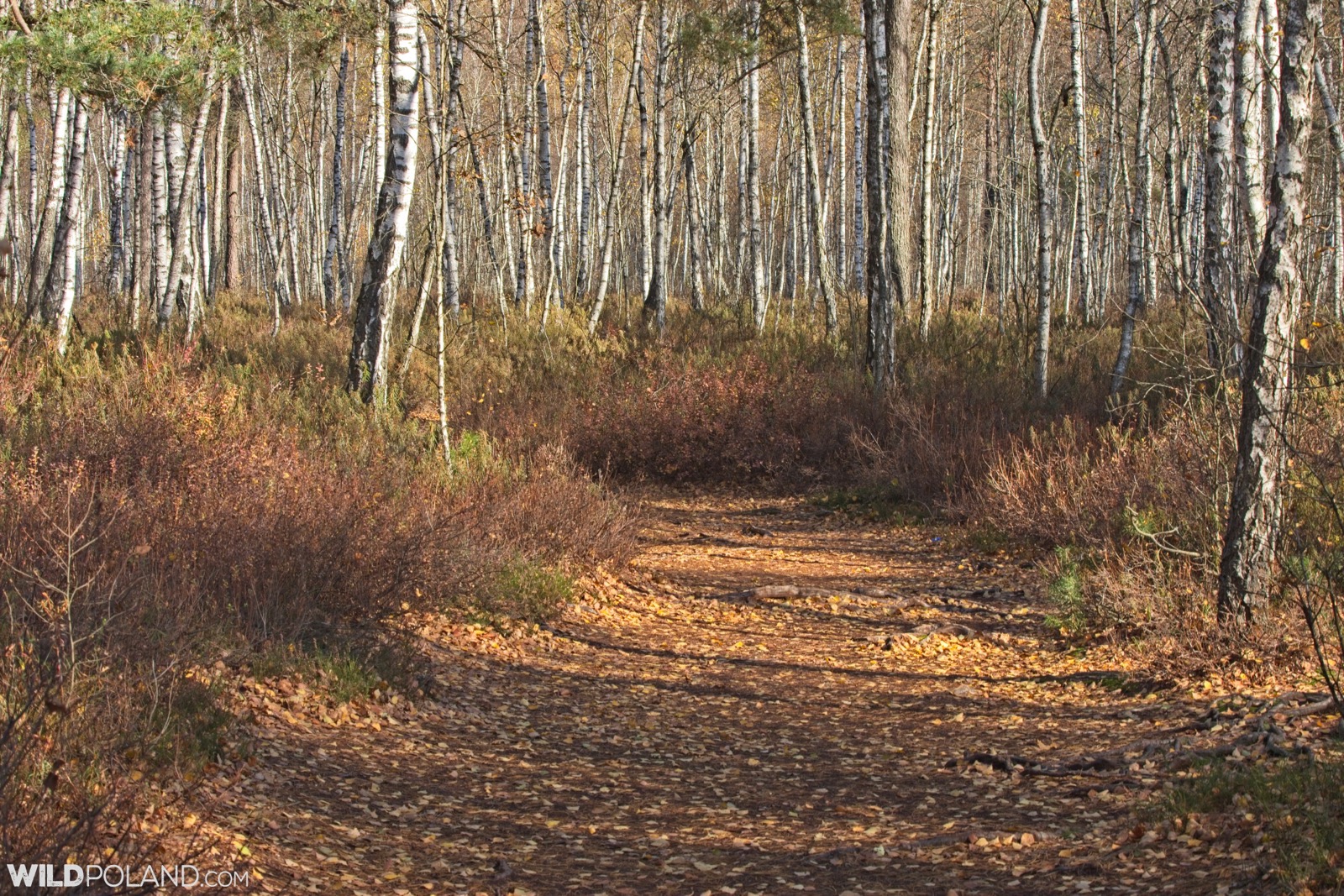 At sunset we moved again to the open marsh to watch the atmospheric sunset and some Roe Deer feeding at the meadows.
Saturday, 19 October – transfer to Warsaw
Temp. 6oC in the morning, misty and cloudy, ca 22oC during the day in Warsaw
We had beautiful sunrise this morning, but visibility was limited by the thick mist. During pre-breakfast drive we didn't see any wildlife, apart from Red Fox hunting at a roadside. After breakfast we checked-out and headed back to Warsaw, where we ended our tour with lunch at Warsaw's Old Town and relaxing walk along the colourful cobbled streets of the historical district. 
Warm and sunny weather throughout our stay let us to experience Polish autumn at its best and was a very important factor for the success of our photographic efforts. Bison, Elk and Beavers seen from a close distance in such atmospheric scenery were the undoubted highlights. Above all, friendly, relaxed and good humoured participants made this tour so special. Huge thanks to you!
Please enjoy few more images of autumn wildlife and landscapes in our photo-gallery: