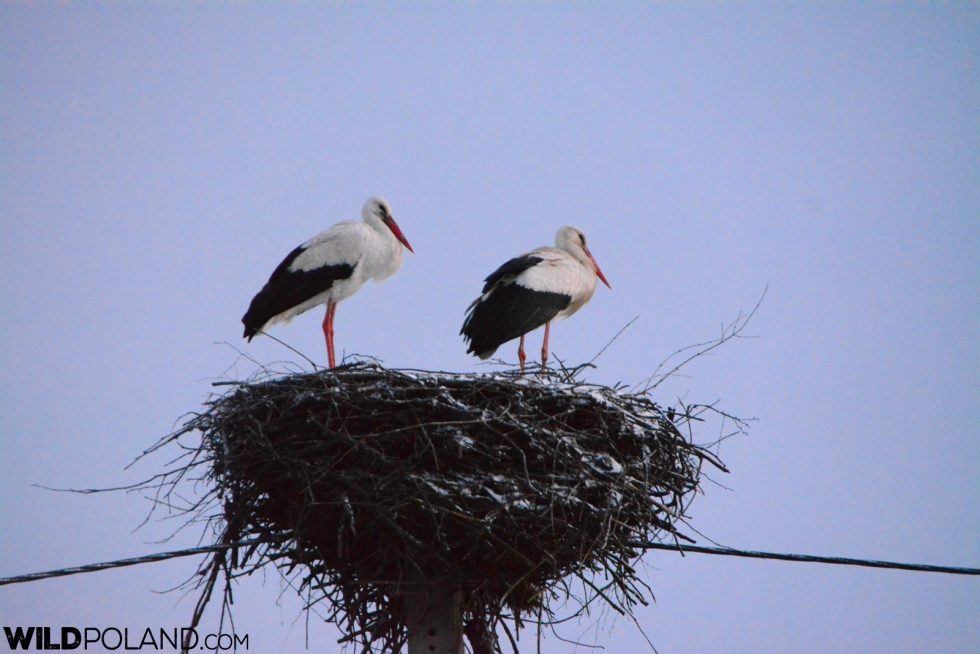 Primeval Forest & Marshes, Mar 2019
Tour Leader: Michał Skierczyński (Bosman)
Participants: Sarah & Dave, Leonard & Alison, Diana, Ellen (UK), Alison and Liz (Bermuda), Rosemary & Scott (US), Olivier (Belgium)
Text by Michał Skierczyński & Mariola Przyborowska
Photos by Michał Skierczyński
DAY 1 – Saturday
Saturday morning started with a bright sun in a clear blue sky and a mild breeze. On the way from Warsaw to Białowieża we spotted first White Storks, Cranes and small groups of Roe Deer feeding in the fields, and also a Red Kite. The very start of our tour suggested, that spring has arrived in Poland for good.
We reached Białowieża late in the afternoon. After check-in and substantial dinner at our hotel, we decided upon a short walk through the Białowieża Palace Park, ca. 50 hectare area surrounding the hotel. From the pitch black sky, somewhere high over our heads we heard Cranes and Bean Geese on their migration, while closer look with torch over small river and pond revealed 2 Beavers swimming in dark water.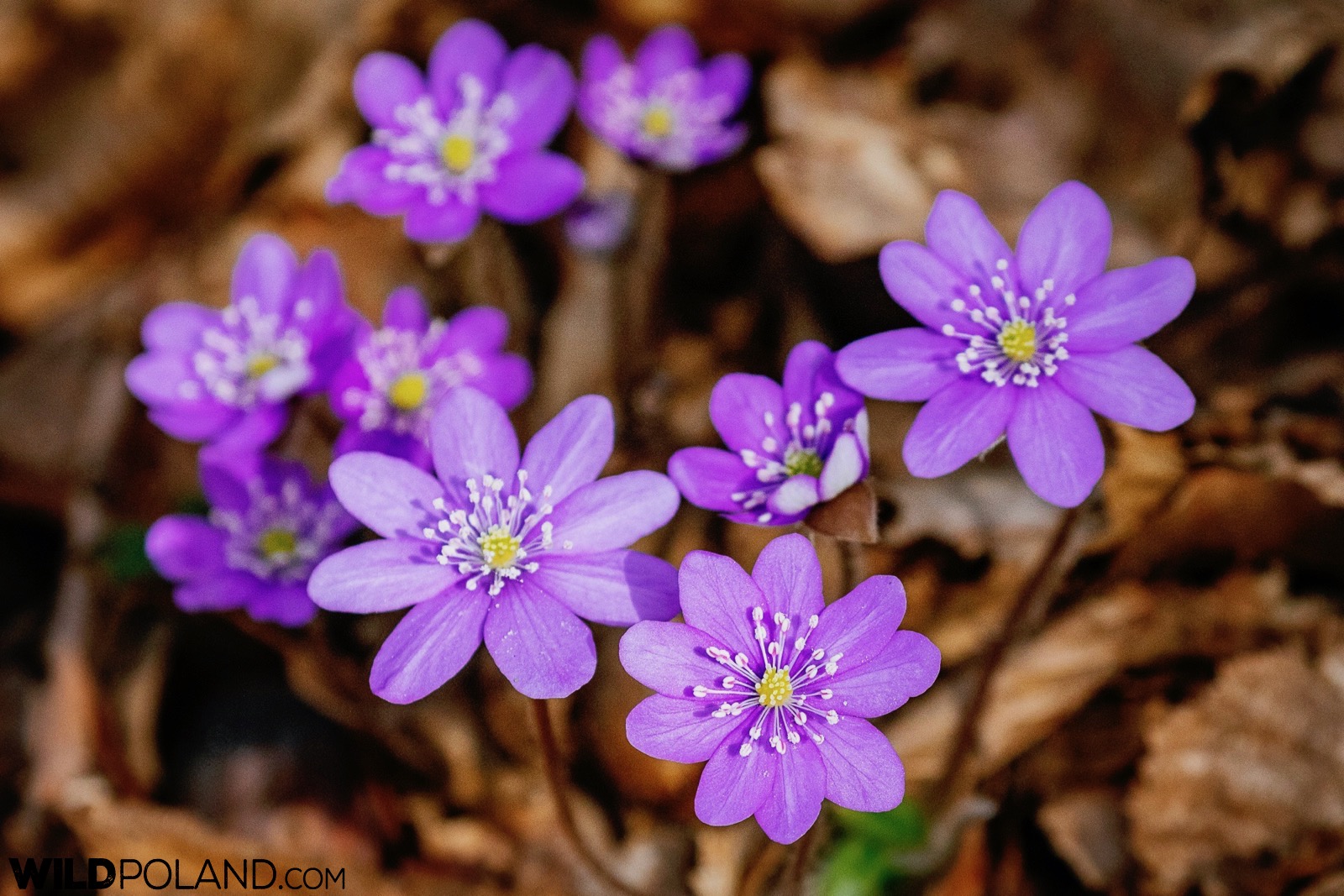 DAY 2 – Sunday
After breakfast we visited the oldest and the most pristine part of the Białowieża Forest , the Strictly Protected Area of the Białowieża NP, the UNESCO World Heritage Site. During ca. 6 hours walk through the various habitats of natural forest we had a chance to observe fantastic activity of woodpeckers, including foraging signs and cavities of a rare Three-toed and White-backed Woodpeckers. We saw four species, Lesser-spotted, Middle-spotted, Great-spotted and the largest one, Black Woodpecker, and hard another two, Grey-headed and Green Woodpeckers. The most numerous singing birds in the forest were Chaffinch and Great Tit. An early spring flowers were already in full bloom, such as Hepatica, February Daphne, Alternate-leaved Golden Saxifrage, Lungwort and Yellow Star-of-Bethlehem. The ancient woodland amazed everyone. Our local guide, Ewa, told us a lot of interesting facts about history and incredible biodiversity of the Forest. We took our time. While having lunch in the field we watched Common Buzzards soaring above the giant trees.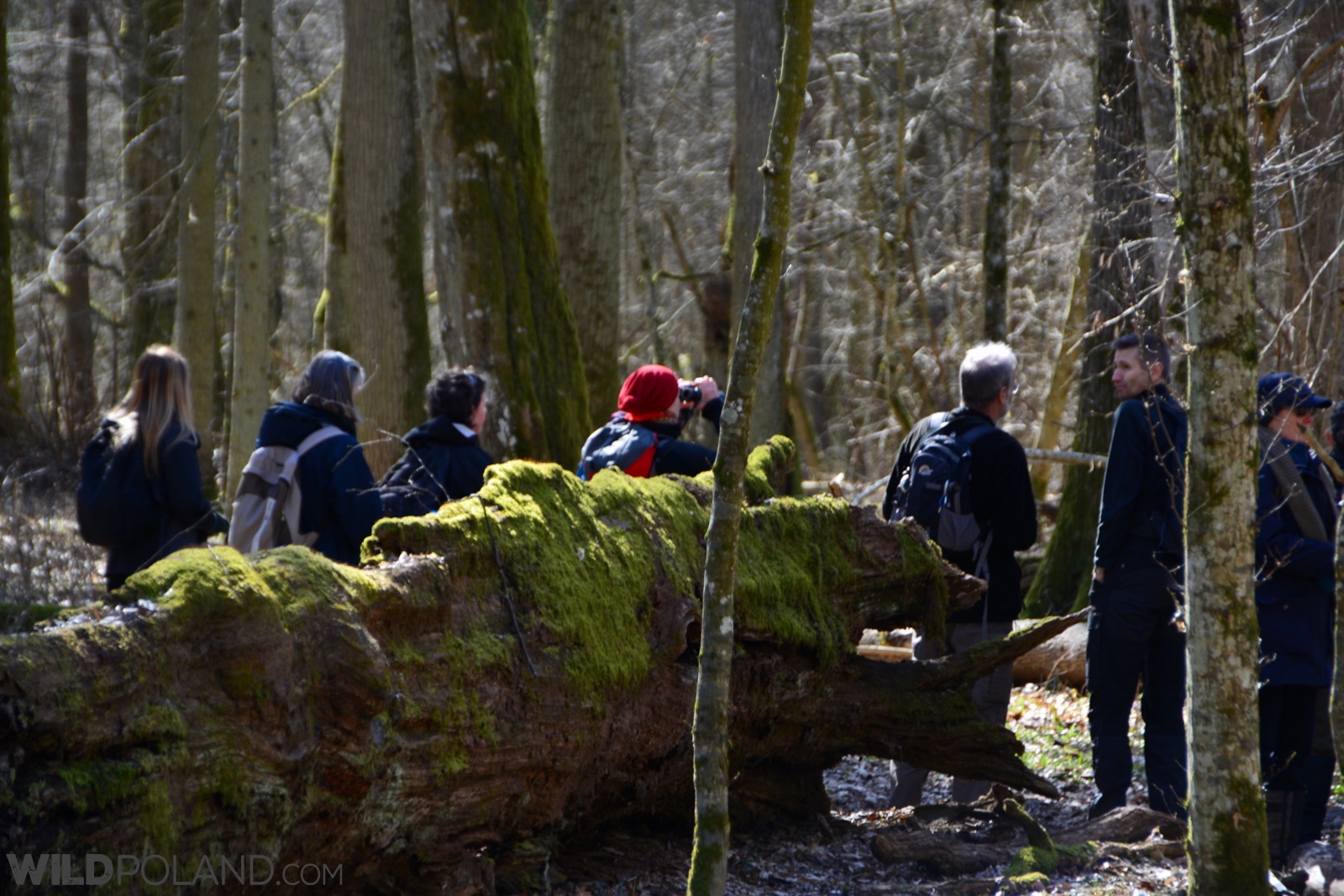 But the best was still to come! In the second part of our walk we came across fresh tracks of Bison, and a while later we saw a Wolf. It was a single individual, spotted ca. 100 metres away from our group, surprisingly in the middle of the day. Although the meeting was most unexpected, everyone got a good chance to watch the elusive predator as it swiftly moved between the trees. We have been so lucky!
We ended our successful day with a relaxing walk after dusk. This time we spotted few Red Foxes at the meadows and heard thrilling calls of Tawny Owls (two males) echoing from a distance.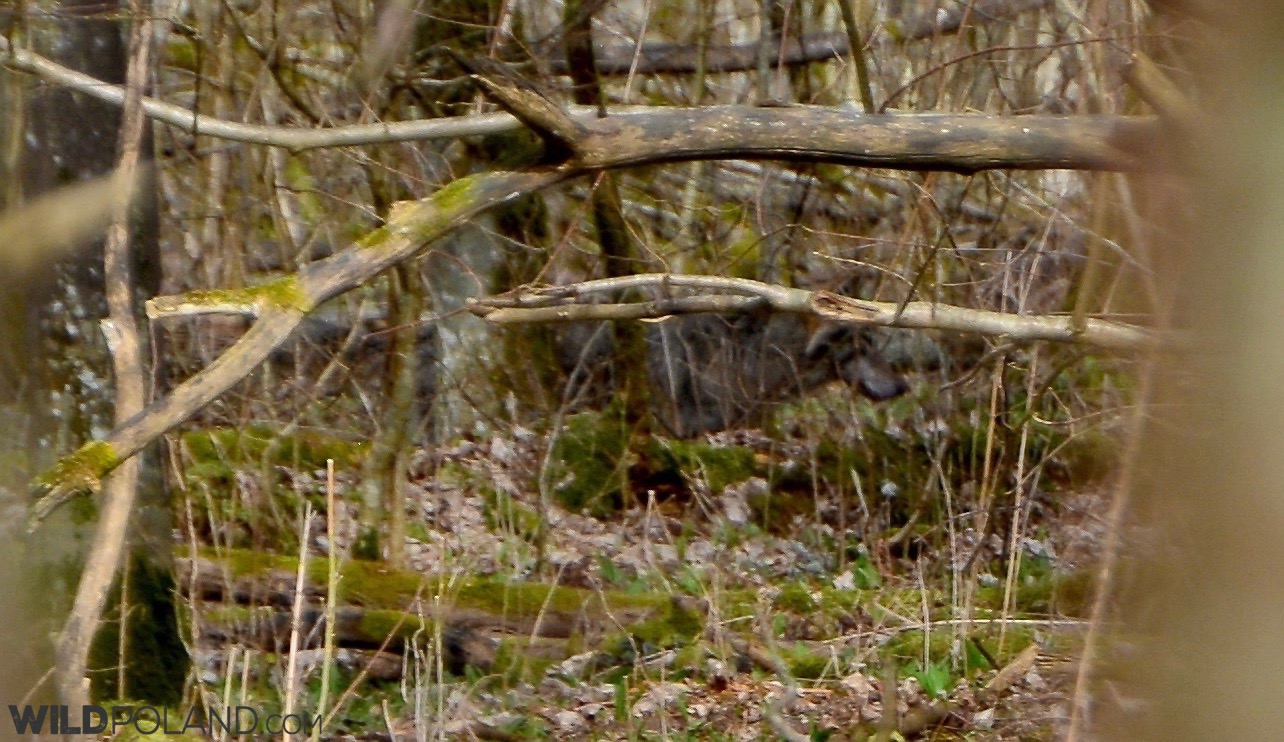 DAY 3 – Monday
Today we woke up just before dawn. An early morning is the best time for spotting Bison, as they usually come out of the forest to graze at the meadows. We checked several places where chances of seeing them were high, but they were nowhere in sight. After breakfast we took a lengthy trek through the different forest habitats, observing on the way several interesting birds, i.e. Kingfisher. We also tried few places for Pygmy Owl, but with no success. Surprisingly, on the way back to our hotel we spotted from the bus our first Bison, a single bull foraging in the forest, very close from the road. Everyone had a chance for a proper photo-session, while the Bison patiently fed on oak acorns ca. 20 metres from our bus, undisturbed by our presence and overall excitement.
Today's short walk at dusk through the darkening forest resulted with few interesting observations, we came across Wolf droppings and scratching marks, observed Red Deer, Roe Deer, and a family of Badgers.
DAY 4 – Tuesday
Just after breakfast we took a relaxing stroll along one of the forest tracks, where we again found fresh droppings of Wolf, and more fresh scratches on the ground nearby. However, the highlight of the morning was a visit at a site full of spawning Moor Frogs. We enjoyed the sight of intensely blue males, while their specific bubbly-like mating calls sounded all around.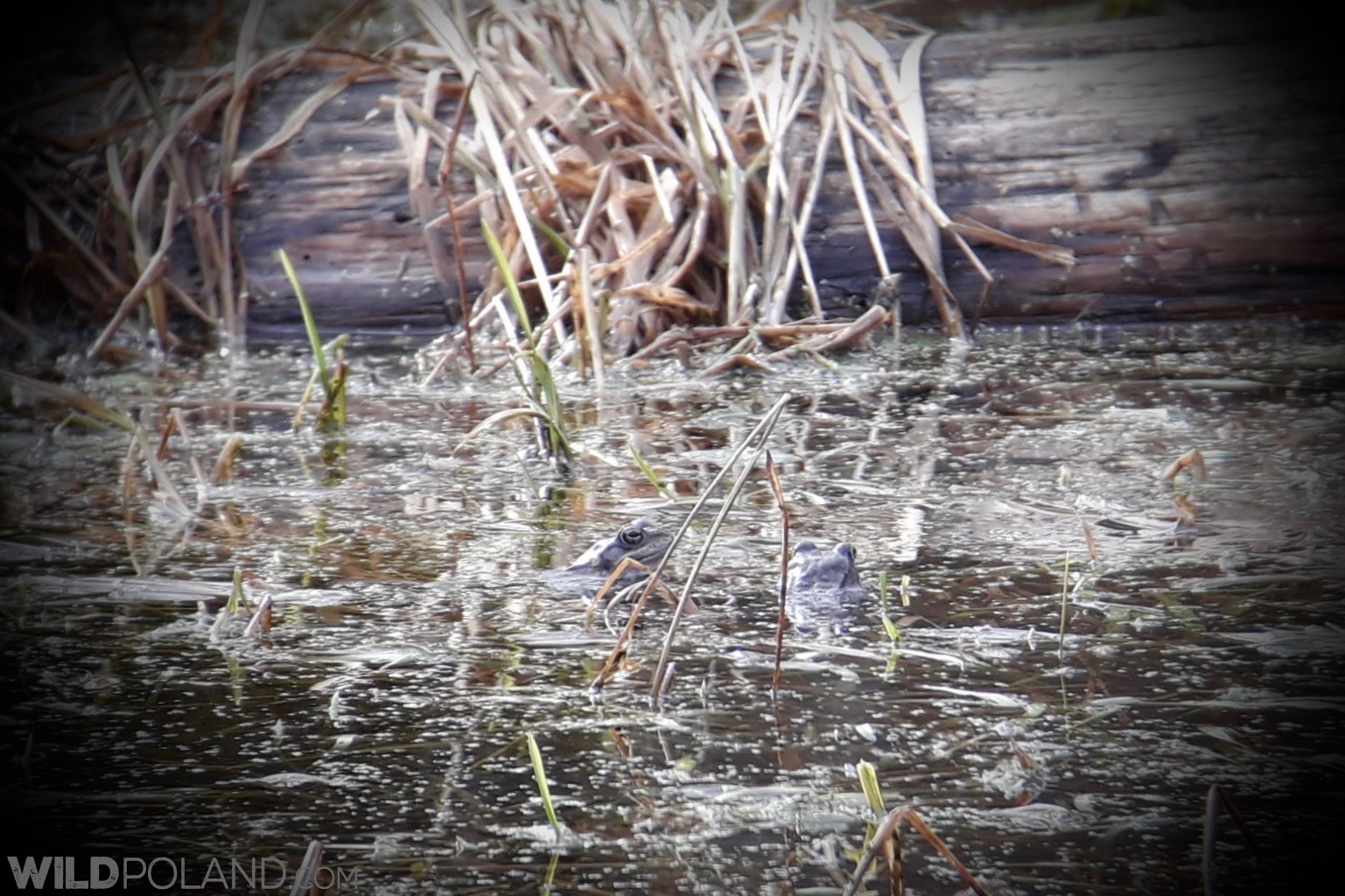 As we continued our programme for the day – a visit to the northern part of the Białowieża Forest – the weather deteriorated and dark heavy clouds brought intensive drizzle, then slit and finally snow. Typical March weather in Poland! In such unstable conditions we found our first large herd of Bison, at least 20 individuals, bulls and cows with calves of different ages.
We watched the herd from a close distance, while rapidly changing weather made very special scenery in the background.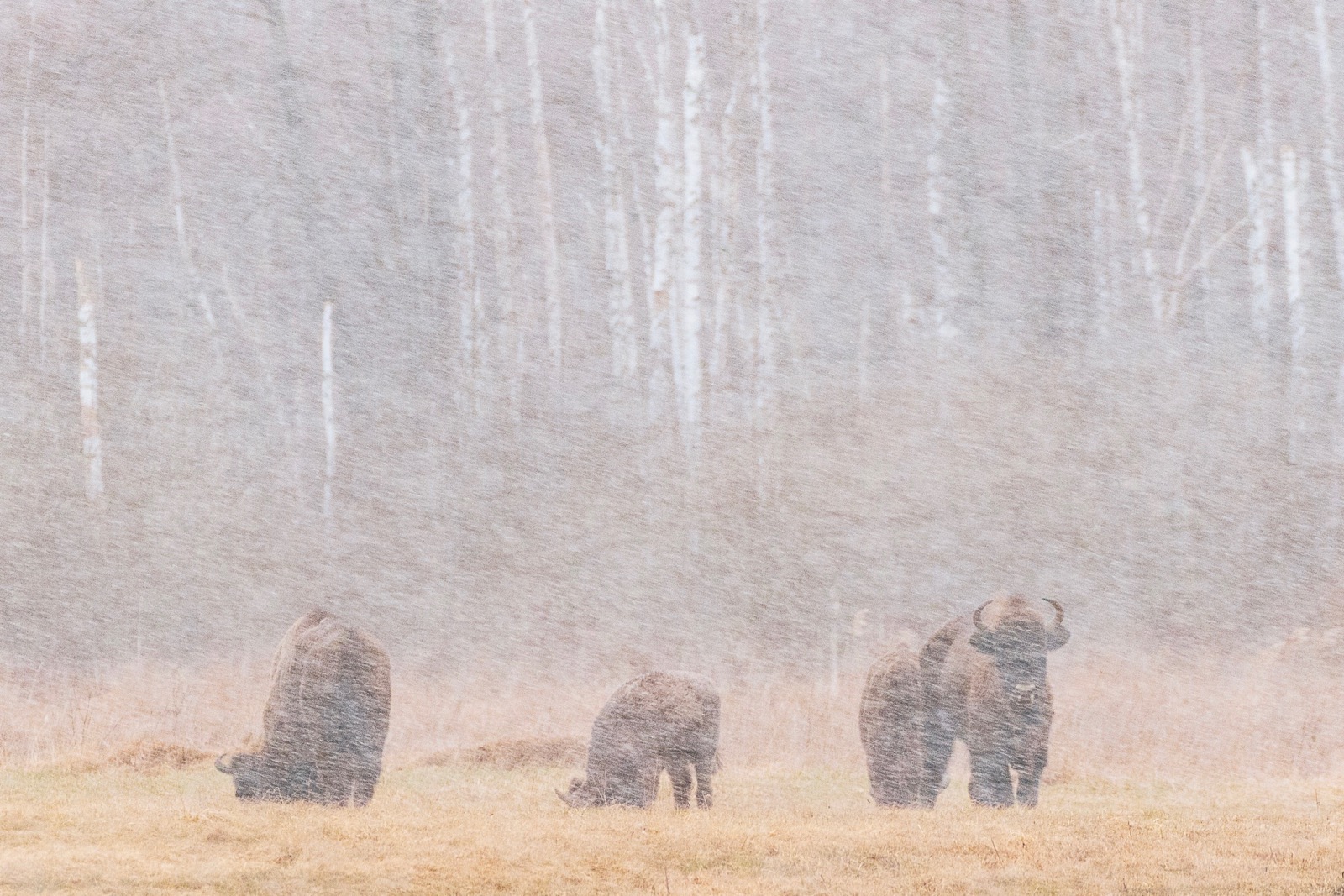 After lengthy while we moved towards Siemianówka Reservoir, a man-made lake located a little further north from Białowieża. While there, we observed plenty of ducks (Shoveler, Goldeneye, Wigeon, Garganey, Pintail, Teal, Pochard), as well as accompanying them White-tailed Eagles. A short walk around the reservoir revealed fresh tracks of Elk (Moose), which we decided to follow. Actually, we didn't have to go far to see the Elk! Other observations included fresh droppings of Wolf and a dead Hazel Grouse, most likely killed by a Goshawk.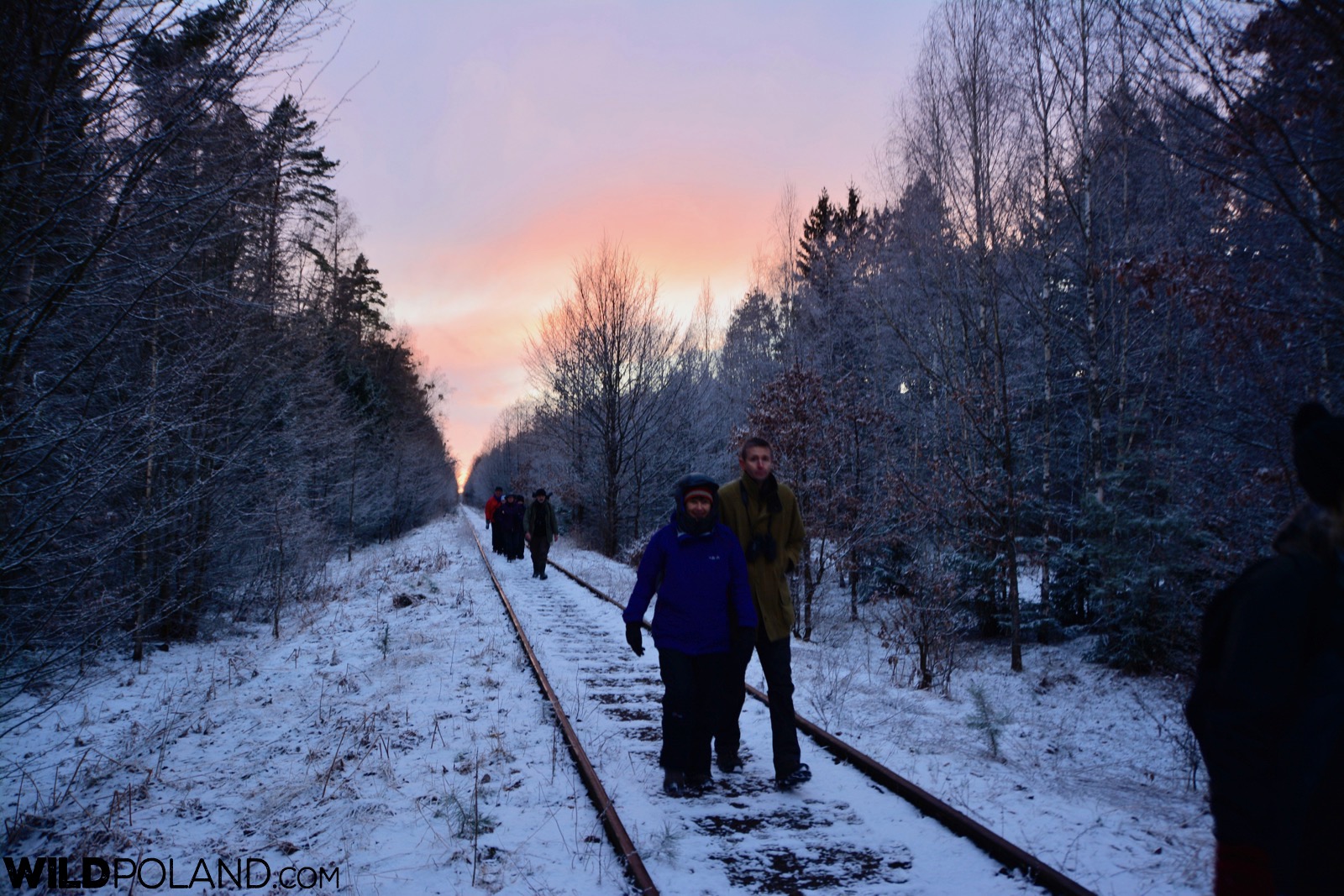 DAY 5 – Wednesday
Our transfer day from Białowieża Forest to the Biebrza Marshes was intense right from the start. Our first stopover was at Trześcianka village, a small place close to the Narew River valley and a perfect example of traditional wooden architecture of the Podlasie region. While taking a walk along the main street we admired brightly painted Orthodox church and wooden houses with decorative window shutters. In the front yards we noticed Black Redstart and plentiful Tree Sparrows. Our next stop was at the fishponds nearby Białystok, the busy capital of Podlasie voivodeship. After great bird watching at the fishponds (Red- necked Grebe, Goldeneye, Marsh Harrier, Long-tailed Tit, large numbers of Coots and colony of Blackeaded Gulls), we continued our transfer to the Marshes. Before even arriving at our second destination, the small settlement of Dobarz, we already saw 3 Elk (Moose), including one young individual feeding very close to our guesthouse. We observed him for a good while from a very close distance, less than 30 metres! Traditionally after dinner we took a short walk, hoping for an interesting nocturnal wildlife. This time we saw few Red Foxes, small herd of Roe Deer and a Hare in a torch light.
DAY 6 – Thursday
We woke up at dawn and started our day with Elk Safari – short drives and walks around top sites of the Biebrza Marshes NP. This time we counted 8 Elk (Moose), all of them seen from a fair distance, in serene picturesque scenery of the marshlands. Somewhere in the background Great Snipe performed its courtship dance, and distant calls of Cranes echoed in the morning silence. A very atmospheric start of the day!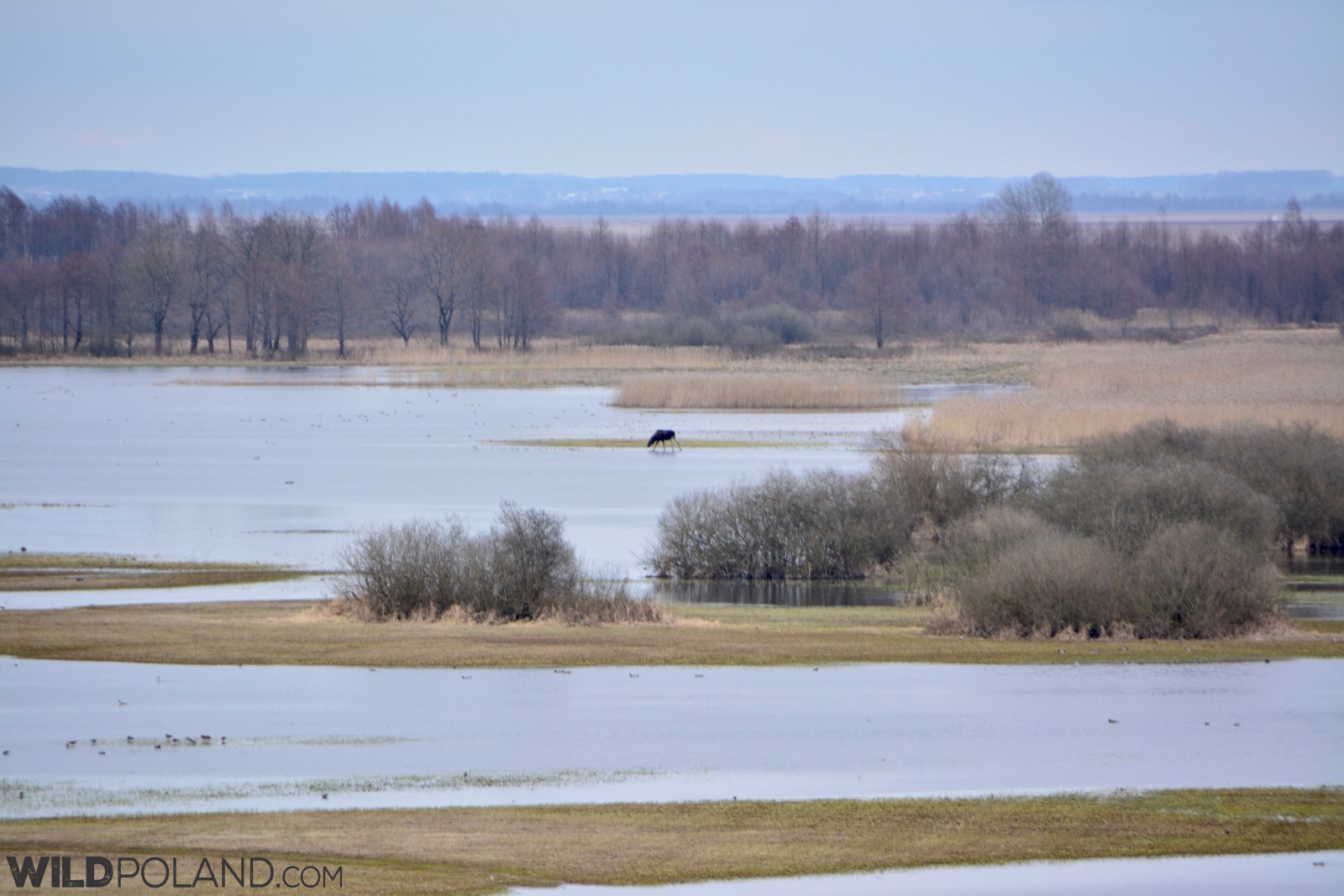 After delicious breakfast we set of for a whole-day trip around the Southern Basin of the Biebrza Marshes in search of Elk (Moose) and migrating birds. We observed the latter ones in large numbers at several visited sites – Shoveler, Tufted Duck, Wigeon, Garganey, Pintail, Pochard, Cranes, Lapwings and first arrivals of Ruffs. There were also gatherings of Greylag Geese, Mute Swans, Redshanks and Black-tailed Godwits, as well as few White-tailed Eagles. Plenty of Moor Frogs were still present in a small ponds and ditches. At the end of the day we enjoyed fantastic golden sunset over the Marshes and an undisturbed sight of female Elk (Moose) with last year's calf so close to us, that we spend more than an hour watching both as they waded and foraged in the shallow water. Such close encounter was undeniably one of the highlights of our tour.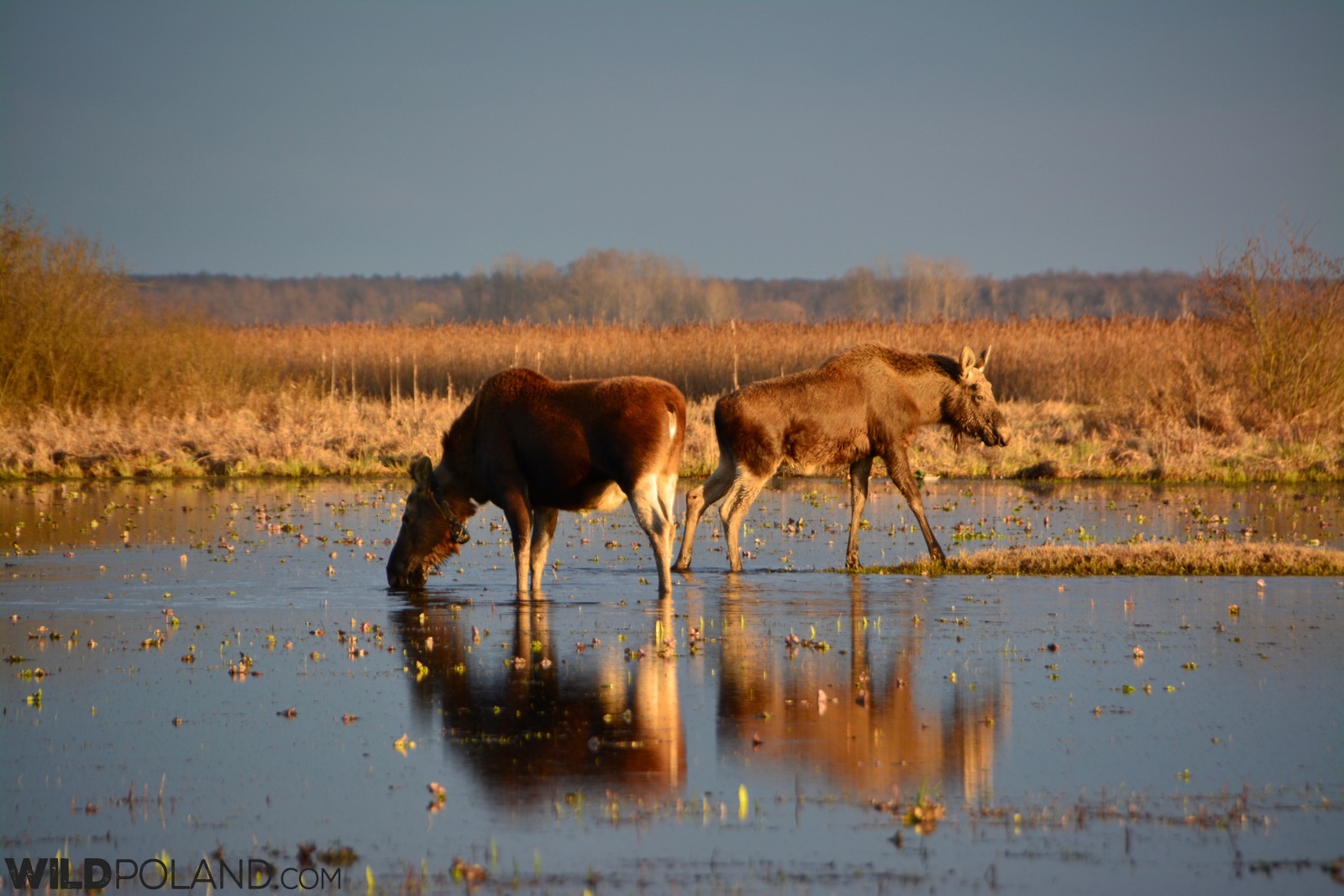 DAY 8 – Saturday
After breakfast we transferred from Biebrza Marshes back to Warsaw. We arrived around noon and took a walk through the streets of the Old Town, recalling dramatic Polish history of the World War II. Traditional lunch at a small restaurant was a great time for a brief summary of our tour. It was indeed a week full of interesting sightings, visits to the remarkably beautiful places and most of all, a quality time in a company of fantastic people with brilliant sense of humour.
Huge thanks to everyone!
Our group has left fantastic comments, which we are proud to share along with a small selection of photos in our gallery below:
– In particular, I am blown away by the immense knowledge, enthusiasm and passion of Michał and the local NP guide Ewa: 'excellent' doesn't cover it.
– Our guide Michał was fantastic – he is not only amazingly knowledgeable but clearly cares deeply for Poland's wildlife and natural environments. The holiday was brilliant and a lot of that was due to Michał.
– Michał is a fantastic guide! His knowledge and skills of the animals and the forests is first rate. Plus, his people skills ensured that 11 strangers had a fun, enjoyable week. 
– The guide Michal was better than excellent.
– I enjoyed the focus on nature and just being in the woods with like- minded people was fun, even when the bison were eluding us!