Primeval Forest & Marshes, Apr-May 2019
Tour Leader: Bart Smyk
Participants: Teresa, Mary & Alan, Neil & Fiona, Stephanie, Rosalind (UK), Julie, Janice, Helena (AU)
Text by Bart Smyk & Mariola Przyborowska
Photos by Bart Smyk
DAY 1 – Saturday
Our trip started on a mild Saturday morning,  27th April. The journey from Warsaw to our lodge, located in the heart of Białowieża village, took ca. 4 hours with short stop for lunch on the way. During the transfer we could notice changing landscapes as we advanced towards Podlasie (NE region of Poland). From our bus we could also spot first representatives od Polish avifauna with most numerous White Storks at their nests, situated here and there at the tops of electric poles in every village we passed through.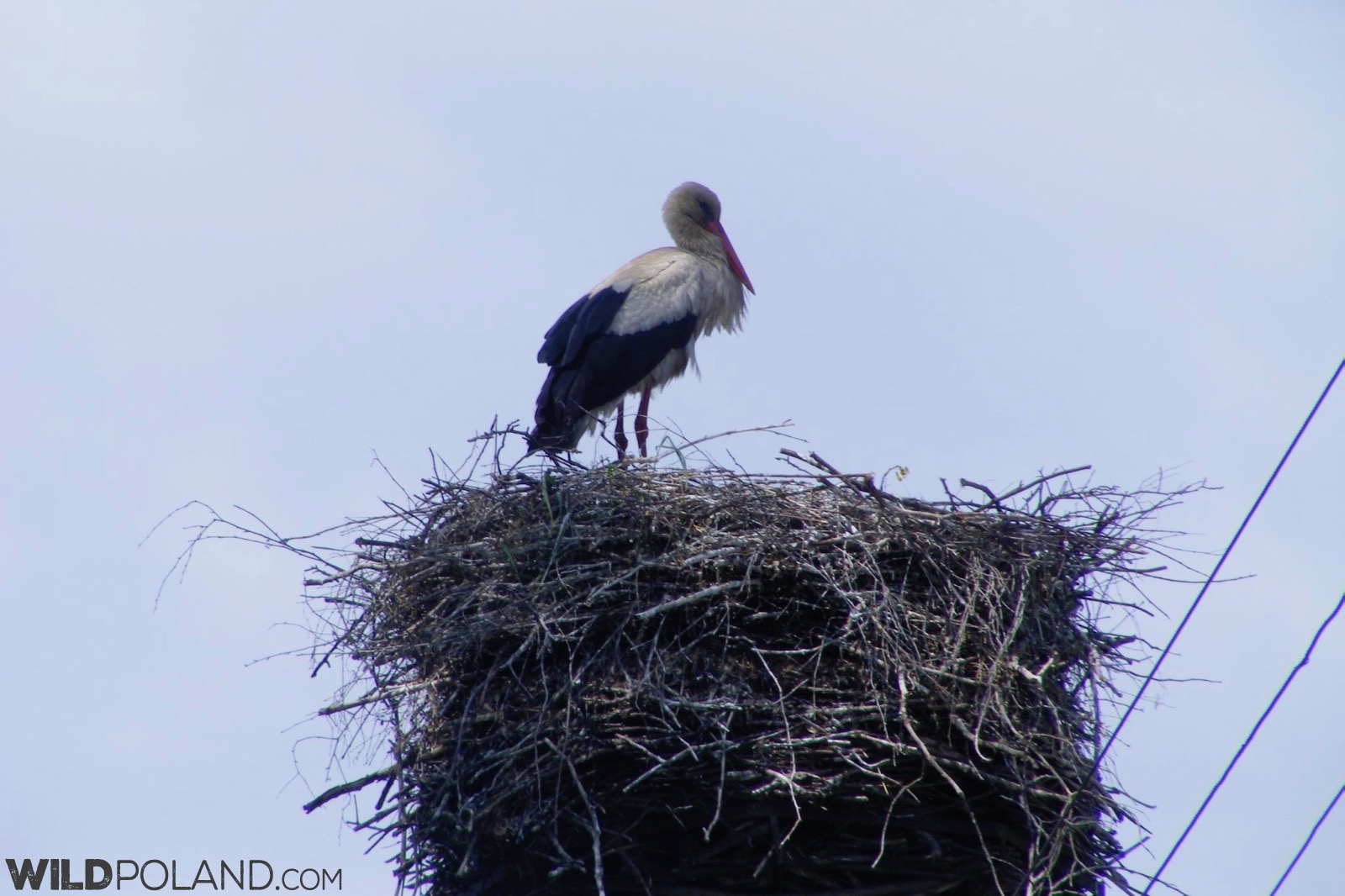 DAY 2 – Sunday
We started our day very early. The main goal was to find large mammals before they retreat from the open fields and meadows back into the shadowy woods – a goal pretty hard to achieve, as dry weather wasn't favourable for this year's crops and grassess; instead, plentiful acorns, leftovers from autumn, attracted both bison and red deer deeper into the forest, where they were impossible to spot. Nevertheless, on our very first morning in the Białowieża Forest we were able to find some interesting birds, including a Lesser Spotted Eagle picturesquely perched at the top of a hay stack, a female Marsh Harrier patrolling the valley of Narewka, and a noisy Wryneck calling nearby the viewing tower in Gruszki.
After breakfast we visited the central part of the Białowieża Forest. The trails we chose gave us an excellent introduction to the forest ecosystems and its biodiversity. Apart from numerous Great Spotted Woodpeckers we found male Grey Headed Woodpecker feeding on the old alder and a Black Woodpecker that flew above our heads. During pleasant lengthy trek we heard and saw Wood Warbler, Nuthatch and Collared Flycatcher, as well as Pool Frog and Common Toad. Furthermore we observed a Bank Vole and finally, on a one of the forest tracks, we came across large distinctive tracks of Bison. At least we knew they were somewhere close. After dinner we checked the meadows adjoining the National Park – again to no avail – however the chorus of Tree Frogs, a Green Sandpiper flying over our heads and a sight of roding Woodcock made this evening very atmospheric.
DAY 3 – Monday
Monday turned out to be a very intensive day full of interesting activities out in the field. We started with a short walk at sunrise and saw some interesting species of birds including Common Crane, Meadow Pipit, Whinchat, Northern Lapwing, Stock Dove, Skylark, Corn Bunting and Yellowhammer. After hearty breakfast at the hotel we met our local expert, Ewa, and set off for visit at the core area of the Białowieża National Park, the UNESCO World Heritage site. During ca. 6-hour walk we experienced the atmosphere of the last remaining primeval forest of Europe, with mighty Oaks, Hornbeams, Ashes, Maples, Spruces and Lime trees. In between dense vegetation we were able to spot Collared Flycatchers, Hawfinches, Nuthatches, Treecreepers, 3 Middle Spotted Woodpeckers and a Black Woodpecker. The knowledge and passion of Ewa was outstanding, and so was our time in the very heart of the ancient Forest.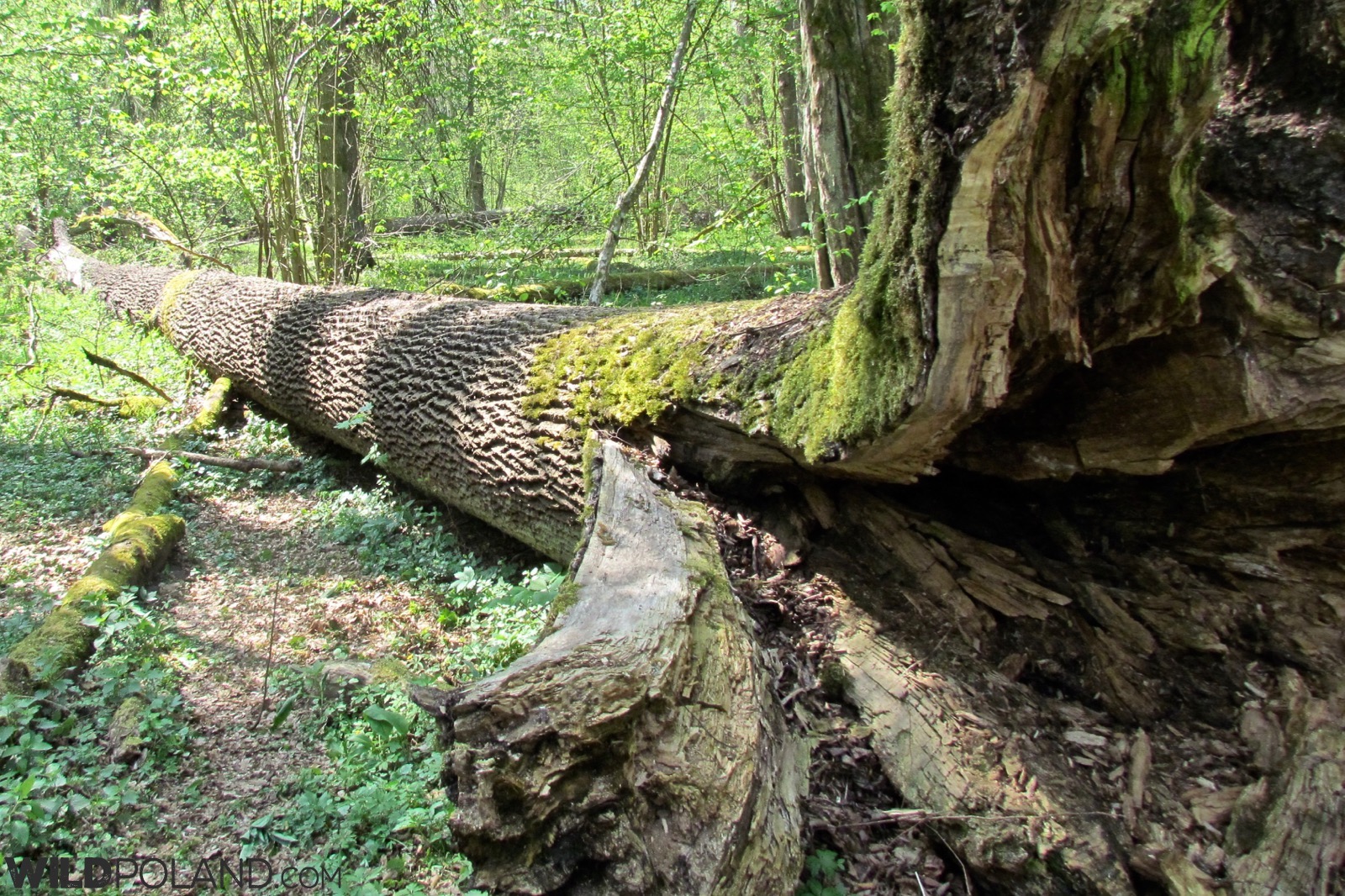 In the evening we made a trip to the marshy area in the Narew river valley, where we observed numerous Common Snipes, Meadow Pipits and White Storks. Among the sounds of marshes we surprisingly heard a display call of Jack Snipe. Although the river valley had a lot more to offer and by the end of the evening we saw also Roe Deer, female Red Deer and a Red Fox.
DAY 4 – Tuesday
Today we visited two interesting sites: the "Wysokie Bagno" Nature Reserve (encompassing a vast bog with natural spruce bog forest and a part of Narewka River swampy valley) and the man-made Siemianówka reservoir. At first location we observed Slow Worm and two bird species we haven't previously seen: Willow and Crested Tits. In the vicinity of the Siemianówka reservoir the richness of avifauna was indeed very impressive and we saw many more speciecies including adult Greater Spotted Eagle, up to 6 immature White-tailed Eagles, a pair of Hoopoes, Northern Lapwings, Grey Plovers, Great White Egrets, Greylag Geese, Gadwalls, Tufted Ducks, Marsh Harriers, Common and Whiskered Terns. Later on, an evening walk in the forest brought us a view of 2 Woodcocks and 2 Northern White-breasted Hedgehogs and in the nearest vicinity of our lodge we found many examples of interesting wildlife, such as Red Squirrel, Great Grey Shrike, Fieldfare, Golden Oriole, Middle Spotted Woodpecker, Hawfinch and Spotted Flycatcher.
It was our last day in the Białowieża Forest and despite our best efforts, we didn't see any Bison. However dissappointing it felt, it only reminded us that wildlife always has its own ways…
DAY 5 – Wednesday
After breakfast we check-out and transfered towards the Biebrza Marshes. On the way we stopped in Trześcianka for a short walk through the one of most picturesque wooden villages in Podlasie. Along with traditional wooden architecture we admired for a while local wildlife represented by a single Lesser Spotted Eagle soaring with majesty above the village. By lunchtime we arrived at Dojlidy fishponds near Białystok (the capital city of Podlasie region), where we had fantastic observations of Great Crested Grebe, Red-necked Grebe, a single Lesser Black-backed Gull, a pair of White-tailed Eagles, breeding colony of Black-headed Gulls and a pair of Penduline Tits with their elaborate nest resembling a bag. We also came across some interesting species of amphibians: Pool and Edible frog, Common Toad and Fire-bellied Toad.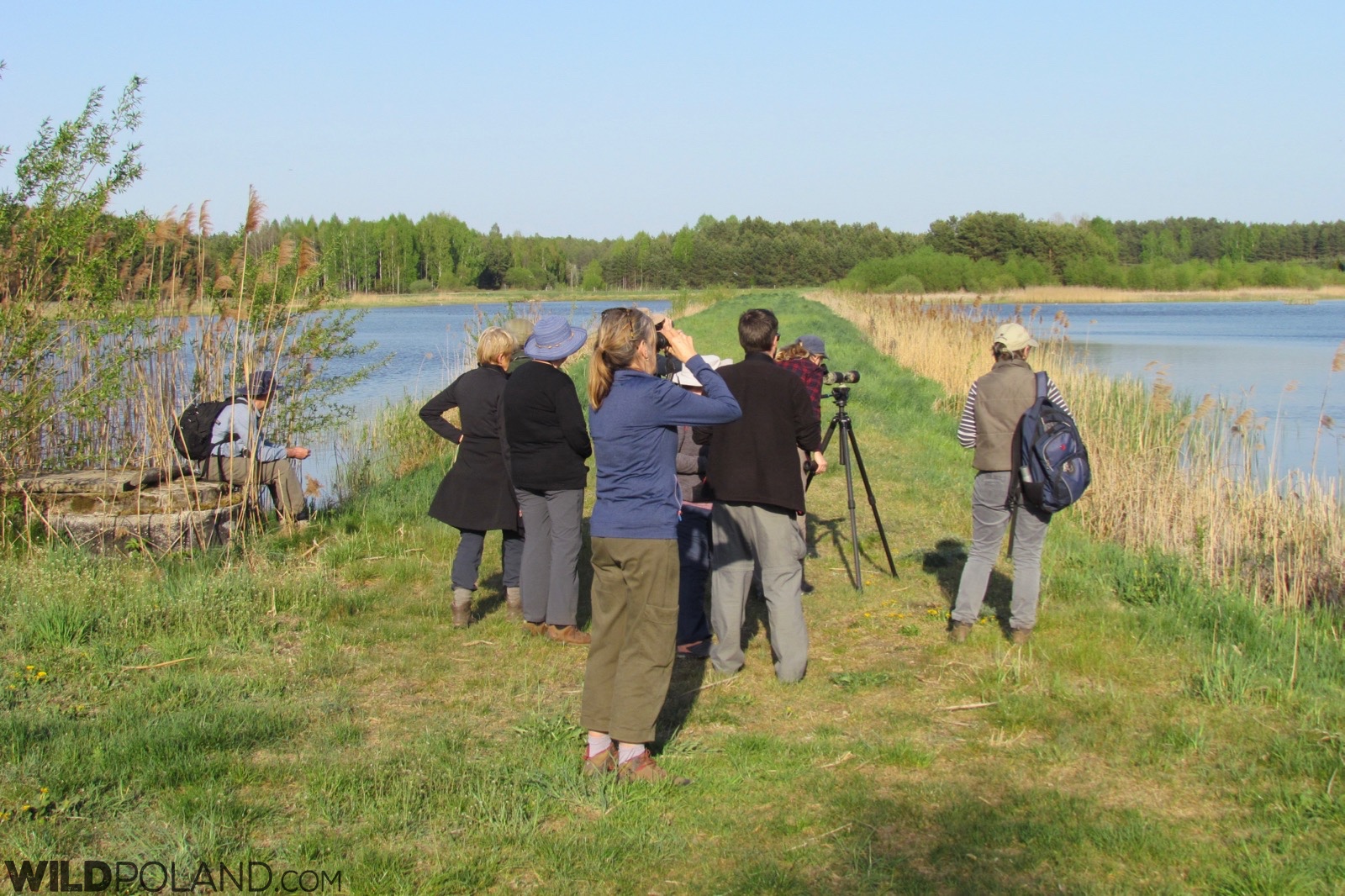 After arrival in the Biebrza Marshes and check-in at our wooden lodge situated nicely in the heart of the Biebrza National Park, we set off for an evening boat trip along the river. The aim was to spot Beavers residing in the area and we actually did! The local crew awaited us at a small river port at sunset. It was an exciting experience to board a traditional, flat bottomed boat and to cruise along the wild river while the sky was darkening above our heads. We spotted at least 4 Beavers from a close distance that evening and watched them at their usual routins, swimming or grooming at the water edge.
DAY 6 – Thursday
Thursday welcomed us with sudden change of weather. However, the strong wind, dark clouds and occasional rain were just a minor obstacle and we were pretty successful in spotting impressive list of birds, such as White-tailed and Lesser Spotted Eagle, Great White Egret, Little Ringed Plover, Northern Lapwing, Dunlin, Black-tailed Godwit, Wood Sandpiper, Greenshank, Common Redshank, Garganey, Greylag Geese, Common Crane, Ruff and a set of terns: Black, White-winged, Whiskered, Common and Little Tern. We visited several sites around the Biebrza Marshes, getting familiar with diverse landscapes within the National Park.
DAY 7 – Friday
The goal for Friday, our last full day in the Marshes, was to find an Elk (Moose), the largest mammal of Biebrza valley. After an early morning wake up and intensive search we were rewarded with fantastic lengthy observation of female Elk (Moose) feeding at the fen. At the same location we also found interesting birds, such as Montagu's Harrier, Eurasian Curlew and Black Stork.
The rest of the day was filled with pleasant visits at a different sites, for example the birch forest in Kapice and an open fen called "Barwik", where we observed 4 more Elks, several Roe Deer, Black Woodpecker, Lesser Spotted Woodpecker, Golden Oriole, Cuckoo and a Great Grey Shrike. There were plentiful tracks and footprints of mammals on the forest tracks, including those left by Wolf, Elk, Red Deer and a Badger. Our last day out in the wild prooved to be very interesting!
DAY 8 – Saturday
Right after breakfast we transfered back to Warsaw, where we arrived by noon. New spring arrivals, Swifts, were our last wildlife highlight and we watched for a while as they swirled and circled over the Old Town with their specific loud screams. After short walk around the Old Town, we ended our trip with traditional lunch at a befriended cosy restaurant. It was a great time to recall our sightings and impressions from this pretty busy week, before we said goodbye to each other.
Thanks to everyone, also for your fantastic comments!
We couldn't resist sharing couple of them:
– It was a privilage to walk in the core area of the Białowieża Forest, which is so green and serene and seems to go on forever (Neil, UK)
– I loved the contrast between the intimate universe of the Forest and the vast sweeping spaces of the Marshes. This holiday was a call to wake up and use all my senses, a chance to walk in good company or alone (Teresa, UK)
– I particularly valued input of our guide. Nothing was too much trouble for him and his enthusiasm for all aspects of Polish nature was infectious! His depth of knowledge was awe-inspiring (Stephanie, UK)
– The Forest and Marshes were utterly beautiful (Rosalind, UK)
A small selection of photos from this tour is also available in the photo-gallery below: