Primeval Forest and Marshes, Jul 2017
Tour Leader: Piotr Dębowski (Peter)
Participants: Jane (UK), Michelle and Bruce (US), Elizabeth (AU), Peter (UK)
Text by Piotr Dębowski & Mariola Przyborowska
Photos by Piotr Dębowski
Our 8-day tour started as scheduled, despite unusually busy Saturday traffic. Our first destination was Białowieża, where we headed directly after collecting everyone from their hotels and the airport. After ca. 4 hours drive and a short stopover at the viewing tower in the village, we checked into our guesthouse, lovely wooden lodge renowned for its friendly atmosphere and homemade food. We finished our day with traditional Polish dinner and brief discussion on our plans for coming days.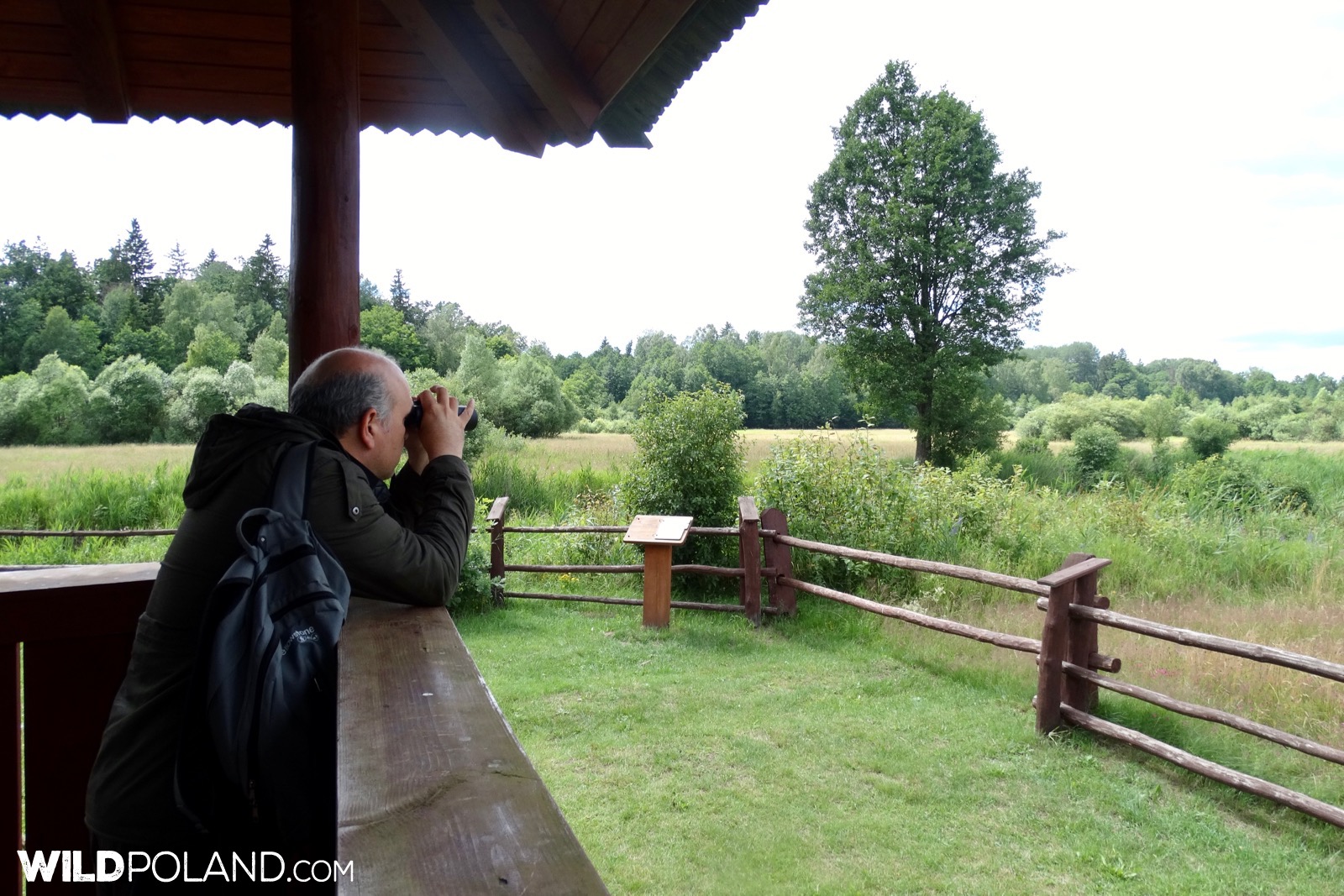 The tour started with 4 days in the Primeval Białowieża Forest. As usual, we have visited many of our favourite sites, the best preserved and wildest patches of the forest. The highlight was a several hours walk in the Strict Protection Area of the National Park, the UNESCO site core area. Few other groups visit that far but we always strive for a special permission for such a visit and our customers all agree it is well worth it. The trip was unbelievably informative and our NP guide Irek shared his great insight on this unique part of the forest and its biological diversity. Although the walk was focussed on the forest ecology and despite the dense foliage (very atmospheric!), we have managed to spot a few rare species of woodpeckers: the White-Backed, Middle-Spotted, and Black Woodpecker. Unforgettable day!
Obviously our main target was the European Bison, and on a third day of our stay we had a fantastic sighting of a herd resting at the meadow nearby the border with Belarus. We counted 15 Bison! 🙂 Here is a photo showing mixed group of cows with youngsters joined by impressive bull:
Other large mammals we came across include Red Deer, Roe Deer and Red Foxes, just as this young fella here, curiously checking on our group: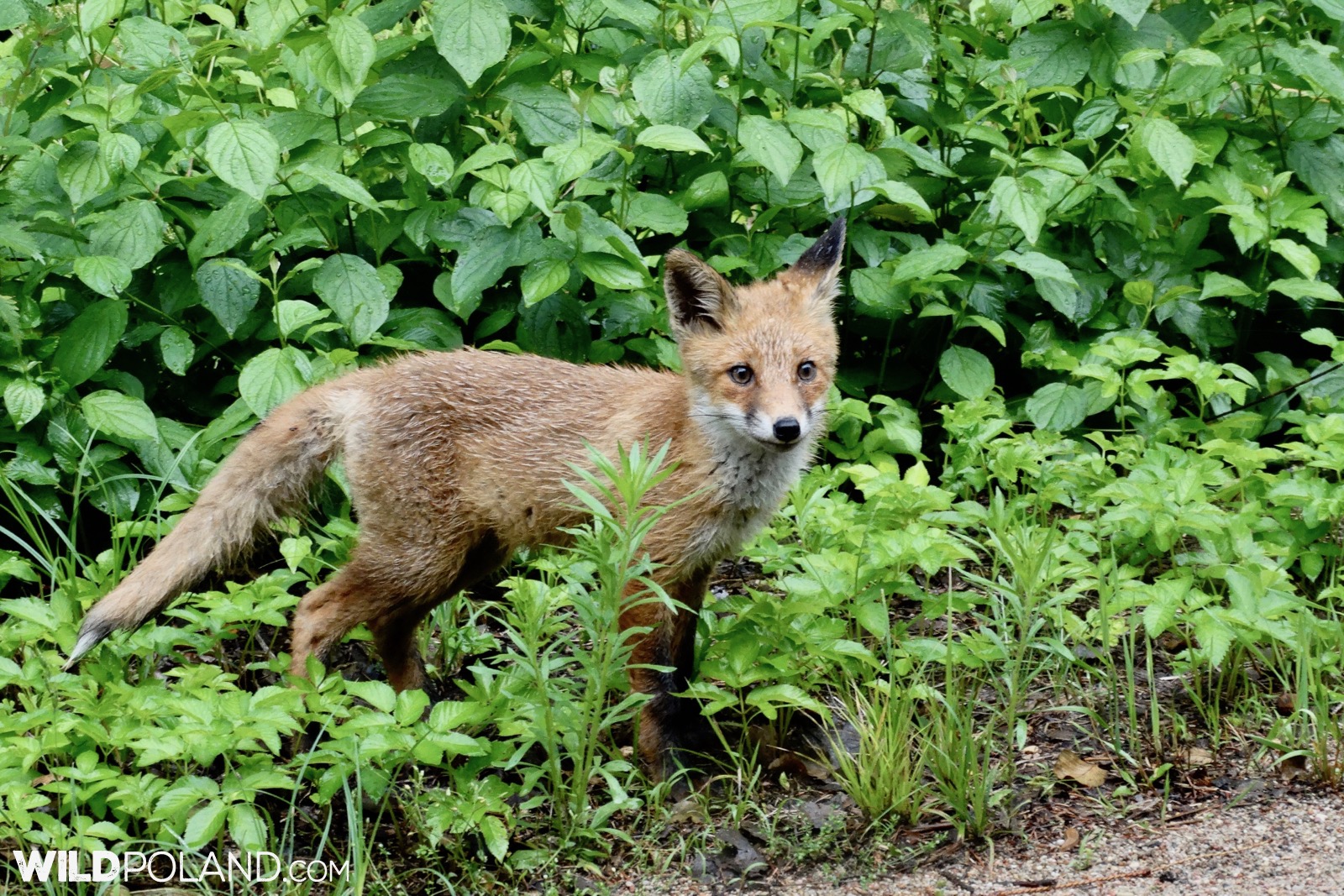 Our visit at Siemianówka Reservoir north of Białowieża resulted in fabulous bird watching. The place was full of waterfowl, but the highlights were Lesser Spotted Eagles and many Marsh Harriers flying in circles over the lake. And it was just the beginning, as we were only about to visit Biebrza Marshes.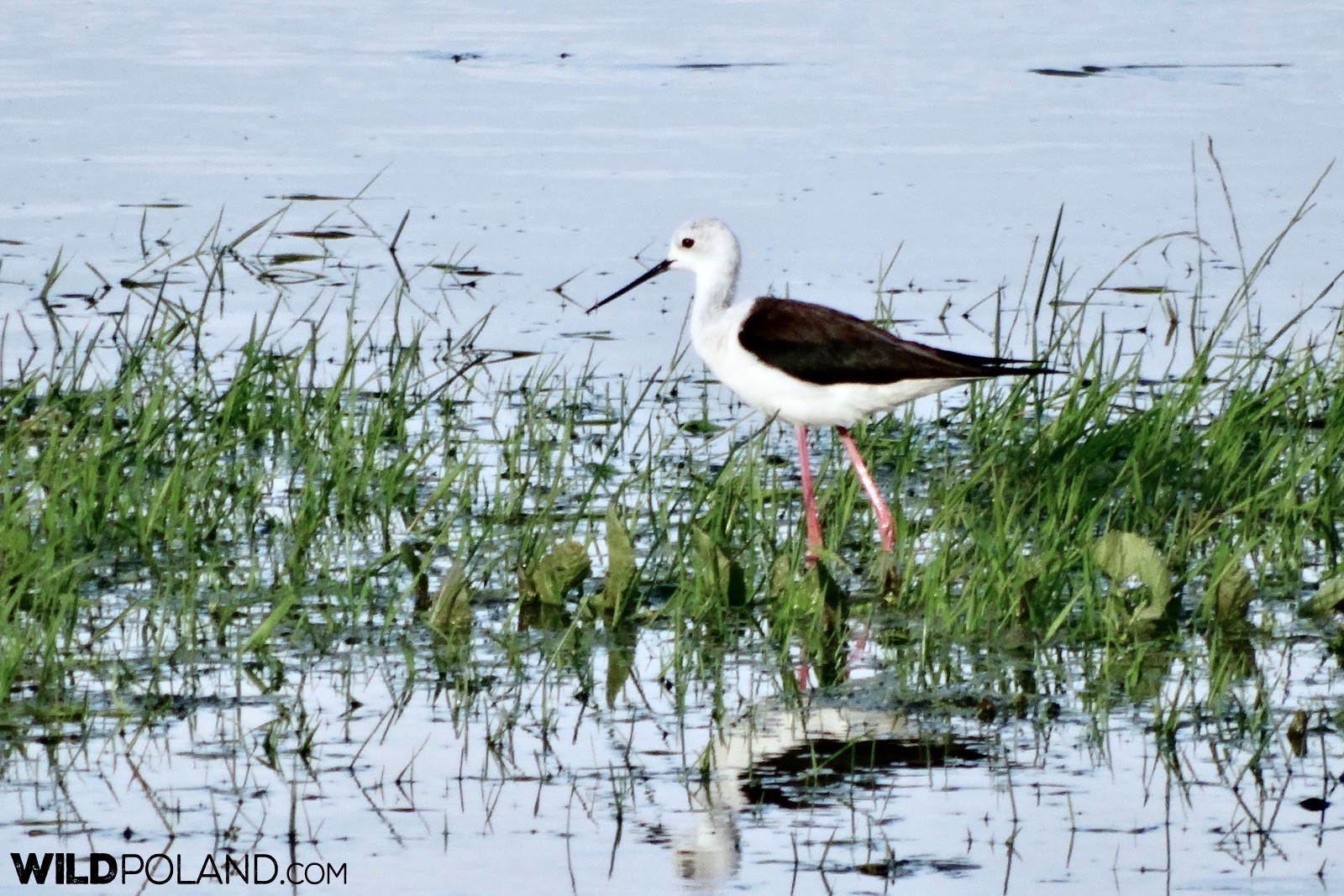 Then, we have transferred to the Biebrza Marshes. Staying at a yet another cosy wooden lodge, we were two steps away from the National Park. The silence and vastness of a wild marshland was breathtaking. We had a few excursions each day and have seen our first Elk (Moose) and Roe Deer. We saw many White Storks (with young!) and majestic, shy Cranes, as well as many rare waders like Green Sandpiper and Black Winged Stilt. 
Summer was in full swing and the abundant vegetation of swamps, bogs, forests and meadows was just stunning. We enjoyed peace and silence of unspoiled landscapes, not to mention our packed lunches and freshly brewed coffee out in the wild!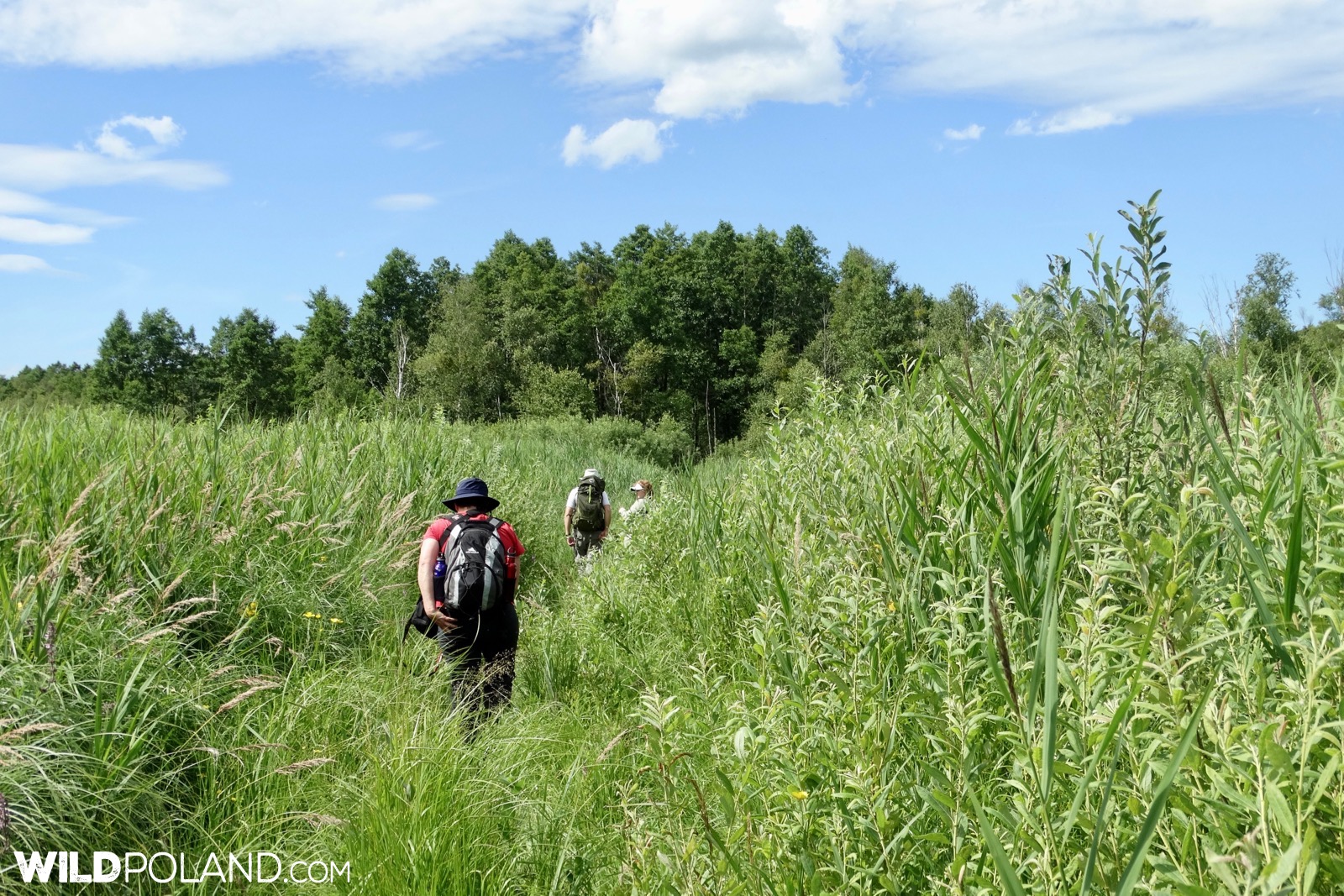 We have spent our last day in the Biebrza Marshes out in the wilderness of the famous Red Bog Reserve, a strictly protected area of bogs overgrown with dwarf trees that provide excellent refuge for many rare birds and mammals, including several packs of Wolves. We walked along the border of a territory of a one pack of them and even came across their tracks! There are few places left in Poland where one sees no signs of civilisation like here. It is one of our favourite sites.
However, the highlight of our stay in the Biebrza Marshes was an evening boat cruise down the Narew River. During an hour long cruise we have seen at least 8 Beavers very close! Everyone was thrilled. The trip lasted long into the night and there was little light (we used torches) but here is one of the Beavers we saw:
On our return to Warsaw we had a walk around the Old Town and we finished our tour with a fantastic lunch at a small restaurant serving traditional Polish and Jewish dishes. After eight intensive days spent together… it wasn't all that easy to say goodbye. Tired but happy everyone was driven back to their hotels/airport on time.
A few more pictures from that tour, we hope you will enjoy: