Primeval Forest & Marshes, Aug 2017
Tour Leader: Piotr Dębowski (Peter)
Participants: Veena (AU), Alberto (UK), John, Elizabeth, Jessica & Madeleine (UK)
Text by Piotr Dębowski & Mariola Przyborowska
Photos by Piotr Dębowski
Traditionally, our tour has started at Warsaw. After gathering the group together we headed east, to reach Białowieża after ca. 4 hour drive. Having checked in at our wooden, family-run guesthouse, we met again downstairs for a homemade dinner and a brief talk over a map afterwards. The guesthouse itself was very atmospheric and cosy, a great place to relax after a long day!
Our time in Białowieża was divided between exploring the wild tracks leading deep into the Primeval Forest, and a little bit of interesting sightseeing around this picturesque village and wherebouts. To increase our chances for seeing large mammals, we were carrying out our wildlife patrols at dawn and dusk and visited the areas where possibilities of seeing wild bison, wolves and even lynx were the highest. On one of such early mornings we spotted our first Bison – 3 impressive bulls feeding at the small glade in the forest (what a sight in an early morning mists!). The wolves and lynx were nowwhere in sight, however, during our short stay we were rewarded with great encounters of Roe Deer, Red Deer, European Hare and Red Foxes. Our daily walks and drives in the area gave us a wonderful insight to the variety of Białowieża Forest habitats, and the most remarkable was the visit to the Strict Protection Area of the National Park.   
Our local NP guide, Irek, shared with us his expert knowledge on history and ecology of this unique area full of deadwood and centuries-old trees. We came across a great range of plants, mushrooms, mosses and lichens, which, apart from Bialowieża Forest, can be identified only in few places worldwide. Among rare birds to be found in the park we had a chance to watch Black, White-backed, and Lesser Spotted Woodpecker. It was a very interesting and very relaxing walk that transferred us back in time, and gave us an opportunity to feel truly deep connection with an unscathed nature. It is a must-see for every visitor in Białowieża!
Before we knew, it was time to leave Białowieża Forest and make our way to Biebrza Marshes. On the way we had a stop for a lovely traditional lunch and a visit to Dojlidy fishponds, where we saw Tufted Ducks, Great Crested Grebe, Common Buzzards, and Marsh Harriers. Having reached our destination, we had a short walk to Bagno Ławki, an extensive complex of sedges, where we observed an Aquatic Warblers. Finally, feeling a little tired after a long day, we checked into our small wooden lodge with a perfect location at the edge of the National Park. It was time for well deserved rest before intensive days awaiting us at Biebrza Marshes.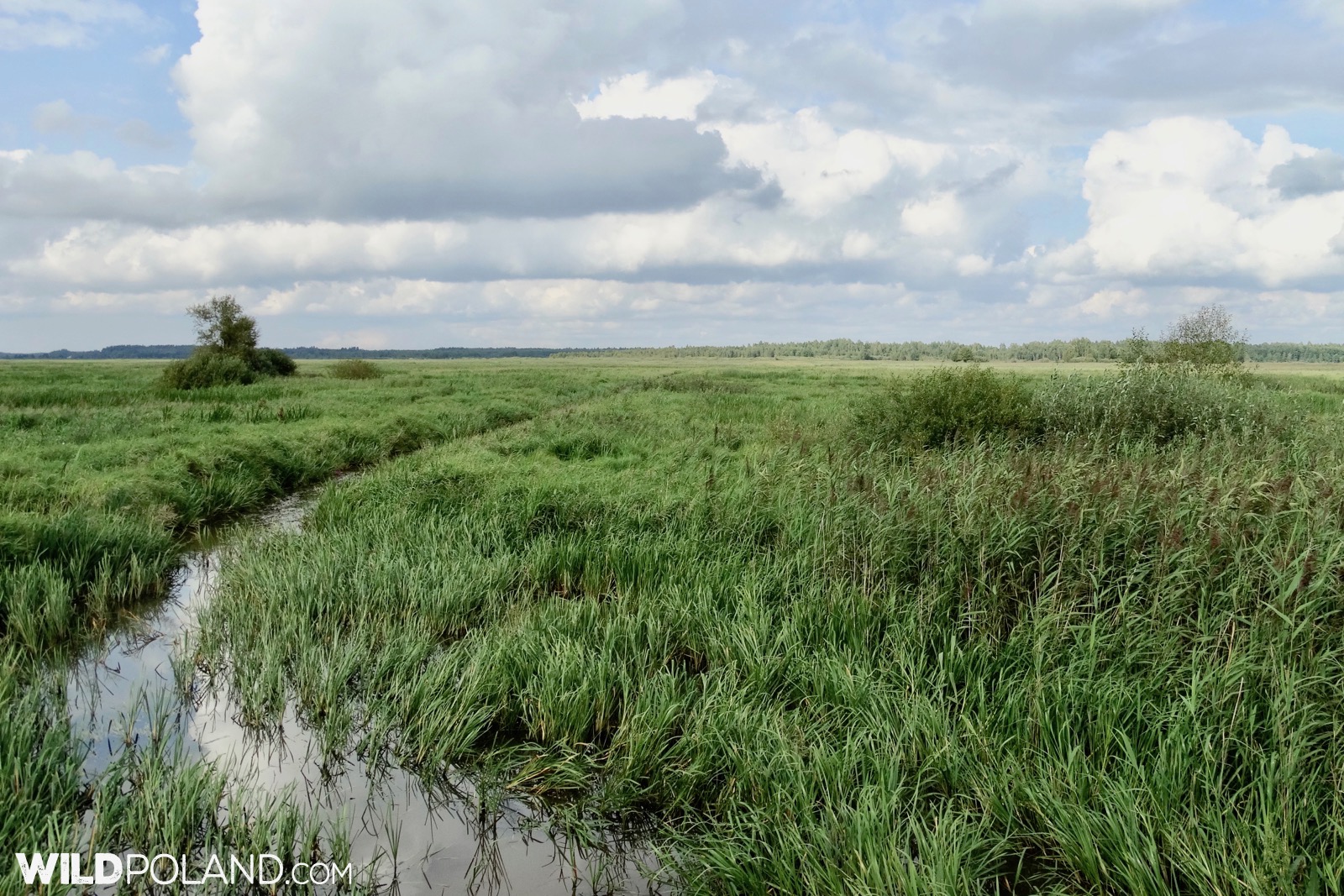 Just as expected, the following days brought even more attractive sights and activities. On the very first morning we saw Elk (Moose) from a very close distance. The animals weren't too shy, and so we could enjoy some lenghty observation.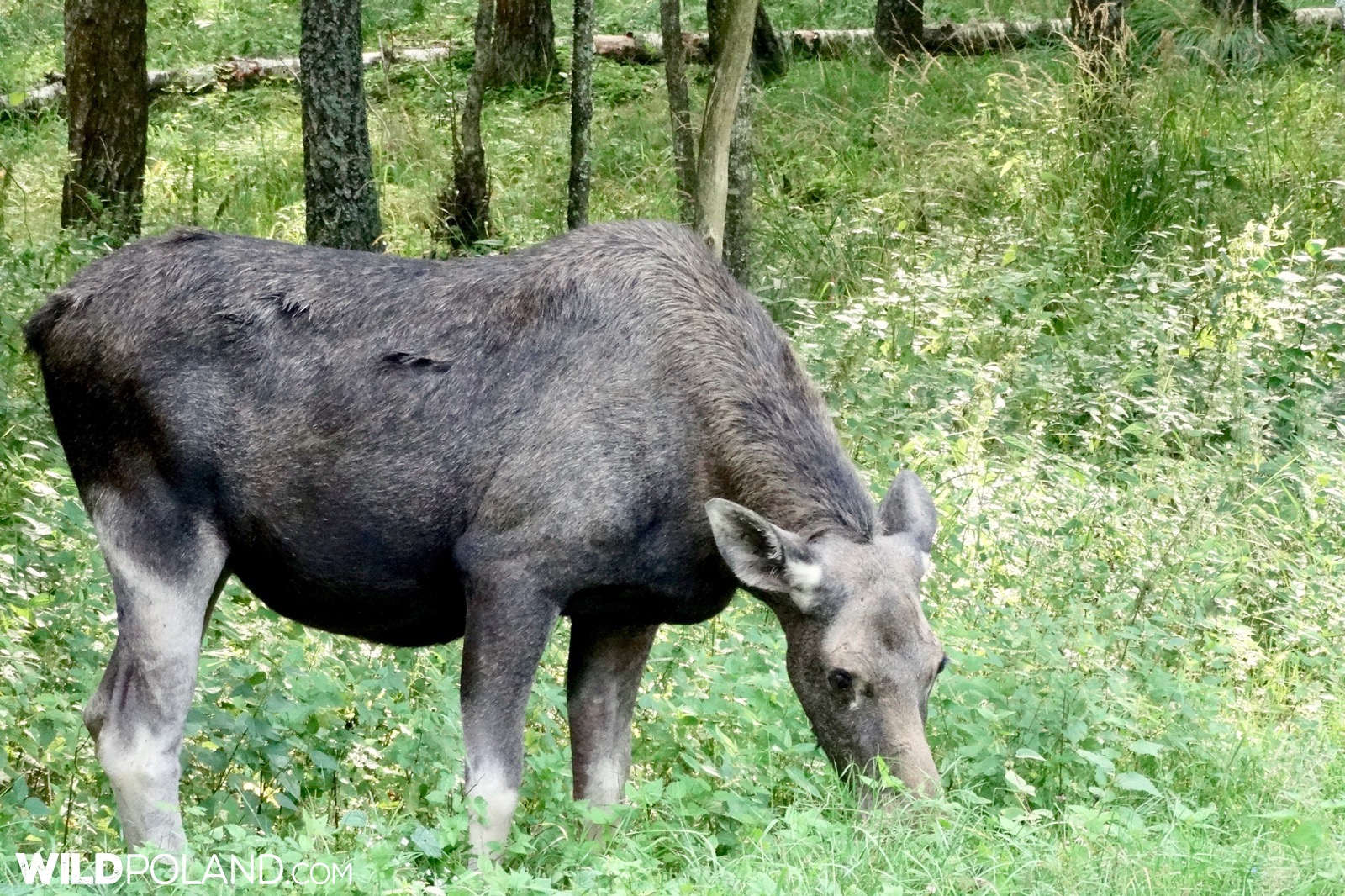 The evening boat trip brought us very close to one of the Beavers families inhabiting the marshes (fascinating animals, we saw them at close!), while our visit to the famous Red Bog Reserve was a wonderful day out in the unscathed wilderness, where we came across fresh tracks of wolves. On both trips we were accompanied by a local expert guides, who had an extensive knowledge on animals habits and knew very well their territories. And here is our group following the guide on the trail in the Red Bog Reserve:
On our last day we came back to Warsaw, where we visited the Old Town, and sat down for a traditional lunch in a small atmospheric restaurant – a perfect finish to our 8-day tour.
Please enjoy few more photos from our tour: