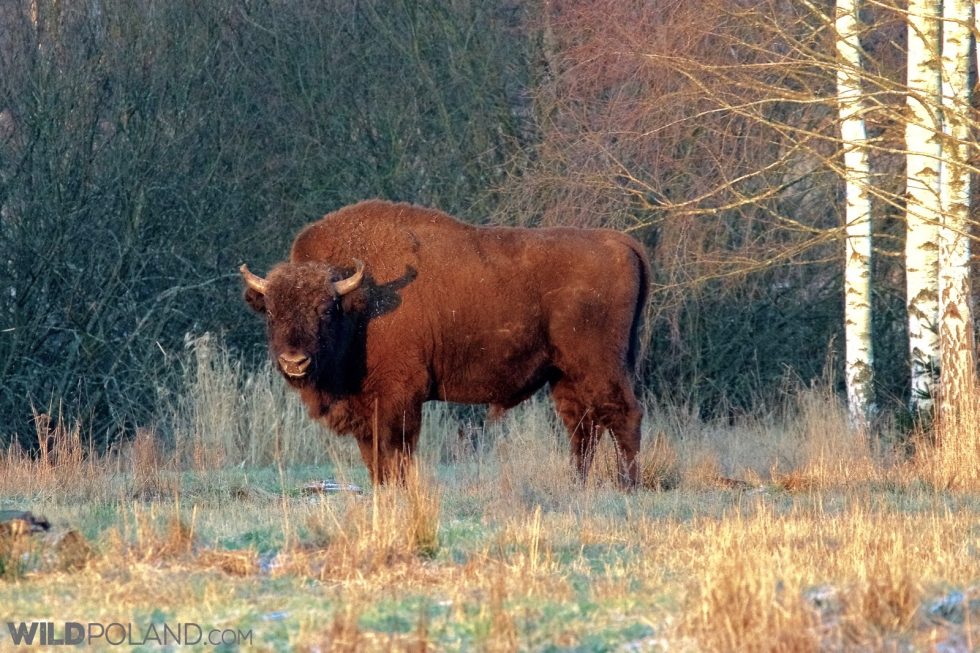 Bison Safari in the Białowieża Forest, Feb 2018
Tour Leader: Andrzej Petryna (Andy)
Participants: Lucy, Clare & Andrew, Jane & Theo, Susan & John (UK)
Text by Andrzej Petryna & Mariola Przyborowska
Photos by Andrzej Petryna
After a short period of real, white winter in NE Poland a little milder weather came back to Białowieża. Most of the snow cover has melted leaving the large area of the forest along with adjoining meadows muddy and partially flooded. But the end of January thaw didn't last long and by the time our group arrived in Białowieża, the temperatures dropped again below zero, while freezing breeze made it feel twice as cold. Despite those challenging weather conditions, the Primeval Forest remained unchangeably impressive and indeed very atmospheric.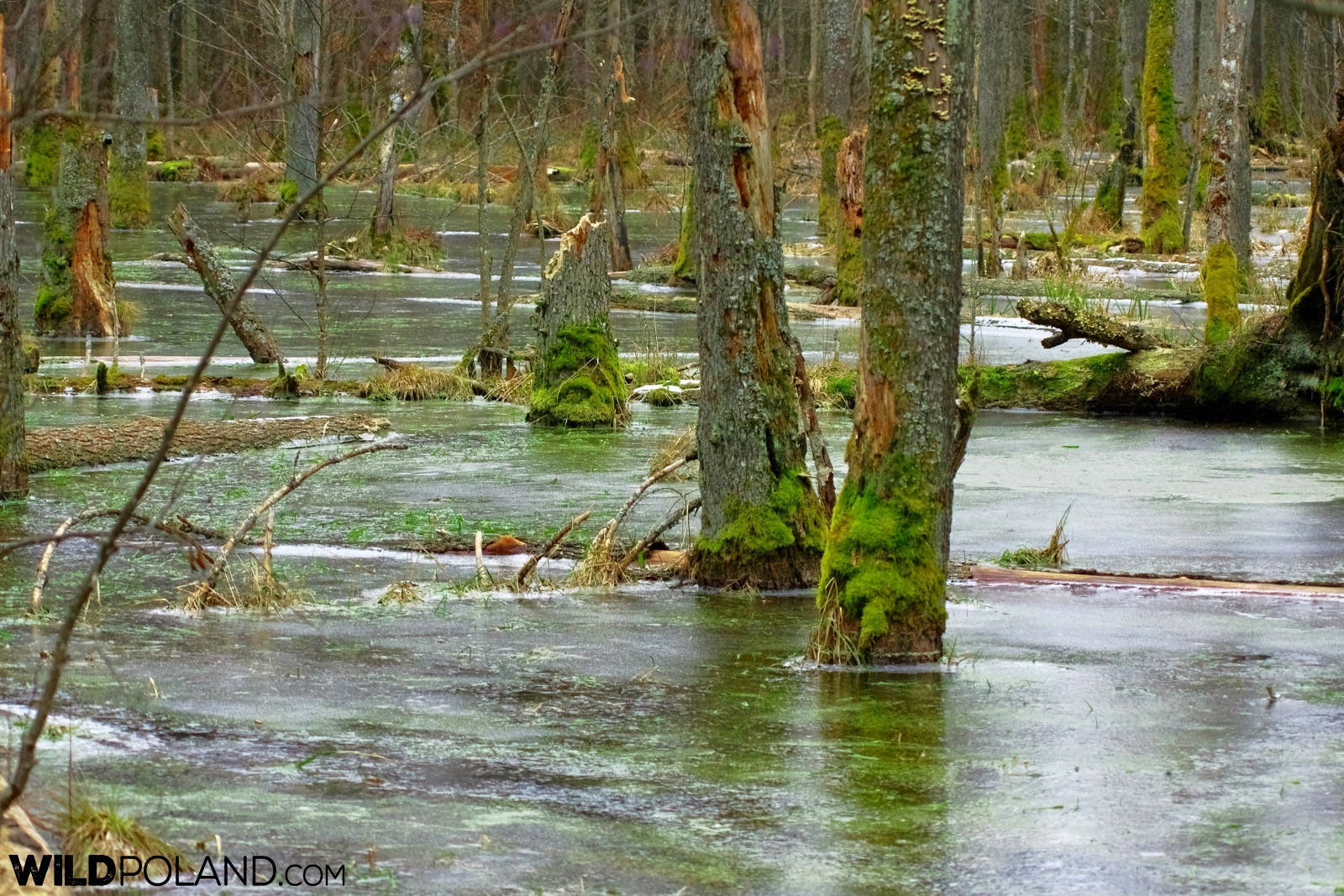 We started our search for Bison in the Northern part of the forest, where large herds like to gather at the clearings – a choice that paid off, as we saw two herds, mostly cows with calves and younger bulls (ca. 30 and 8 animals strong). While most of them kept busy feeding at the hay stacks…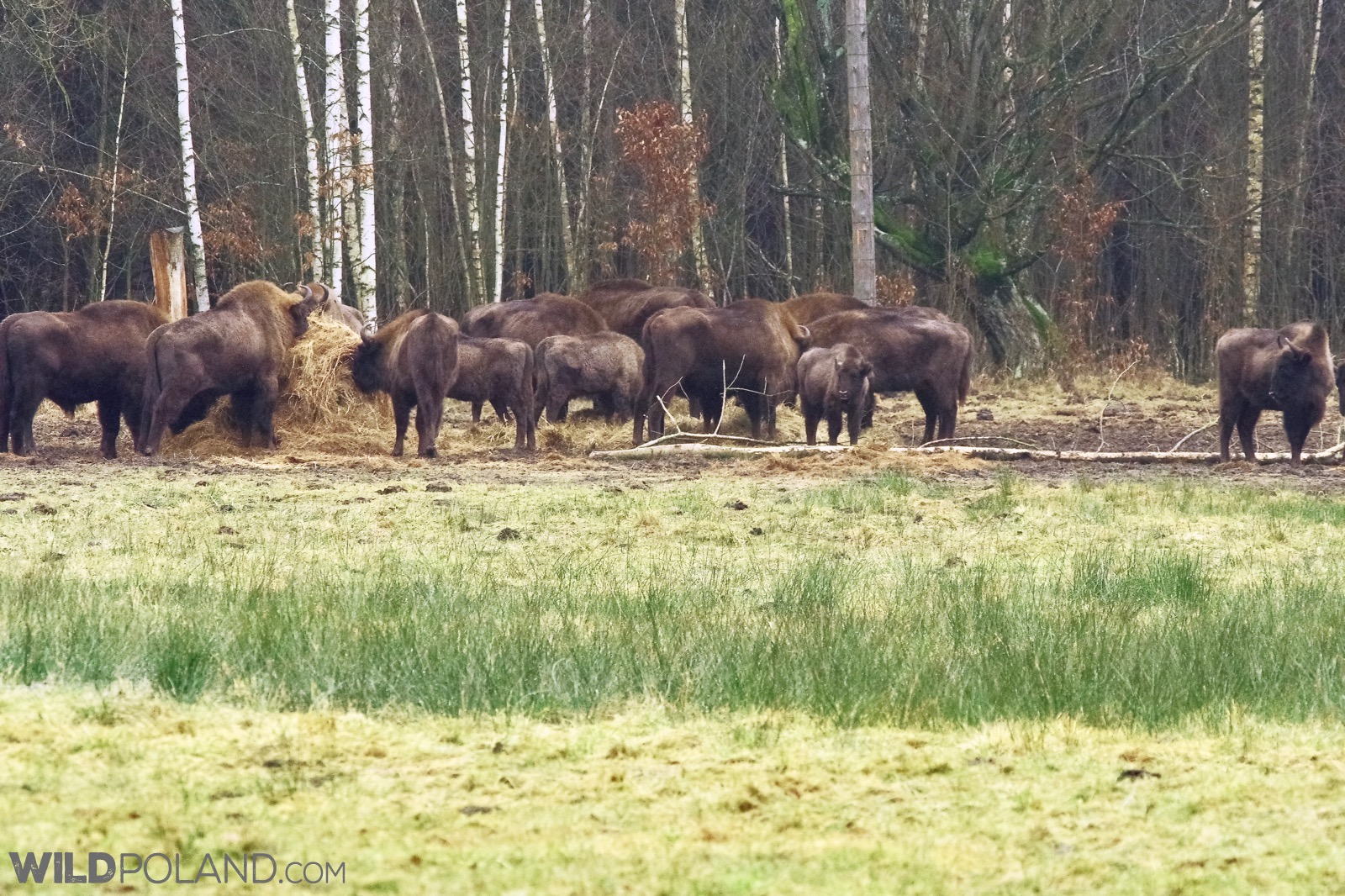 … some of them were just resting.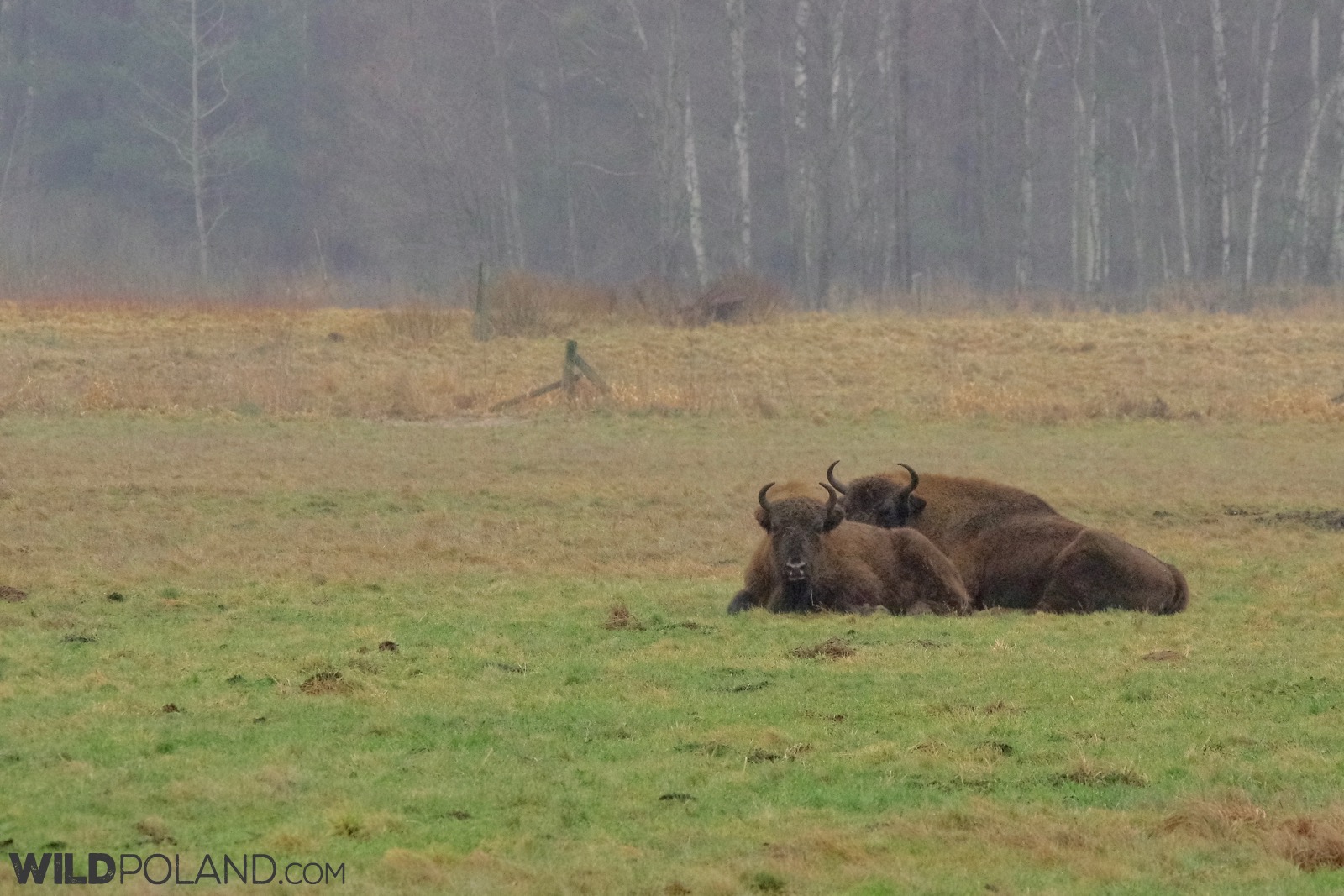 Further on the forest paths we came across a small herd of Red Deer, as well as some older tracks of Wolves, Foxes and Badgers nicely preserved in frozen mud. Bird watching was rather challenging these days as most birds sought shelter from freezing wind deeper in the woods, although we were lucky to spot a female Montagu's Harrier patrolling the meadow at the edge of the forest – a very nice birding highlight.
And here is our own group having coffee and a little break during one of our daily trips, not a bit discouraged by cold weather.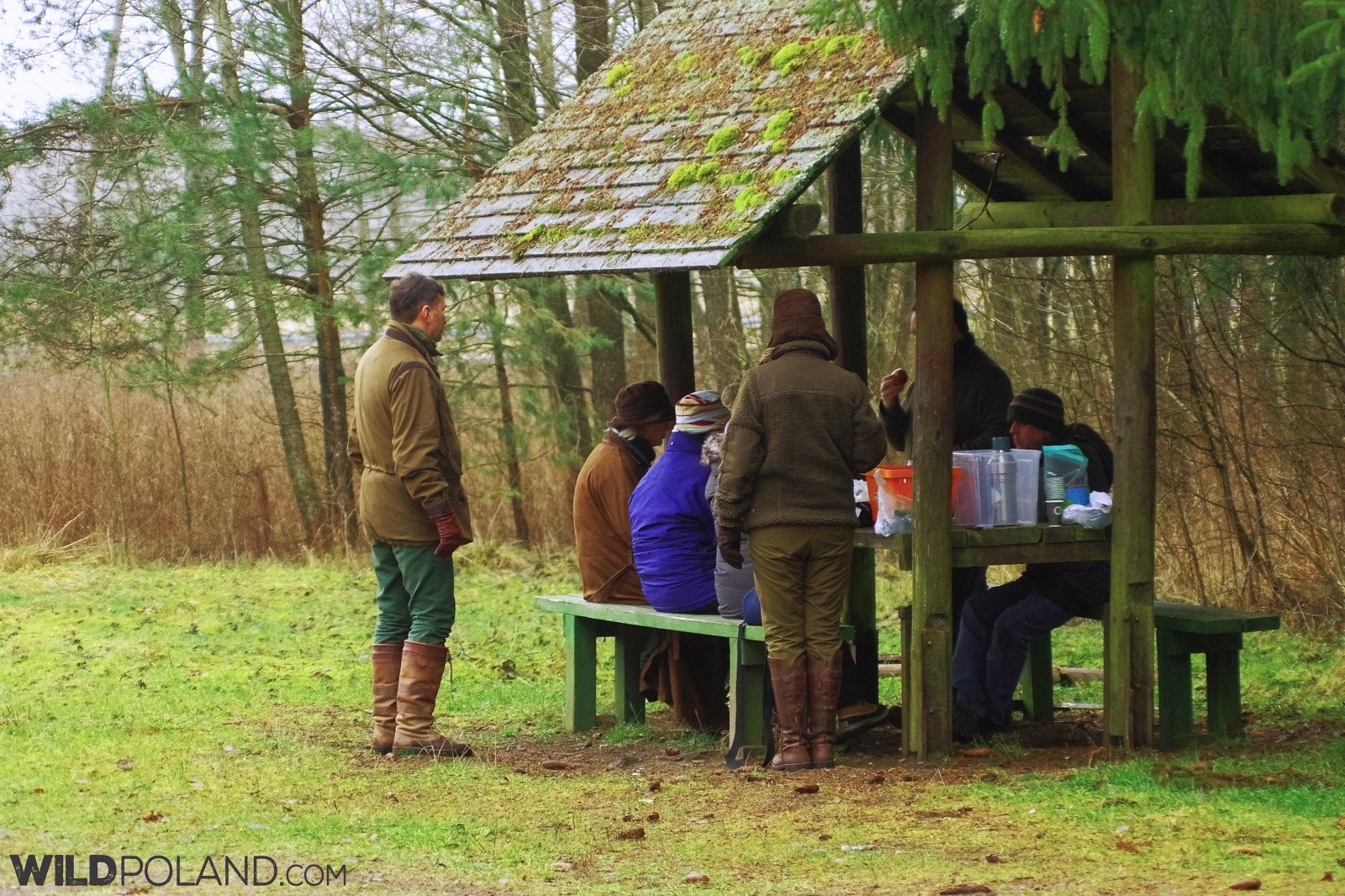 Our visit to the Strict Protection Area of the National Park was a very educating walk through the ancient pristine wilderness full of deadwood and centuries old trees. Although limited only to the main trail due to the high water levels in the reserve, it gave us a great insight into various habitats of the last natural European forest. An incredibly interesting highlight of the tour was also the evening lecture on forest ecology by Ewa Zin from the Institute of Forestry in Białowieża.
The last morning surprised us with clear blue sky and even lower temperature reaching -9°C. Our pre-breakfast safari resulted with a fantastic close view of two Bison bulls hanging around at the meadow brightened up by the rising sun. A great end to our stay in NE Poland.
Traditionally we have finished our tour back at Warsaw with a short walk around the UNESCO-listed Old Town, followed by a tasty lunch in a small, befriended restaurant.