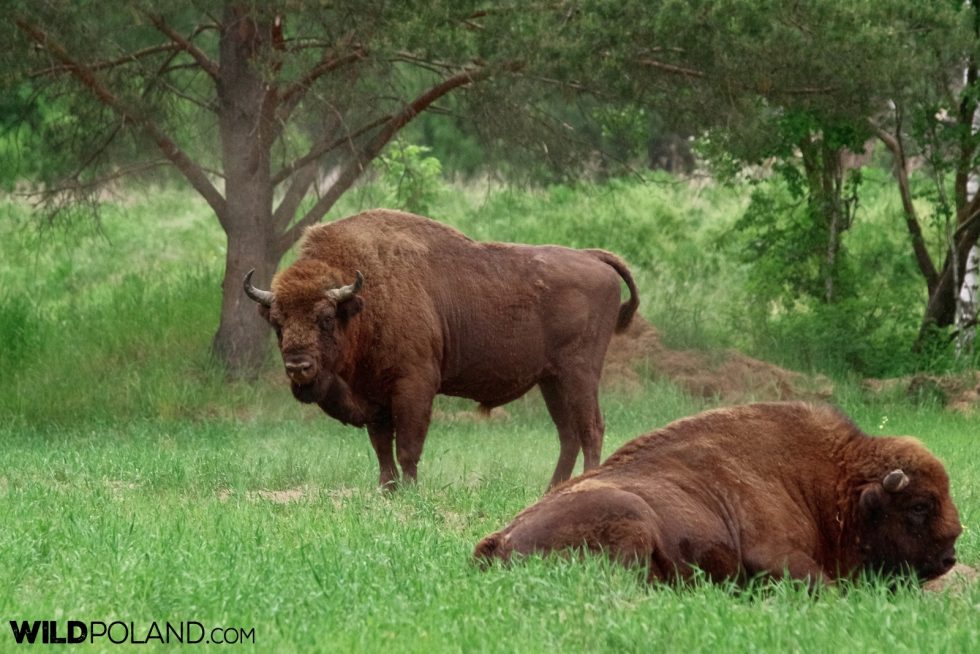 Bison Safari in the Białowieża Forest, Jun 2017
Tour Leader: Andrzej Petryna (Andy)
Participants: Sanie, William & Rushan (AU)
Text by Andrzej Petryna & Mariola Przyborowska
Photos by Andrzej Petryna
After ca. 4-hour long drive through the quiet countryside with picturesque villages and plenty of White Stork nests along the road, we reached our wooden lodge in Białowieża. We arrived early enough in the afternoon to go on a short bison safari before sitting down for dinner. Our eagerness was quickly rewarded, as we spotted two adult bulls at the edge of the forest just outside the village. The animals weren't shy, and thus allowed us to watch them from a close distance while they were feeding, dust-bathing, and finally taking a rest at the meadow. After such lengthy and fantastic watching we came back satisfied to our lodge just on time for traditional home-made dinner.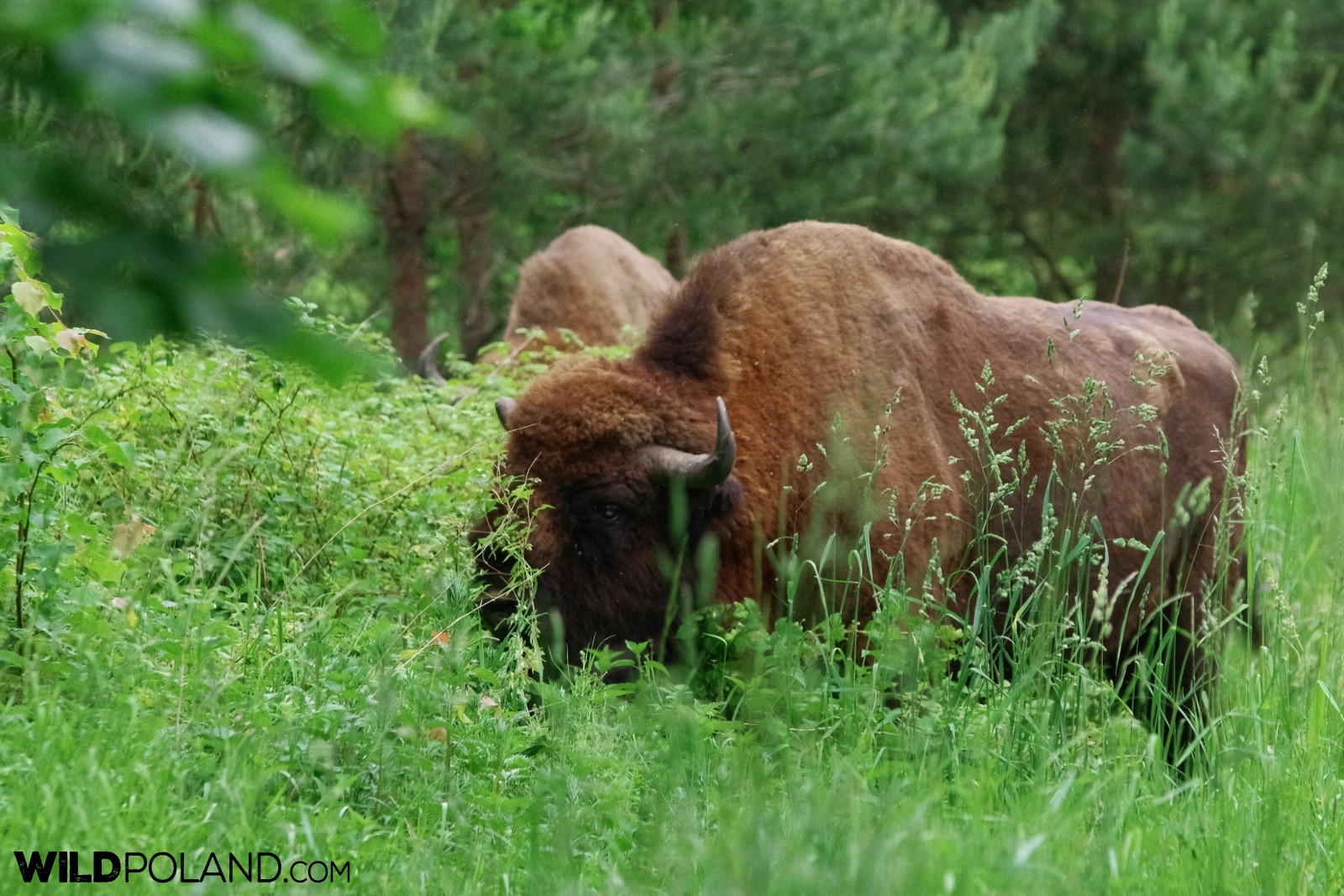 We spent the next two days on exploration of the most pristine sites in the Bialowieza Forest. We started with a visit to the only accessible part of the Strict Protection Area of the National Park, the Man and Biosphere Reserve and a UNESCO World Heritage Site. Our enthusiastic NP guide, Ewa, gave us a very absorbing and eye-opening lecture about the ecology of the last natural European forest untouched by man.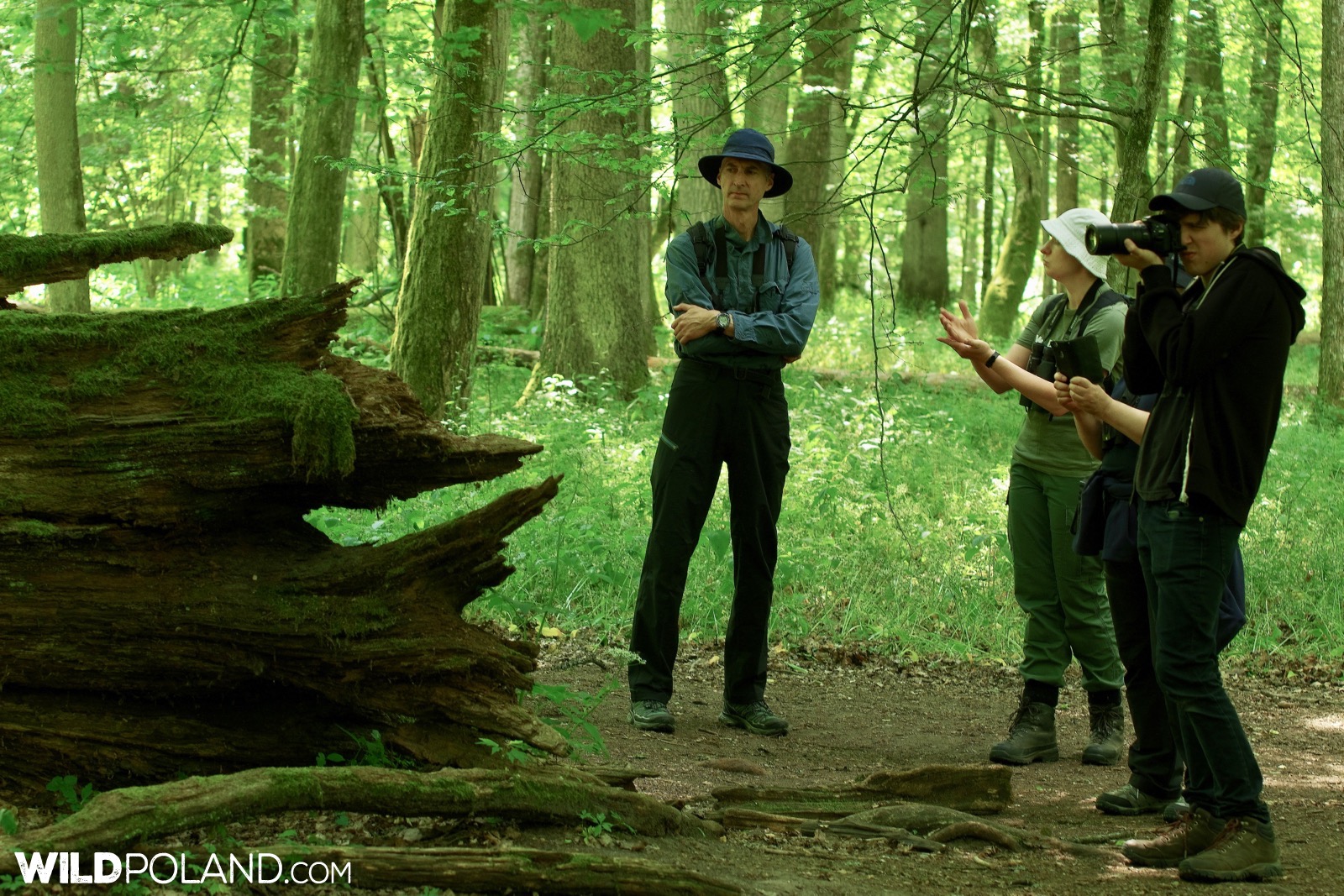 During ca. 6 hours walk we came across plenty of interesting colorful species of mushrooms and molds such as Chicken of the Woods and Scrambled Egg Slime, and also observed White-backed, Middle Spotted and a Black Woodpecker, the latter one feeding on a fallen tree very close to us.
Last but not least, our visit to the Siemianówka Reservoir in the northern part of the Bialowieża Forest resulted with fabulous bird watching with such highlights as Lesser Spotted Eagle, Red-backed Shrike, as well as Whiskered, White-winged and Black Terns. Featured at the picture below is a Whiskered Tern.
Traditionally we finished our tour back at Warsaw, with lunch in a small restaurant, and a short walk around the Old Town, another UNESCO World Heritage Site and a definite must-see for every visitor to Warsaw.
Please enjoy few more photographs taken in the Strict Protection Area of the Białowieża National Park: