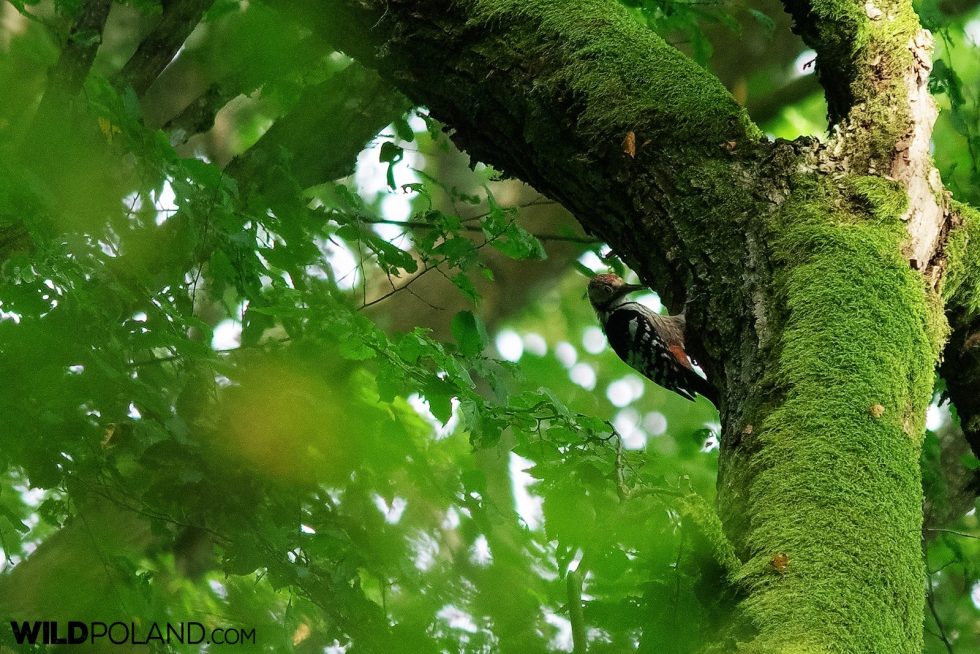 Bison Safari in the Białowieża Forest, Jul 2017
Tour Leader: Andrzej Petryna (Andy)
Participants: Anna & Juhani (FI), Sarah & Helen (UK), Linda & Paul (AU), Joan & Michael (US), Raul (ES)
Text by Andrzej Petryna & Mariola Przyborowska
Photos by Andrzej Petryna
After gathering the group together in different spots of Warsaw we transfered to Białowieża, where late in the afternoon we reached our cosy country-style guesthouse. After hearthy Polish dinner we sat down over the map and talked about the plans for the next two days.
Our main goal was finding Wild Bison, and we actually did on the very first morning of our stay. An early morning wake up and drive to the northernmost part of the Białowieża Forest paid off with a fantastic encounter of two young bulls grazing at the meadow. Here they are, watching our group with unconcealed interest: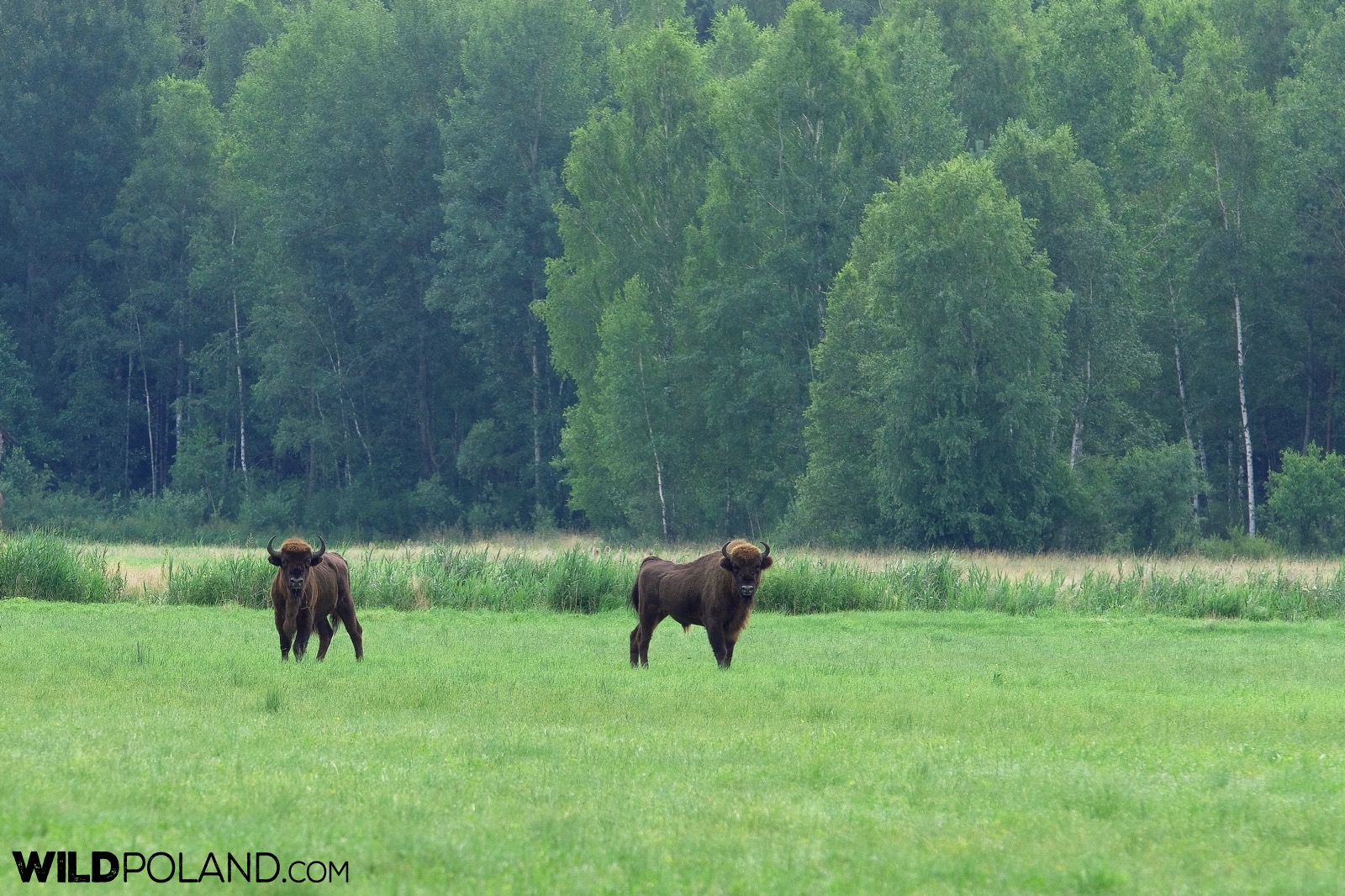 One of the highlights of our stay was ca. 6 hours long walk in the Strict Reserve, the core area of the Białowieża National Park, listed as the UNESCO World Heritage Site, where we had an opportunity to see the unscathed habitats of Primeval Forest, that covered most of Europe few thousand years ago. Walking the paths between century-old trees and fallen trunks overgrown with mosses and colorful mushrooms was truly enthralling experience! Our NP guide, Asia, was very dedicated, and pointed to us rare species of plants and invertebrates. What is more, we came across fresh signs of Wolves activity including scratching and urine markings, and also observed such interesting birds as White-backed and Middle Spotted Woodpecker, and Hawfinch (at the picture below). It was a very educational and memorable excursion.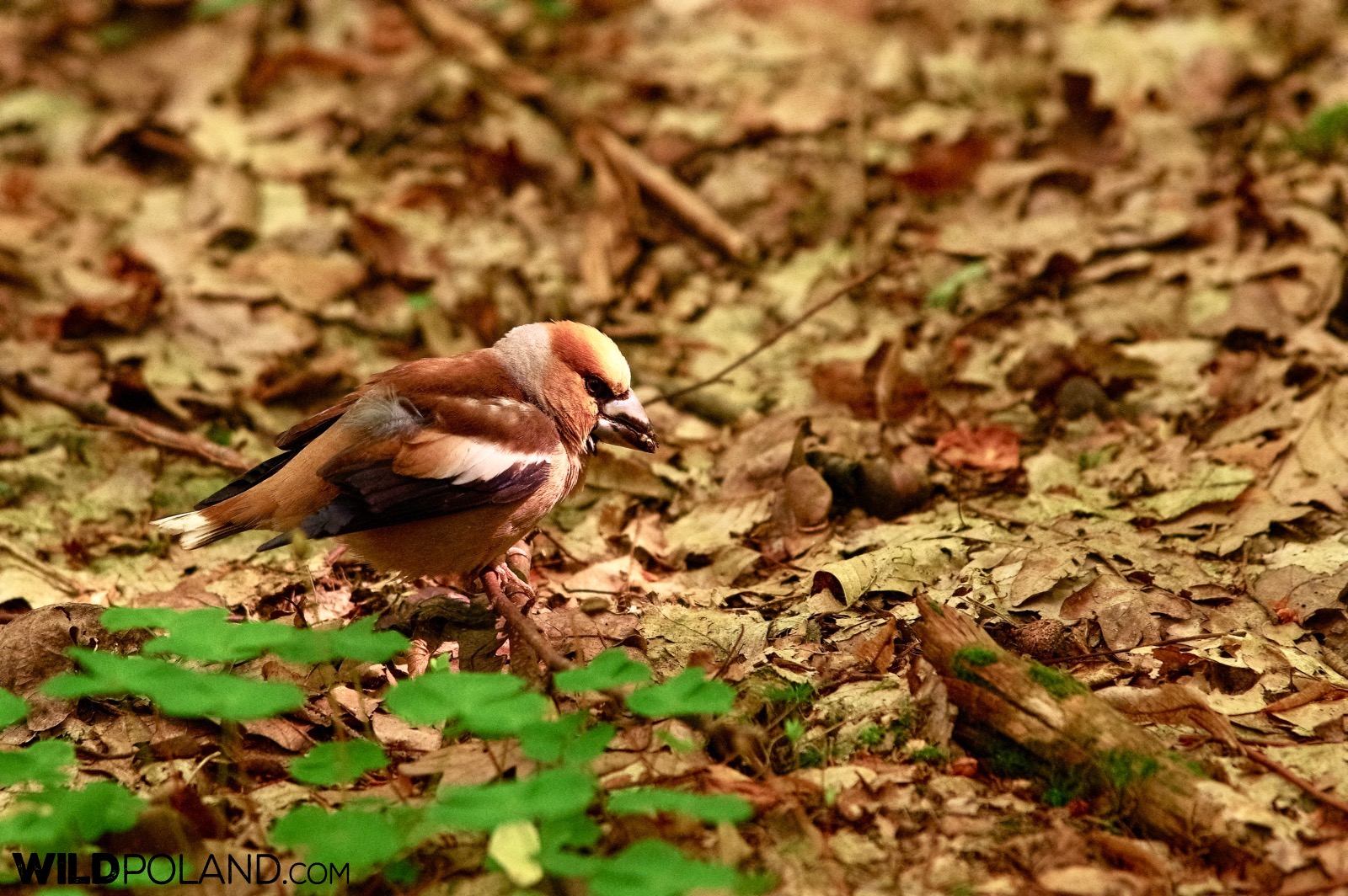 While bird breeding season was over, the forest seemed quieter than usual. To increase our chances of seeing more interesting species we made a trip to the Siemianówka Reservoir, where we spotted Red-backed Shrike, Penduline Tit, Winchat, and very impressive birds of prey – White-tailed, and Lesser Spotted Eagle (very interesting list indeed!).
Our days in Białowieża has passed quickly and before we knew, it was time to transfer back to Warsaw. Before we parted, we took a walk around charming narrow streets of the Old Town (another UNESCO site!) and sat down for delightful lunch in a small restaurant. Here is our happy group with the historical square and the Royal Castle in the background:
Please enjoy few more pictures taken during the tour by our guide, Andy: