Bison Safari in the Białowieża Forest, Apr 2017
Tour Leader: Andrzej Petryna (Andy)
Participants: Laura & Michael (UK), Sabine & Ralf (DE), Hoi Man (HK)
Text by Andrzej Petryna & Mariola Przyborowska
Photos by Andrzej Petryna
After gathering the group together we left Warsaw heading East to Białowieża, with stop en route for traditional Polish lunch called "pierogi" (dumplings). We reached our quiet, family-run pension in the afternoon. After typical hearty Polish dinner we discussed the plans for coming days, and decided to take a short evening walk with spotlight to look for Beavers. It was a successful evening as we have spotted one Beaver at the bank of the river Narewka.
We spent our next day in search of Bisons, mostly in the north part of the Białowieża Forest and the National Park. We were successful again and had some fantastic sightings of 23 Bisons in total, in four different places and habitats, and in groups counting from 2 bulls to 16 females with youngs. We also found footprints and droppings of Wolf and met some Roe Deer and a European Hare.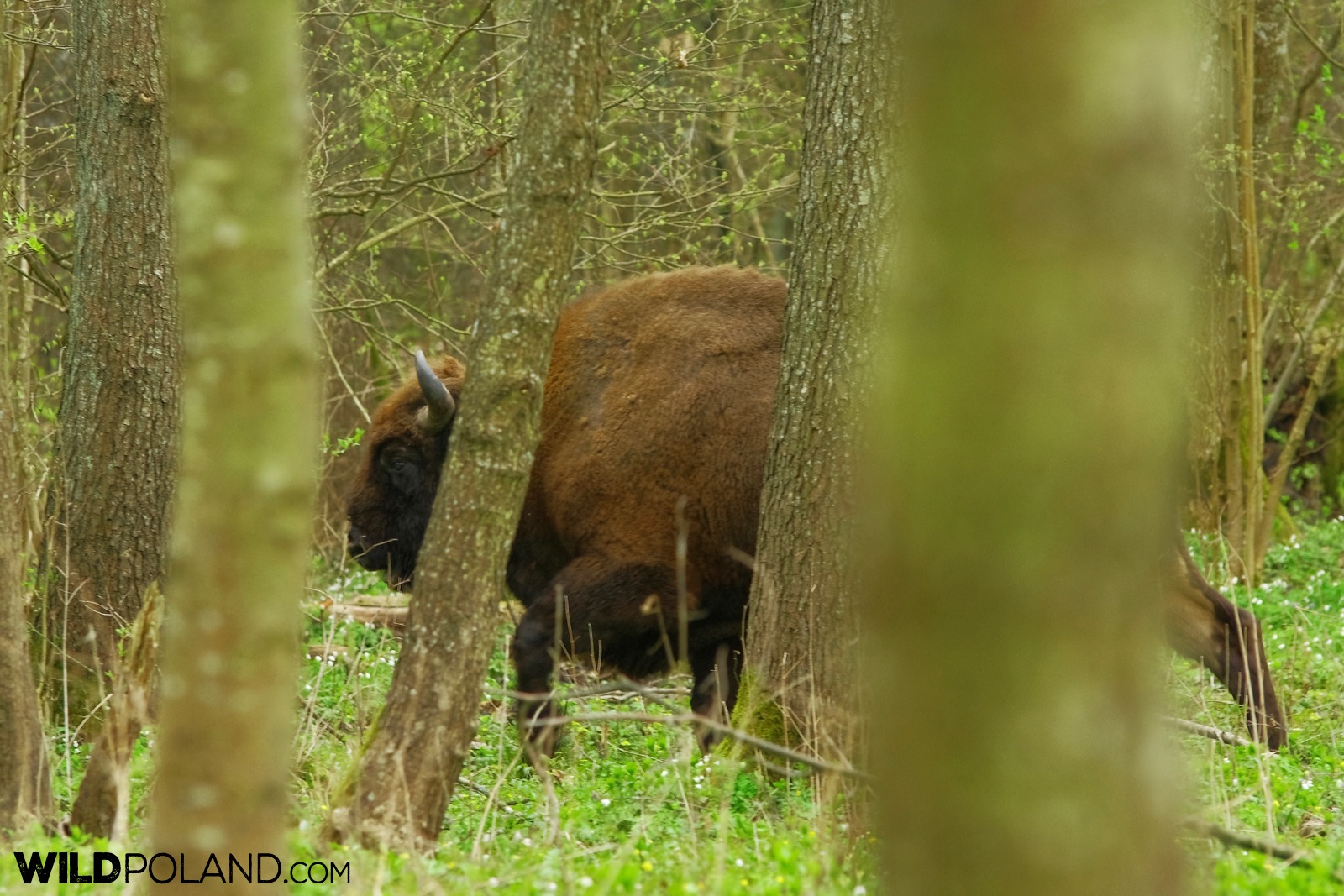 On the following day we vistited the Strict Reserve of the National Park to see the core area of the UNESCO World Heritage Site. During our eight-hour long walk in the last European natural forest we enjoyed the spring aspect of the forest, with carpet of Wood Anemone at the floor with some admixture of Pink Corydalis, Yellow Anemone, Rue Anemone, Toothwort and Lesser Celandine. Among numerous unique fungi we found False Morel and Scarlet Elf Cap. We also came across several Wolf droppings along the paths, as well as some fresh footprints and scratchings in one place. Visiting the Strict Reserve in a springtime is a must!
In the afternoon we came back to our guesthouse for yet another plentiful dinner. After dark we took a night drive through the forest and spotted some Foxes and Hares in the headlights. Another exciting experience!
At the time when we were in Białowieża Forest, there was a cold front passing through Eastern Poland that brought low temperatures (6-8°C during the day and around 0°C early in the morning). Amphibians, reptiles and insects were not active, so we came across very few of them. Although the birdwatching was not the major interest of our group, everyday walks in the forest gave us possibility of seeing some interesting birds: White-backed, Three-toed, Middle-spotted, Grey-headed and Black Woodpeckers (the latter one at its nest hole), as well as Crossbill, Mistle Thrush and Crested Tit.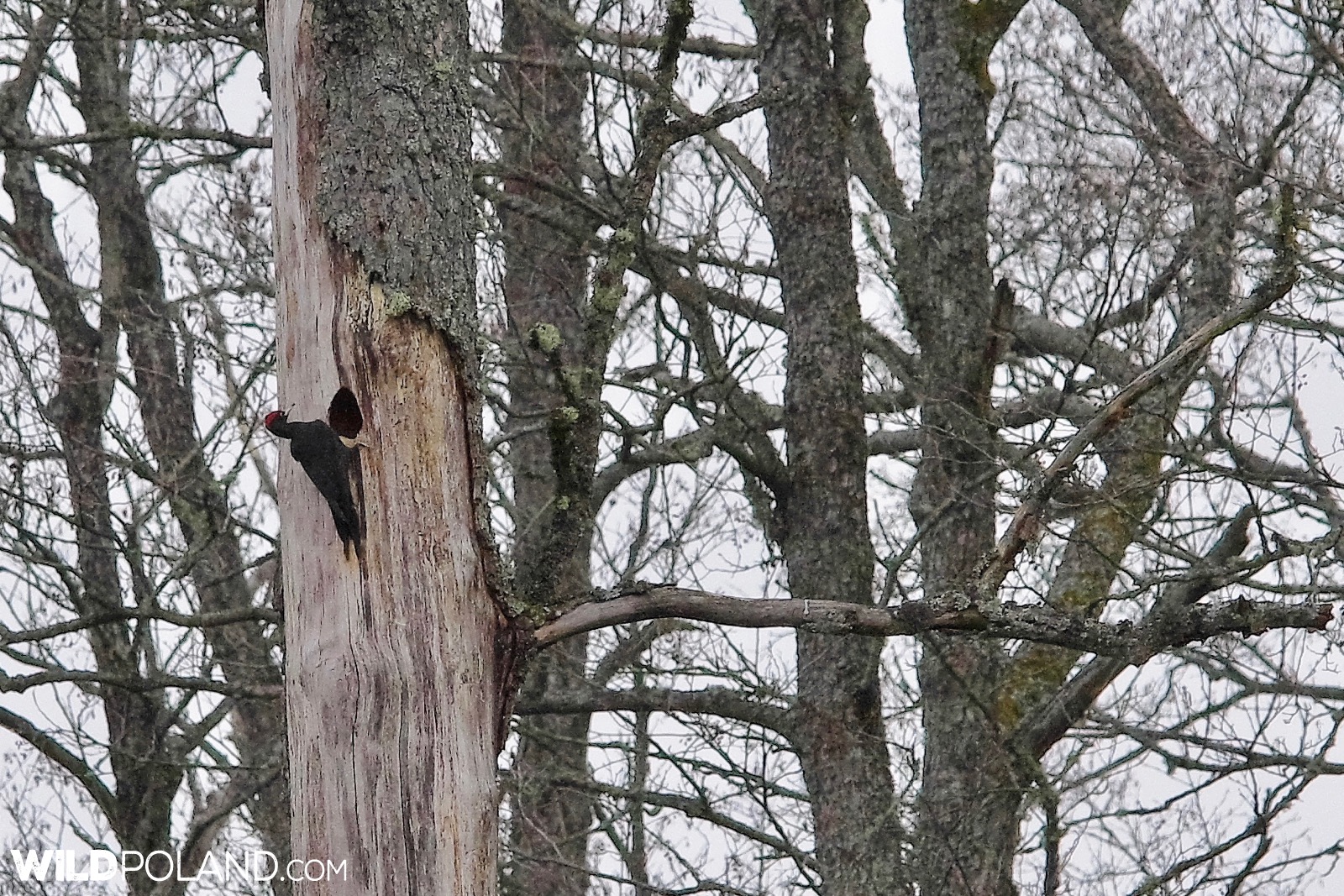 We finished our 4-day tour with a nice lunch and a short walk around Old Town in Warsaw. We all stated, that it would be a very interesting idea to visit Białowieża Forest once again – in a different time of the year.
Please enjoy few more photos taken during our tour: