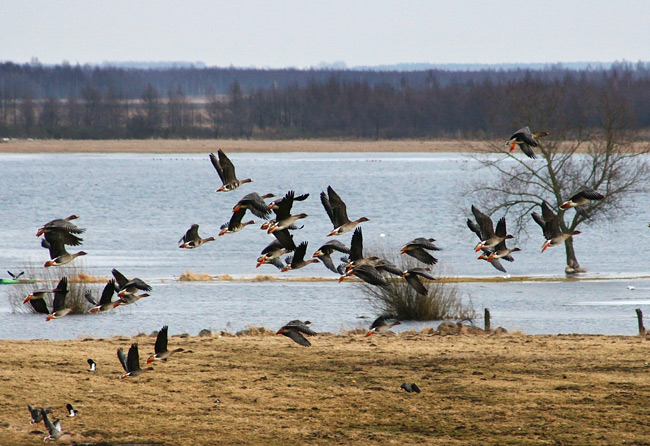 Bird Photo Safari in Biebrza
Last Saturday I was out guiding the Nikon Klub Polska staff (gosh thay had big lenses 🙂 ) for Biebrza Eco-Travel. We saw some great flocks of Geese, many Cranes and stuning landscapes.
Biebrza and Narew are now free of ice and vast flooding covers large areas.
Seems that there are also some unbelievable numbers of Geese on migration. About 40,000 at Grądy Woniecko and some 10,000 or more around Radziłów area. They are White-fronted, Bean and Greylag Geese mostly but there have already been 5 other rare species spotted.
And check out the Hesja gallery of that day here ».