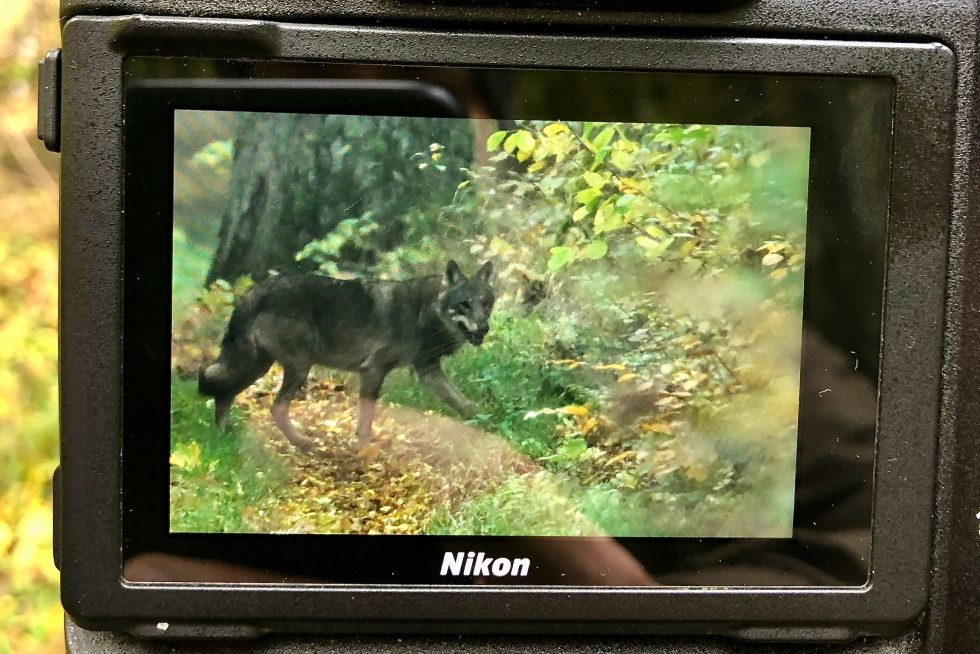 Białowieża Forest & Biebrza Marshes, October 2023 (Wolves seen!)
It has been a true Indian Summer here in Poland last month and Autumn slowly coming in now. We have just finished our last 8-day Białowieża Forest & Biebrza Marshes tour. The weather was quite difficult – rain, heavy clouds and mist on most days. However, we managed to have great views of everything we wanted.
In the Białowieża Forest we have seen well over a 100 Bison in total, Black Woodpecker, Grey-headed and Green Woodpeckers, Middle Spotted Woodpeckers, Lesser Spotted Woodpeckers, Three-toed Woodpecker and 3 White-backed Woodpeckers, several Pygmy Owls, Woodcocks, 3 Curlews, 1 Hazel Grouse, heard a Tengmalm's Owl calling near. Hawfinch, Great Grey Shrike, Long-tailed, Marsh, Willow and Crested Tits, Crossbills were numerous. Birds of prey included Common Buzzards, Hen Harriers, Goshawk and Sparrowhawk.
We have also had a fantastic observation of 3 Wolves on our usual wolf tracking trip. One crossed our track; we quickly positioned ourselves expecting more to come and saw two more crossing the track just 150 m in front of us!
Biebrza Marshes welcomed us with sightings of 6 Elk (Moose), Red Foxes, a herd of 7 Wild Boar, Racoon Dog, Lynx footprints, 7 Beavers, numerous Red and Roe Deer. Birds seen included a few hundred Cranes, Greylag, White-fronted and Tundra Geese, Golden Plovers, Kingfisher, Whooper Swans, 7 White-tailed Eagles, numerous Buzzards and Hen Harriers, Goshawk, Sparrowhawk and a Merlin. Redpolls and Bullfinches were also numerous.
Enjoy a small selection of photos: