Join us in the wildest part of Polish Eastern Carpathians at the most picturesque time of the year. Go tracking large mammals and immerse in the unspoiled landscapes. Experience the silence and unscathed nature at your own pace..
Visit Poland's wildest area, the Bieszczady Mts in Eastern Carpathians
Go tracking Bison, Bears, Wolves and Lynx with a local expert
Watch the rich birdlife including Ural Owl, Nutcracker and Woodpeckers
Extend your stay and visit Kraków, Auschwitz and more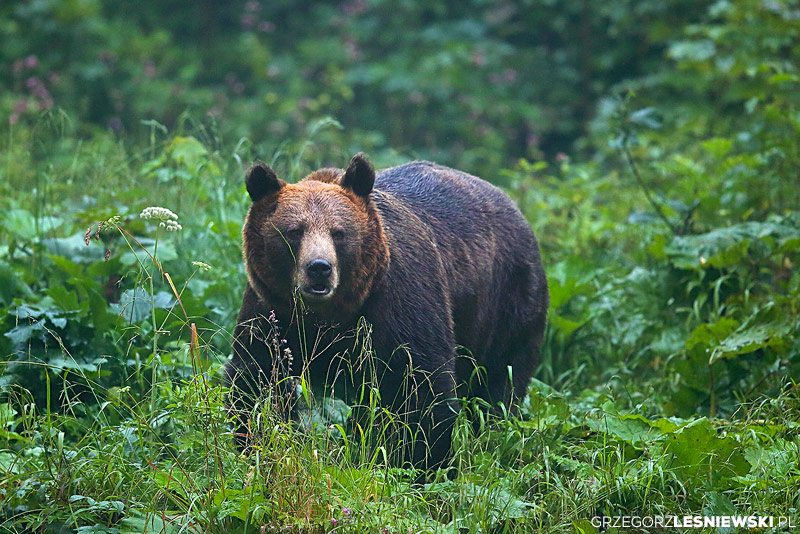 Could you pick me up at the hotel in the morning of day 1 in Kraków?
No, we are sorry. We tried this in the previous years but it takes a few hours to pick everyone up and we would spend the whole day in the bus, arriving at our hotel late evening.
Instead, we suggest that you book a hotel near the meeting point and either walk or take a taxi there in the morning. This way we minimise the time spent on the bus and should arrive at our hotel in the mountains in the afternoon.
A few hotels within 5 minutes walk from the meeting point are suggested below.
Can I join your trips without booking accommodation? (I will be in the area in these dates and have my own accommodation)
Yes, the Festival is open to other visitors who just 'come by' but priority is given to our customers. You will only be allowed to join a given guided trip when there are enough spaces available.
We think this is fair towards the participants who plan their holiday in advance.
Can I easily communicate in English?
Yes, the Festival language is English and all our guides speak it well. What we cannot guarantee, however, is that all the hotel staff are fluent. Therefore our staff will be there to assist you in a rare case that you may require help.
Can I pay with a credit card?
Yes, we accept VISA and MasterCard on the spot. In fact – we do not accept cash at all
Not all the hotels and bars accept cards, though, so you may wish to have some PLN in cash to pay for your drinks, souvenirs etc. Cash machine will not be easily available in the area.
Can I pay in EUR or GBP?
Yes, but we don't accept cash. When you make a bank transfer to pay for the basic participation costs, we can accept EUR.
When you pay for the guided trips on the spot, we only accept card payments and charge in PLN.
I travel alone but wish to share a room. Is it possible?
Yes, you may opt for a shared room option but in case we do not find you a room mate of the same gender, you will be charged an additional single room supplement.
It is a common practice here that hotels charge more for a single room and unfortunately, we cannot avoid this.
But there are dozens more 10-15 minutes walk from the meeting point.