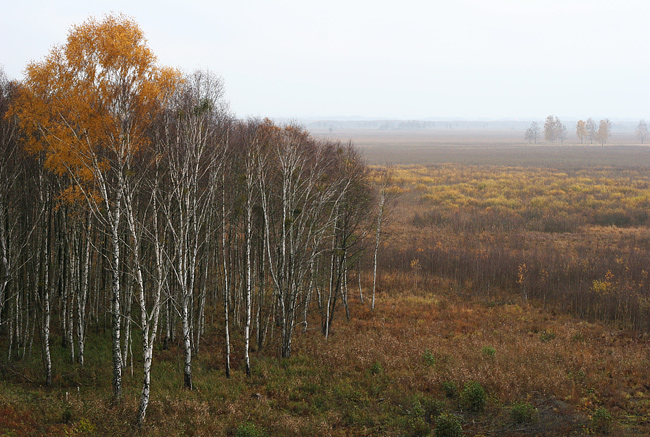 Autumn in the Biebrza Marshes
Although we're now focused on getting the next Site Guide ready for you, we do some guiding in the meantime. Last days I have spent guiding for Biebrza Eco-Travel.
We've had a great time watching something like 9 Elks, a White-tailed Eagle, dozens of Cranes and Greylag Geese at dawn, Goosanders, Egrets and Herons. Many northern birds already arrived – we saw loads of Bullfinches, some Bramblings, Redpolls and Rough-legged Buzzards.
We also saw some brilliant wolf tracks and old bits of their prey. Grass snake's nest was also interesting to find, check out the pics here.